Food photography: All you need to know about the ideal light setup
Taking your food photography to the next level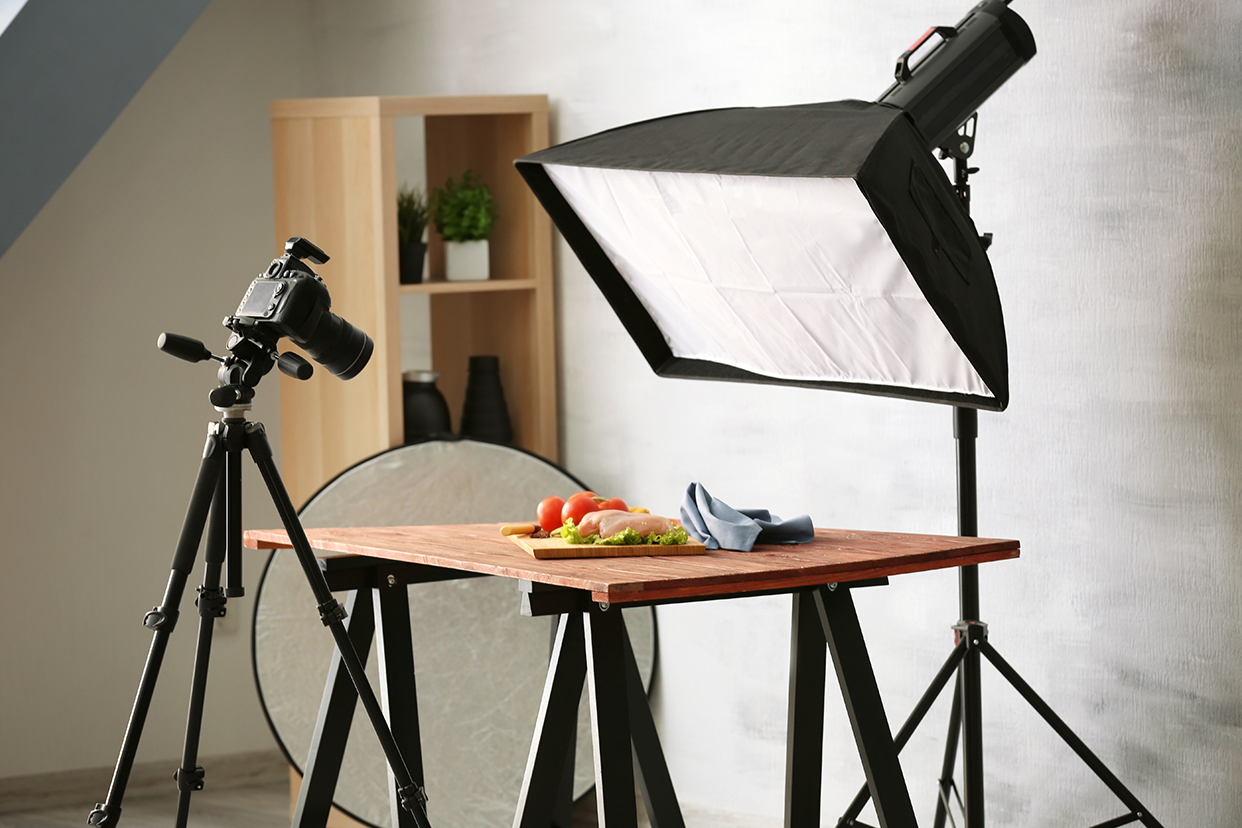 Good photography is impossible without good lighting, and as a food blogger, mastering the light is crucial to make the food items look as good as they taste. More often than not, natural sunlight may not give you the best result, and this is where a light setup comes into play. Read on to find out more about the best light setups for food photography.
<!—H2 title-->
Food photography lighting basics
The first thing you should know while setting up your lighting is that getting everything right will take a few tries. There are a few pieces of equipment you'll need to create a basic light setup, which includes a sidelight, diffuser, and reflector.
A sidelight works in almost all shots. You have to position the light source slightly diagonally to the food. For food photography, you will need a light that ranges between 300-500 watts. You can choose either constant light or strobe light. Strobe lights are generally more expensive and used by professionals.
A diffuser is placed between the subject and the source of lighting. For a diffuser, you can also use plain black or white cardboard. Black will absorb the light, whereas white will make your scene appear brighter. A reflector is placed opposite the light so that some gets reflected back on the subject. A silver reflector can brighten your food while a gold reflector can add warmth.
You should play around with the light till you get the perfect shot. This setup should preferably be near the window so that light falls on the subject from all directions. You should put a reflector only if you want the light to fall on your subject evenly. If you want more even lighting, then place a reflector on the other side as well to fill the shadows. This is the basic lighting setup you will need.
<!—H2 title-->
Tips for taking food photographs
1. Choose the best angle: Most food photographers use the overhead perspective. While this is a good angle, you could experiment with clicking pictures from multiple angles, and see which one works the best.
2. Experiment with lighting: Front lighting is the safest choice but to experiment more you can try side lighting and backlighting. Side lighting is used when you want to show the textures and contrast of the subject, making the details stand out. On the other hand, backlighting creates a clear, luminous background that helps shift attention to the meal.
3. Use Props: Some props can make your photographs stand out. You can use just about anything that doesn't take the focus off your main subject. So, it is best to use props that are neutral and complement your main dish.
Buying an artificial light setup will take your lighting game to the next level. With good lighting, you can get the best, crystal-clear pictures that your audience will love. Investing in this basic lighting setup is, therefore, a must. But remember good photographs need a lot of experimentation. So, experiment with different lighting, setups and angles. Then choose the best photo you clicked.
Disclaimer: This post as well as the layout and design on this website are protected under Indian intellectual property laws, including the Copyright Act, 1957 and the Trade Marks Act, 1999 and is the property of Infiniti Retail Limited (Croma). Using, copying (in full or in part), adapting or altering this post or any other material from Croma's website is expressly prohibited without prior written permission from Croma. For permission to use the content on the Croma's website, please connect on contactunboxed@croma.com