How to create and set up studio lighting at home
Turn your room into something more than just a room!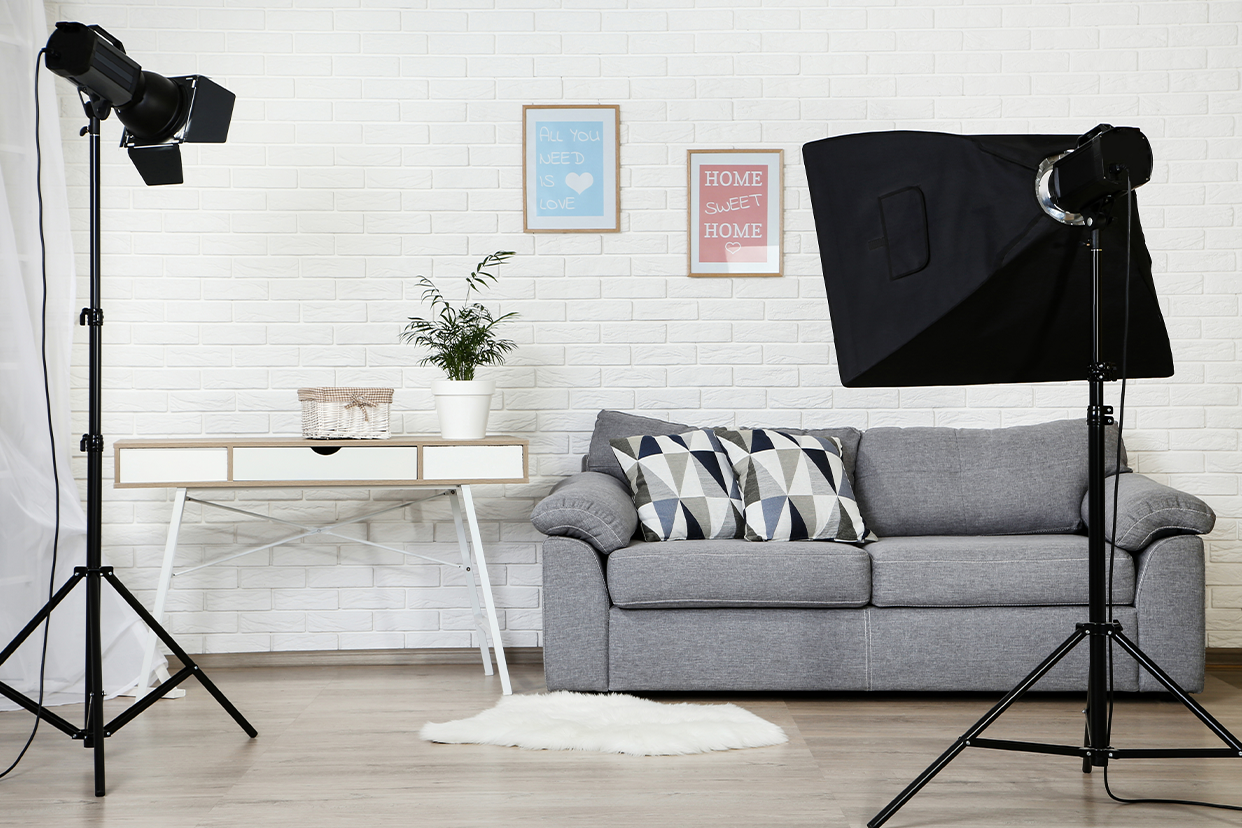 Home studios are the new normal. Many people found their profession in these activities such as content creators, photographers, lifestyle vloggers, podcasters and so on. In all such fields, setting up your shooting space becomes tedious when looking over on outdoor studios, and that's where home studios come to the rescue. Read on to find out how to set up a home studio with appropriate lighting.
<!—H2 title-->
How to create a home studio?
Let's start with what all you need to create a home studio.
1. PC or Monitor
This is the first important device in any studio, be it a home studio or an outdoor studio. If you need live streaming and recording, you should place the PC right in front of your main seating area. In case of photography and shooting, you should keep the monitor at the side of your seating area.
2. Camera or camera phone
The primary device for any home studio is a recording or shooting camera or a great camera phone to click the best pictures out there. The camera should never be fixed to one position as you may need different backdrops while taking pictures and videos. But you should always remember to place the camera right in front of the background you're supposed to shoot with, an exact placement makes the result amazing.
3. Microphone and audio devices
Podcasters and music producers need a great microphone and audio recording setup. The mics should be placed at either side of the monitor and then the seating arrangements should be made.
4. Lights
For photography and videography, there is nothing without lights! Different effects come with different types of lighting setups. For full focus, a top light and a key light in front is ideal. For aesthetic and beautiful pictures, you can put your hands on fairy lights that give a bokeh mode experience in portrait photography.
<!—H2 title-->
Lighting setup for your home studio
The lighting setup must be on-the-point and effective to make your videos and pictures look their best.
The key light should be placed near your camera for maximum exposure over your seating area. At the back of your seats, you should place reflectors. For professional photographers and videographers, a proper reflector is mandatory. But for all others, even a white poster can create a similar effect.
The top lights are undoubtedly LEDs. If your shooting covers the entire room, then LED lights at the corners and bigger circular lights in the middle of them does the job well. But while recording over only one wall, a top single LED with better focus and lighting is the best option out there. You can also use colourful bulbs in such cases.
The rim light and fill light concept is ideally for professionals but for beginners and basic photography, you can again place LEDs in a tilted manner and allow the exposure over your seating area where the main recording and shooting will take place.
For content creators and influencers, a camera phone should be placed in between the ring light. The ring light provides a great lighting for close ups and is ideal for shooting short videos and self-photos.
Home studios are in demand as of the current scenario and will keep on growing. Home studios are cost effective, and you can easily build them on a budget. Lighting up a studio isn't too hectic and tedious. You just need to keep in mind the right exposure and the right amount of whites required, and you can easily shoot the best of the videos and click the best pictures at home!
Disclaimer: This post as well as the layout and design on this website are protected under Indian intellectual property laws, including the Copyright Act, 1957 and the Trade Marks Act, 1999 and is the property of Infiniti Retail Limited (Croma). Using, copying (in full or in part), adapting or altering this post or any other material from Croma's website is expressly prohibited without prior written permission from Croma. For permission to use the content on the Croma's website, please connect on contactunboxed@croma.com