How to hang studio light from the ceiling?
Light up that shoot correctly and efficiently.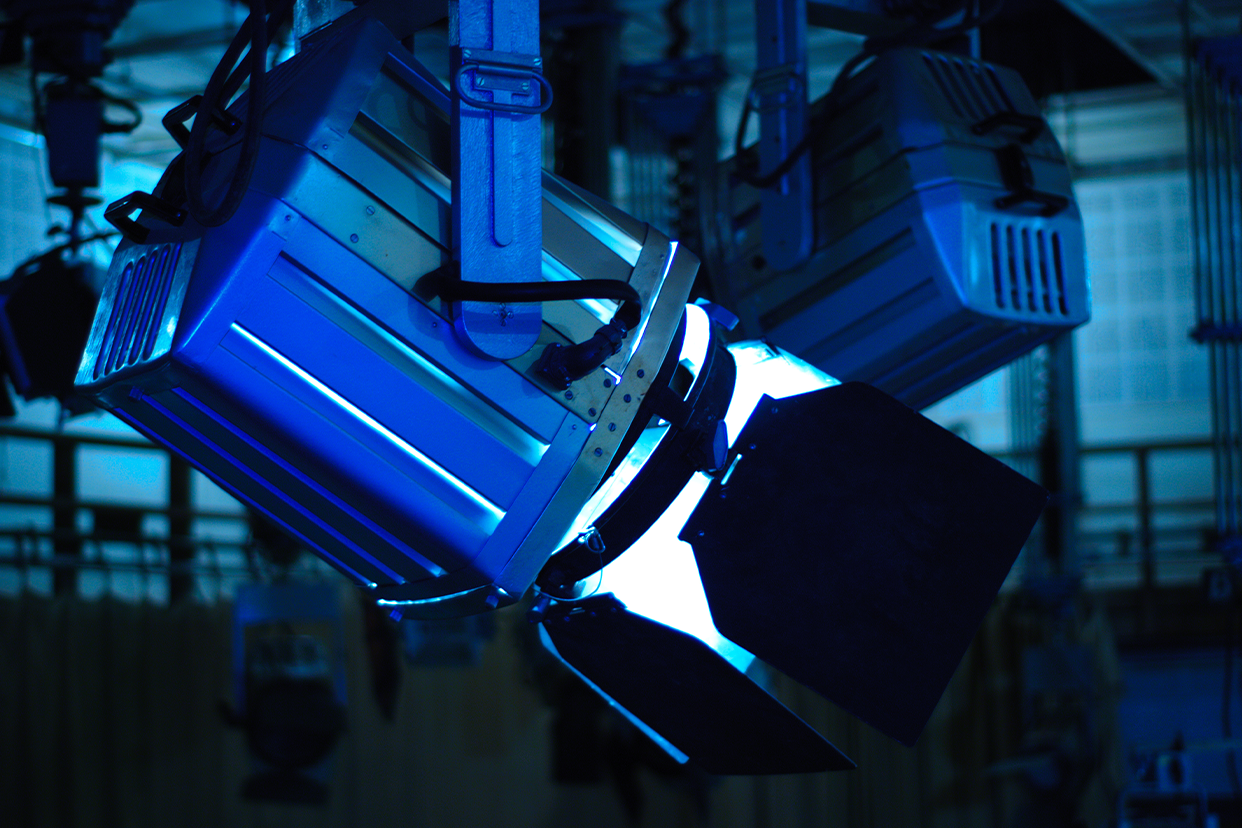 Lighting is perhaps the most influential element that can drastically change the end result of any photo shoot. Good lighting can save a mediocre photo and, in fact, turn it into an excellent shot as well. Most of you must be familiar with the three-point lighting setup. Many of you may be using it in some form or the other. But you might feel that with so many lights, your studio setup looks clunky and unorganised. Those C-Stands must be taking up a lot of space as well. One way you can make the space clutter-free and take your production to the next level is by installing studio lights from the ceiling.
<!—H2 title-->
How to hang studio lights from the ceiling?
There are basically three ways you can go about installing studio lights from the ceiling. The way you can do it depends largely on the type of light as well as the type of ceiling you have.
1. Ceiling rail system: A ceiling rail system is pretty handy and the ultimate solution for positioning all types of gear from the ceiling. Depending on the size and the flexibility, it combines the benefits of both motorised pantographs and hoists into one versatile unit. You can position the lights with precision and speed. It is one of the most versatile systems for positioning not just lights but other camera gears as well. It is an expensive setup but the most flexible and reliable as well.
2. Drop ceiling: If you have a drop ceiling or suspended ceiling, you might be able to hang a variety of studio lights with the help of a special accessory for attaching a light to the drop ceiling. These mounts attach to various lights, and then you can fix them to the drop ceiling. It is a pretty good solution if you don't have a big budget. In fact, it is one of the most inexpensive ways to hang studio lights from the ceiling. This method is also viable if you are looking for a temporary solution.
3. Auto pole/Varipole: You might be wondering why varipole are conventionally used to mount things quickly between floor and ceiling. But there is an alternative use for it as well. As long as you can fix the pole securely between the two opposite walls of your room, it will work perfectly fine to hang things like studio lights. The only limitation with this is you can do it in only a straight line. And it won't be useful if you have a pretty big room.
Thus, a ceiling rail system is the most comprehensive and top-of-the-line advisable solution. But if you are on a budget, then maybe the other two can be the best solution for you. Apart from these, many people are pretty handy with tools, so maybe you can try to do it yourself and build a rig on your own as a fun challenge. But make sure it is reliable as you will be positioning a lot of expensive gear on it.
Disclaimer: This post as well as the layout and design on this website are protected under Indian intellectual property laws, including the Copyright Act, 1957 and the Trade Marks Act, 1999 and is the property of Infiniti Retail Limited (Croma). Using, copying (in full or in part), adapting or altering this post or any other material from Croma's website is expressly prohibited without prior written permission from Croma. For permission to use the content on the Croma's website, please connect on contactunboxed@croma.com