How to have natural light in a studio?
No better light than sunlight itself!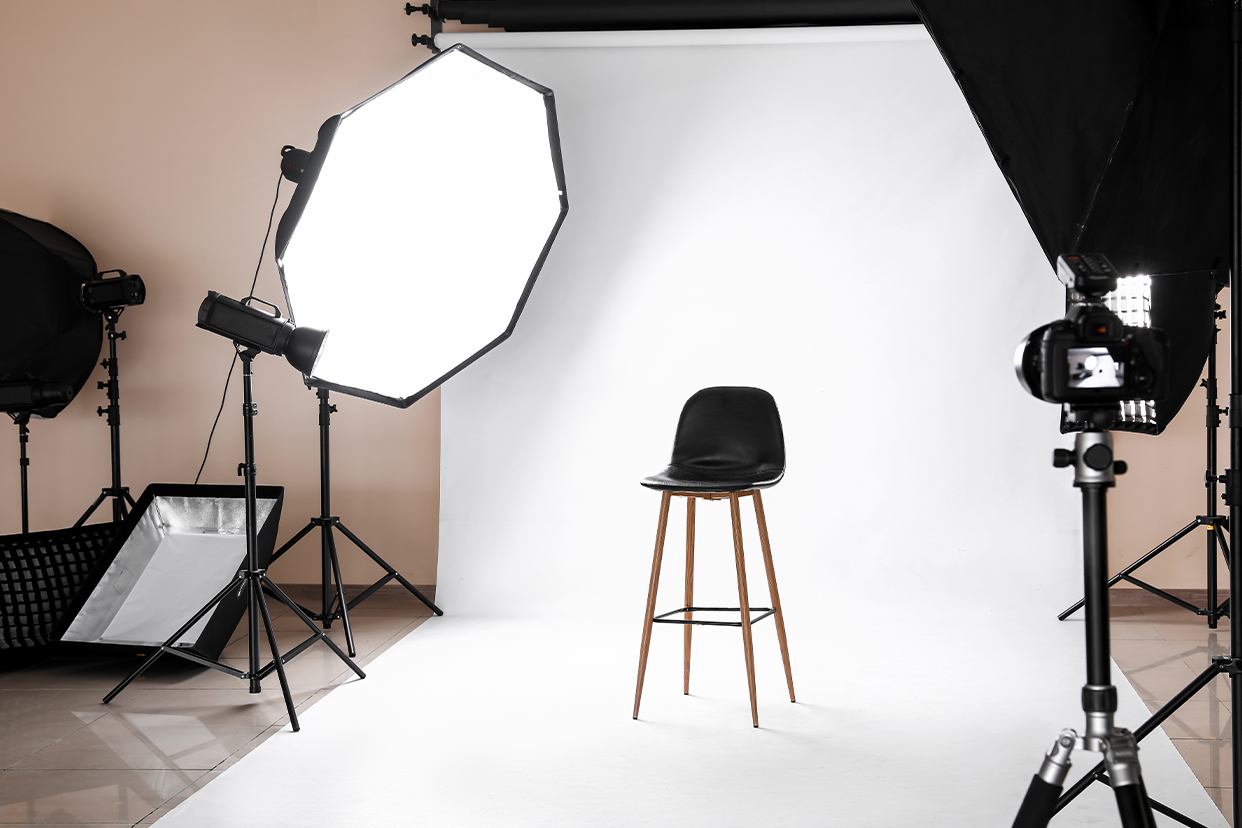 Streaming, videography and photography, well, who doesn't love them? As the social media game is getting stronger and stronger day by day, several have found their passion and profession in them. With that, studio setups and home studios have come into existence. While most studios tend to have LED and white ring lights, we often forget how magical natural light and sunshine are for our videos and pictures. But how can you create such conditions where the light in your room and studio is at par with the natural light outdoors? Let's find out!
<!—H2 title-->
The perfect home studio setup
Home studios are undoubtedly more cost-effective when compared to outdoor studios, apart from being far more accessible. Home studios today have gained immense popularity. A beginner home studio should consist of a PC, monitor, headphones, a camera or a good camera phone, LED lights, tripods and some stands and tables. It depends on the type of work that you have with your setup. For gamers and live video streamers, PCs and monitors are crucial. For social media influencers, a ring light and a great camera have the uttermost significance. Hence, a perfect studio will not only enhance your audio and video quality but also will attract your audience and help you gain appreciation.
<!—H2 title-->
How can you manage natural lights in a studio?
The location of your studio plays the most critical role in having natural lights and sunshine in from the windows and doors. If you are about to set up a home studio, you should choose the room where sunlight directly falls in or try to remove the obstruction that blocks the sunlight. Additionally, you should not set up your camera right in front of the window or your natural light source.
Instead, place the camera parallel for the best photography and videography results. The windows should be completely open and not have permanent glasses or nets. If the sunlight doesn't fall upon your subject well, it creates a blurry effect in the pictures. However, if you plan to experiment with such windows, remember to clean the glass and nets on time.
<!—H2 title-->
Studio natural lighting setup tips and advantages
Natural light comes with its advantages. Alongside providing one of the best shooting experiences, sunlight also gives a soft touch to the pictures and videos.
1. Zero Cost: Unlike expensive LEDs, sunlight is for all! You can use it the way you want and need not pay thousands in purchasing lights and other artificial sources.
2. Combine natural and artificial lighting: With the right combination of lights, you can create a stellar effect and setup for recording. Some colours shine more brightly in the pictures and videos. You can include these artificial lights as sidelights with prime focus over natural lights and notice the difference yourself!
3. Different setups: Due to the position of the sun, the light entering also changes. Hence you find many effects and different types of lighting mixtures that you can use for recording and shooting.
4. Golden hour and golden glow: For influencers and the ones who love taking pictures of and recording themselves, the morning and evening sunlight does a fascinating job!
Natural light does an impressive job of making your videos and pictures look amazing. Setting them up is also not a very tough task, just the right positioning is sufficient. And then also, the power of the sunlight shouldn't be missed anyway!
Disclaimer: This post as well as the layout and design on this website are protected under Indian intellectual property laws, including the Copyright Act, 1957 and the Trade Marks Act, 1999 and is the property of Infiniti Retail Limited (Croma). Using, copying (in full or in part), adapting or altering this post or any other material from Croma's website is expressly prohibited without prior written permission from Croma. For permission to use the content on the Croma's website, please connect on contactunboxed@croma.com