How to use umbrella lights for studio photography?
A slightly tricky but crucial part of lighting setup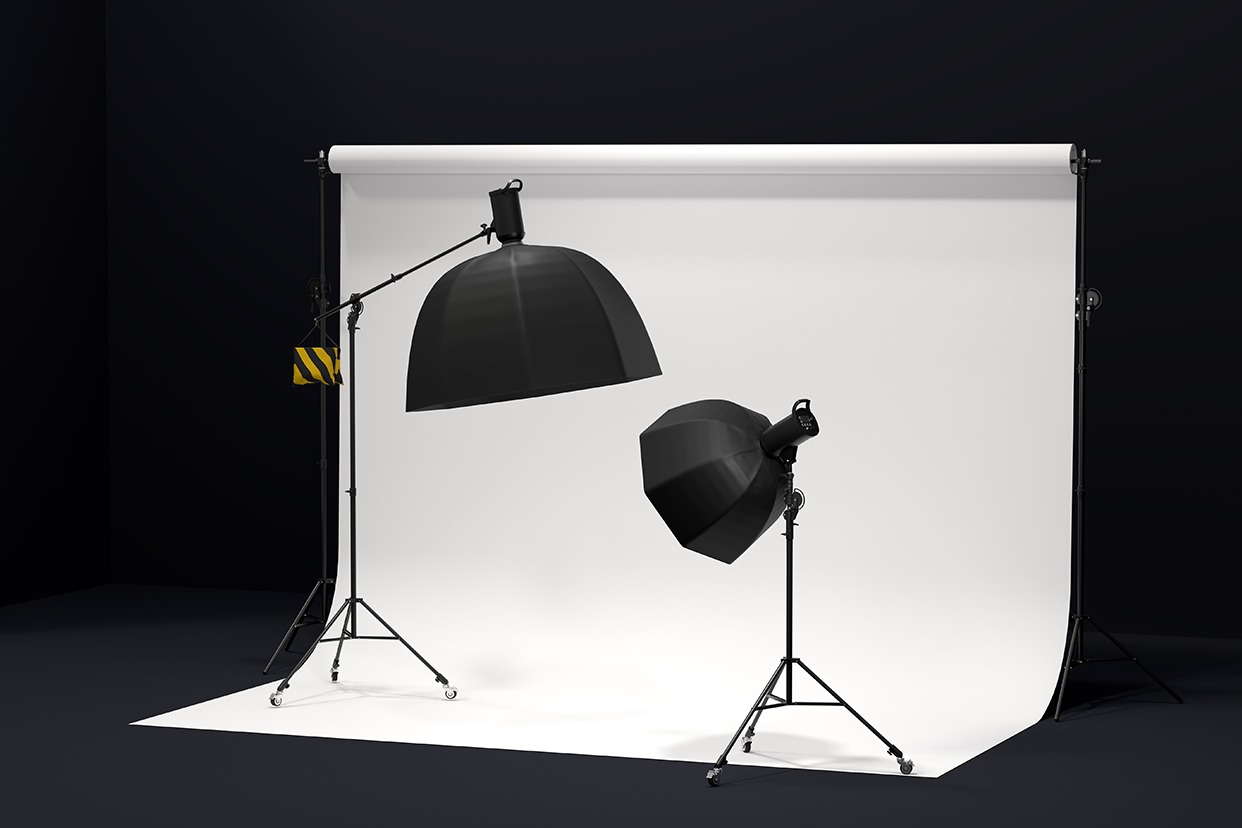 As a photographer, there are a ton of equipment that one needs to master to be able to master photography. And among them, lightning is perhaps the most influential. A photographer uses a variety of lights to achieve the desired mood. One such piece of lighting equipment, you must have seen even at your local photography studio is an umbrella light. Let's get to know it a little so you can utilise them in a better way.
<!—H2 title-->
What is an umbrella light?
As the name suggests, they are basically umbrella-shaped light modifiers. They only have the half-dome shape of an umbrella but without the handle. You need to attach them to an external light source.
An umbrella light is used to spread light out over a larger area and create soft lighting. The material in the umbrella light is generally a white diffusing fabric or an opaque black fabric that is reflective on the inside. It is similar to a softbox and the purpose is simple – to change the quality of light by spreading it over a larger area to make it softer.
<!—H2 title-->
Types of umbrella lights
They are available in a variety of sizes. You can find one as small as 33-inches or as big as 7 feet in diameter. There are basically four types of Umbrella lights.
1. White umbrellas: They are also called See-through as they are made with translucent white fabric. This material reduces the intensity, diffuses, and spreads the light over a larger surface.
2. Black umbrellas: They are also known as Reflective Umbrella. As the name suggests, they retain the significant intensity of the light and don't spread it out as much as White umbrellas. The inner side of these is made of either white, silver, or gold. A black umbrella with a white lining will create softer light than the same type of umbrella with a silver lining.
3. Convertible umbrellas: These are basically white umbrellas with a black cover that can be removed for dual functionality. With the cover removed, these umbrellas are see-through. And with the cover they are reflective.
4. Parabolic umbrellas: It is a variation of the reflective umbrella, but these are more round and deep with extra layers of fabric as well. For these reasons, they tend to be larger in size.
Apart from these, there is something called an umbrella softbox as well. It has the shape of an umbrella but still is a hybrid. It has the features of a softbox though.
<!—H2 title-->
How to use them for studio photography?
Knowing the basics of three-point lighting setup and, in general, the basics of lighting will guide your sensibility to use these umbrella lights.
For instance, white umbrellas are mostly used in a studio setup for portraits as you need a diffused and softer light on the face of the subject that doesn't create harsh shadows. On the other hand, a parabolic umbrella is used to produce a glamorous look and help smooth wrinkles as they can produce powerful and focused beams of soft light. A reflective umbrella, on the other hand, is mostly used to light a larger space.
Just knowing the basic function of each type of Umbrella and mix and match it with the basics of lighting to design your desired setup that can be optimal for your shot.
Disclaimer: This post as well as the layout and design on this website are protected under Indian intellectual property laws, including the Copyright Act, 1957 and the Trade Marks Act, 1999 and is the property of Infiniti Retail Limited (Croma). Using, copying (in full or in part), adapting or altering this post or any other material from Croma's website is expressly prohibited without prior written permission from Croma. For permission to use the content on the Croma's website, please connect on contactunboxed@croma.com