Asus ProArt Studiobook is a 3D laptop free of glasses
Here's how this 3D laptop is different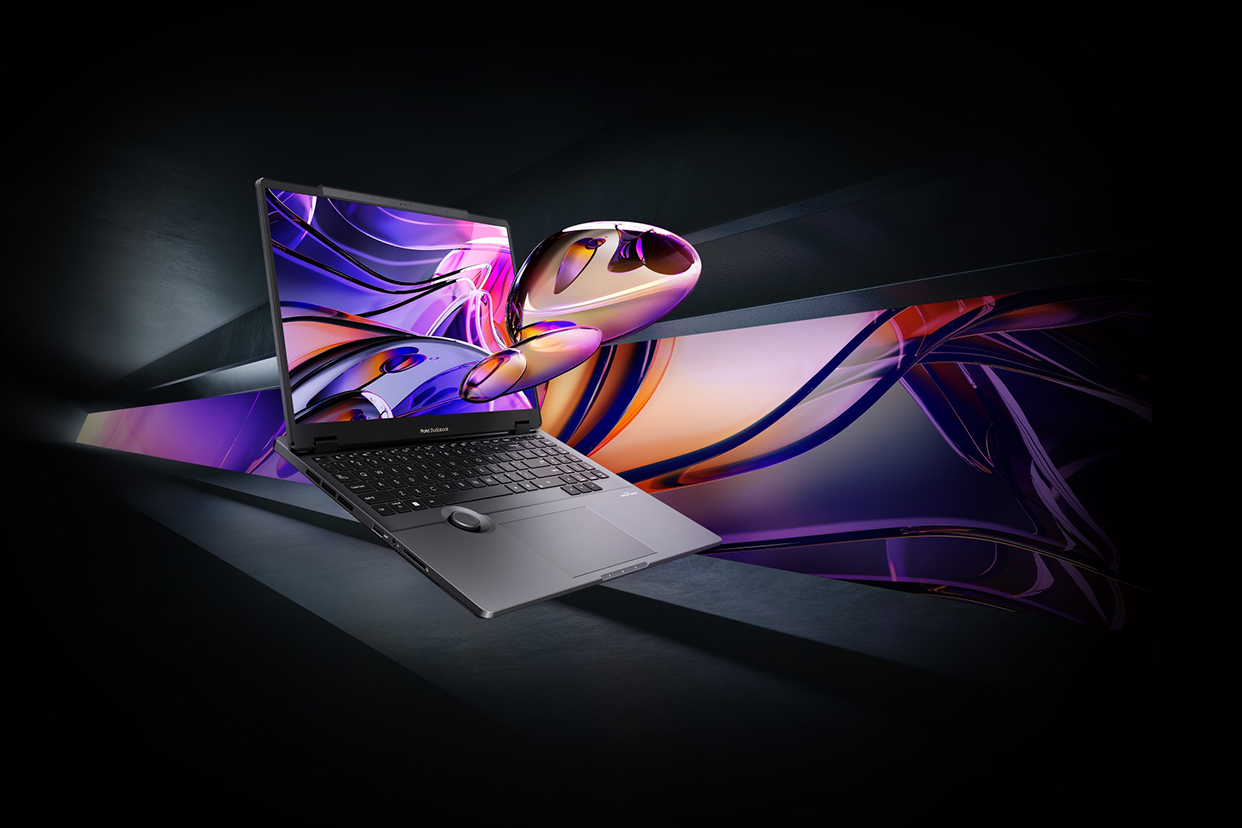 3D technology has always been exciting, and while it has been around for years now, the evolution of how we view and interact with 3D tech has been quite interesting. A new Asus laptop that was recently flaunted at CES 2023 is a brilliant example of this. With an eye-tracking mechanism, the Asus ProArt Studio book 16 does 3D differently – accurately and free of any glasses.
The concept of glass-free 3D tech is not exactly new, and several gadgets took a shot at this years ago. However, none of them were very popular. The LG Optimus 3D for instance, launched way back in 2011, featured a glass-free 3D experience that used multiple cameras to help the phone understand and define perspective with respect to the user. However, users reported the mechanism taking a toll on the phone's battery, and the fact that users had to hold the device at an angle to enjoy 3D did not help.
Over a decade (and many more attempts at 3D by other brands) later, the Asus ProArt Studiobook 16 is not limited by the small 4.3-inch display of the Optimus 3D. Its 3200 x 2000 pixels resolution is also far ahead of the 480 x 800 pixels resolution of the phone. Further, rather than the phone's hardware trying to figure out the 3D, you now have an eye-tracking camera. This helps the laptop understand where you are, and at what angle you're looking at the screen, allowing it to align various display elements accordingly.
3D powered by eye-tracking was also something Nintendo did in the past with the 3DS handheld console. However, the Studiobook again gets a massive edge in resolution and power here. Couple that with 120Hz refresh rate and the contrast ratios and colours you'd expect from an OLED panel, and you have a promising visual experience at hand.
Extra-dimensional visuals aside, the laptop is also quite powerful, sporting a 13th Gen Intel Core HX processor, a next-gen Nvidia RTX GPU and up to 64GB DDR5 RAM + 8TB PCIE 4.0 SSD storage. The storage and RAM are also upgradeable should you need more. Additionally, you get two Thunderbolt 4 ports, HDMI 2.1 support and Windows 11 onboard.
Since this was a CES showcase, the Asus ProArt Studiobook 16 doesn't have an official launch date or price just yet. However, should you see this product at a store tomorrow, don't expect the price tag to not look expensive.
Disclaimer: This post as well as the layout and design on this website are protected under Indian intellectual property laws, including the Copyright Act, 1957 and the Trade Marks Act, 1999 and is the property of Infiniti Retail Limited (Croma). Using, copying (in full or in part), adapting or altering this post or any other material from Croma's website is expressly prohibited without prior written permission from Croma. For permission to use the content on the Croma's website, please connect on contactunboxed@croma.com