CES 2023: The best laptops unveiled so far
Welcome to gamer's paradise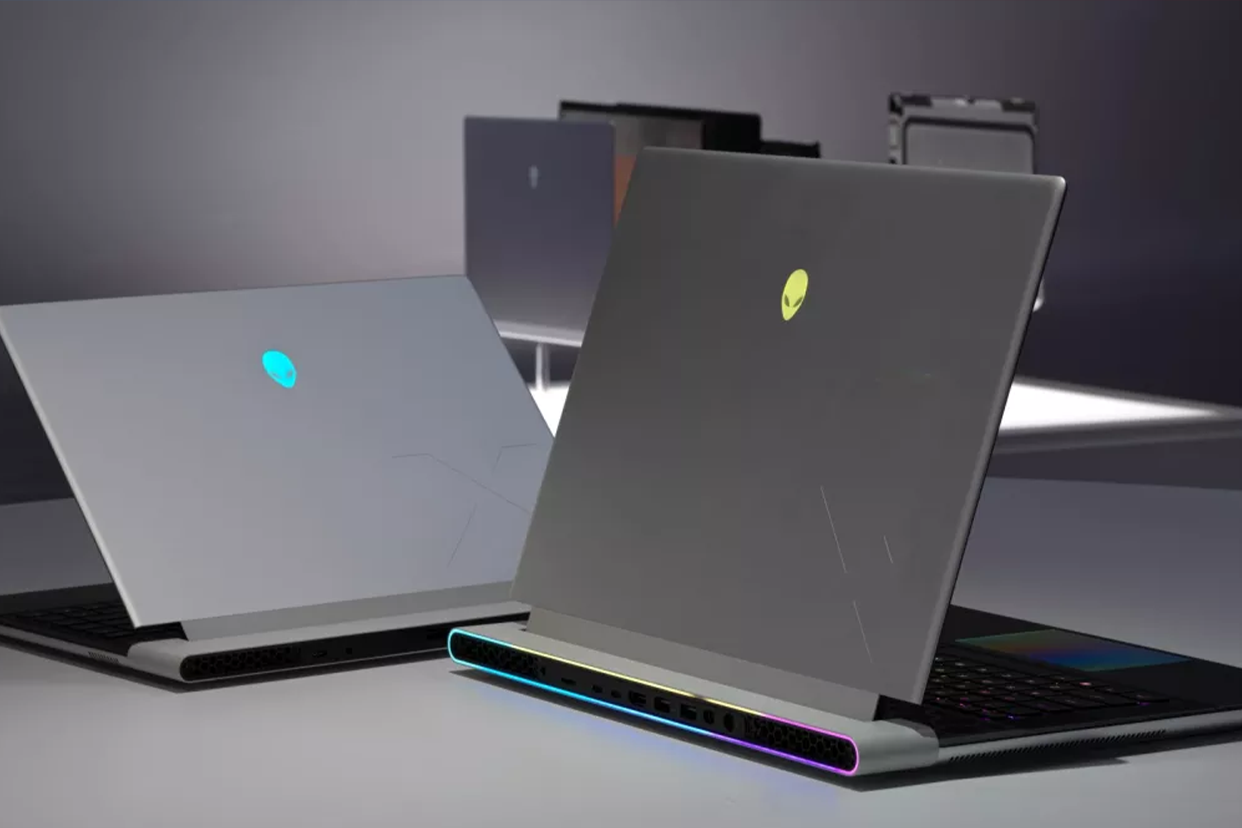 CES 2023 is upon us, and boy are we excited. Multiple industry bigwigs including Dell, Alienware, Acer, and Asus amongst others are revealing newer laptop models which are bound to set the hearts and minds of geeks racing and bring out the rest of our inner geeks as well. Gamers and professionals looking to upgrade their machines, we bring to you a list of the most exciting laptop launches at CES 2023 (so far). Read on!
Dell has unveiled several new gaming laptops at CES this year. Under its own brand, Dell is showcasing the G15 and G16 gaming laptops with 15-inch and 16-inch screens respectively. Powered by the latest 13th Gen Intel processors, with NVIDIA GeForce RTX 4060 graphics, they are being offered with 32GB of DDR5 memory, and up to 2TB SSD.
Alienware too has been busy, with several launches lined up this year. These include the Alienware m16 and m18 laptops, with 13th Gen Intel core i9-13980HX processors, and RTXTM laptop GPUs. The two laptops feature 16-inch and 18-inch displays respectively, with a 16:10 aspect ratio, Quad HD+ resolution with a 165Hz refresh rate as well as Full HD+ resolution with a 480Hz refresh rate. Both the laptops support DDR5-type memory, and up to 9TB of storage.
Alienware has also unveiled the Alienware X16 and 14 R2 laptops. The former is the company's first and most premium 16-inch offering since 2004. It sports a display with a 16:10 aspect ratio, 13th gen Intel processors, NVIDIA GeForce RTX 4090 graphics, up to 32GB of RAM and 4TB SSD.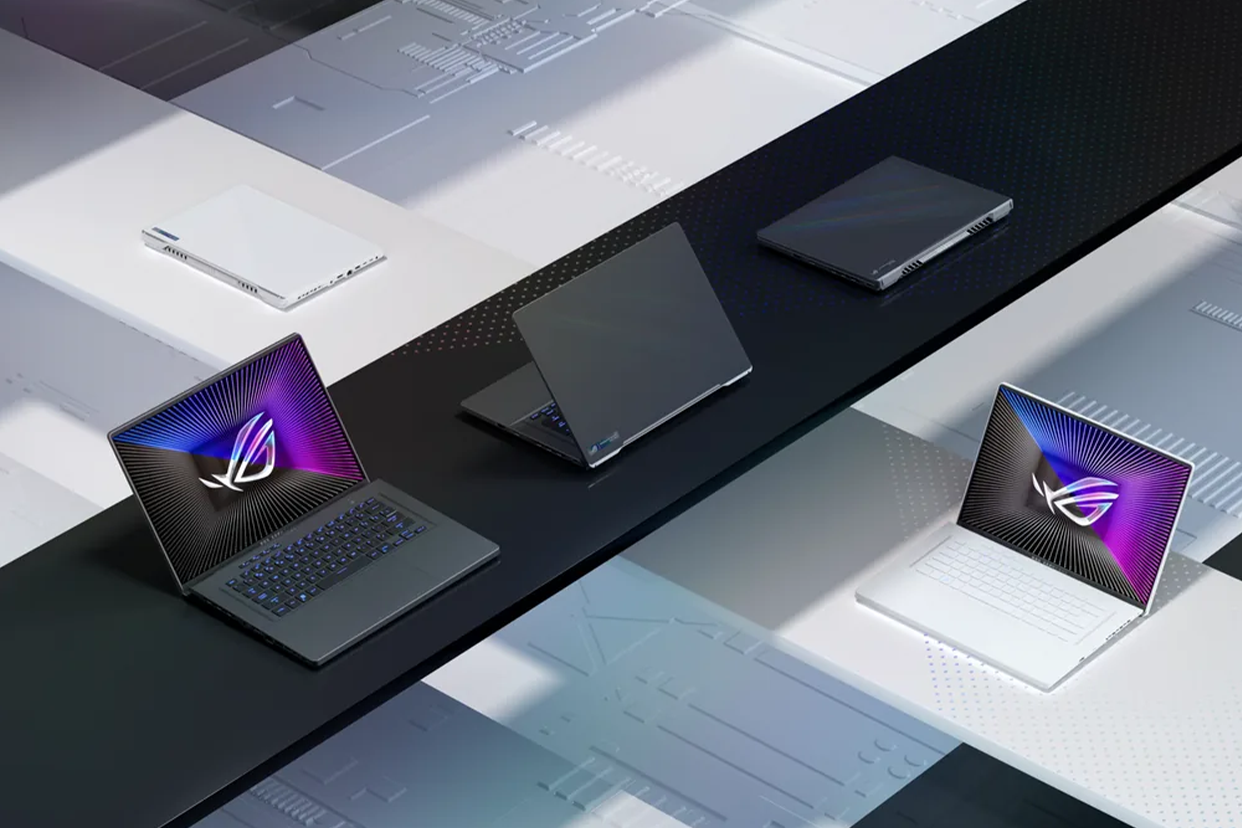 Asus has revealed an updated line-up of several ROG offerings for CES 2023, including the Strix Scar, ROG Strix G, ROG Zephyrus, and ROG Flow series. All the new laptops run Windows 11 and can be configured with 13th gen Intel Core i9 CPU and NVIDIA RTX 4090 GPU). Furthermore, most of them now also sport the company's mini-LED "Nebula" displays.
Talking of the Strix Scar series, the Strix Scar 16 (2023) and Strix Scar 18 (2023), the laptops come with 16-inch and 18-inch displays, respectively. Both laptops feature a GDDR6 16GB memory, expandable up to 64GB. Furthermore, they both also will be offered with 4TB SSD storage.
The Rog Zephyrus M16, on the other hand, features a 16-inch mini-LED display with QHD+ resolution, Dolby Vision, and a 240Hz refresh rate, and has an additional variant with HDR support.
Keep an eye out for the 2023 ROG Flow X13 (GV302) which has a 360-degree convertible design and comes with dual channel system memory. The X13, however, features an AMD Ryzen 9 processor. Other highlight features of the device include 75Wh fast charging, and Microsoft Pen Protocol (MPP) 2.0 stylus support.
The ROG Flow Z13, on the other hand, features 13th Gen Intel Core H-Series processors with NVIDIA GeForce RTX 40 series laptop GPUs. The laptop is thin and light, weighing just 1.1kg. Other features include a 165Hz refresh rate, and a 100% DCI-P3 touchscreen panel with Gorilla Glass.
Acer has also announced several new products catering to a wide variety of audiences and price points – right from its Predator Helios series to the Acer Aspire 3. It has also launched the new Swift Go, a thin-and-light laptop with an OLED screen.

The Predator Helios 16 and 18 devices feature a 13th Gen Intel Core i9 processor and an RTX 4080 mobile GPU, with up to 32GB of DDR4 RAM and 2TB storage. Furthermore, both devices also feature a 16:10 aspect ratio display with either a 165Hz or a 240Hz refresh rate.

The Acer Swift Go is a thin and light ultrabook which is offered in two sizes, and both models feature an OLED display. However, while the Swift Go 16 is offered with a 120Hz refresh rate, the Swift Go 14 only has a 90Hz refresh rate.

We'd also recommend you check out the Acer Nitro 16 and 17, gaming laptops powered by a 13th Gen Intel core HX CPU, which can be had either with a Full HD or a Quad HD display. Both laptops also feature an RTX 40 series GPU and support up RAM extension up to 32GB and 2TB of SSD storage.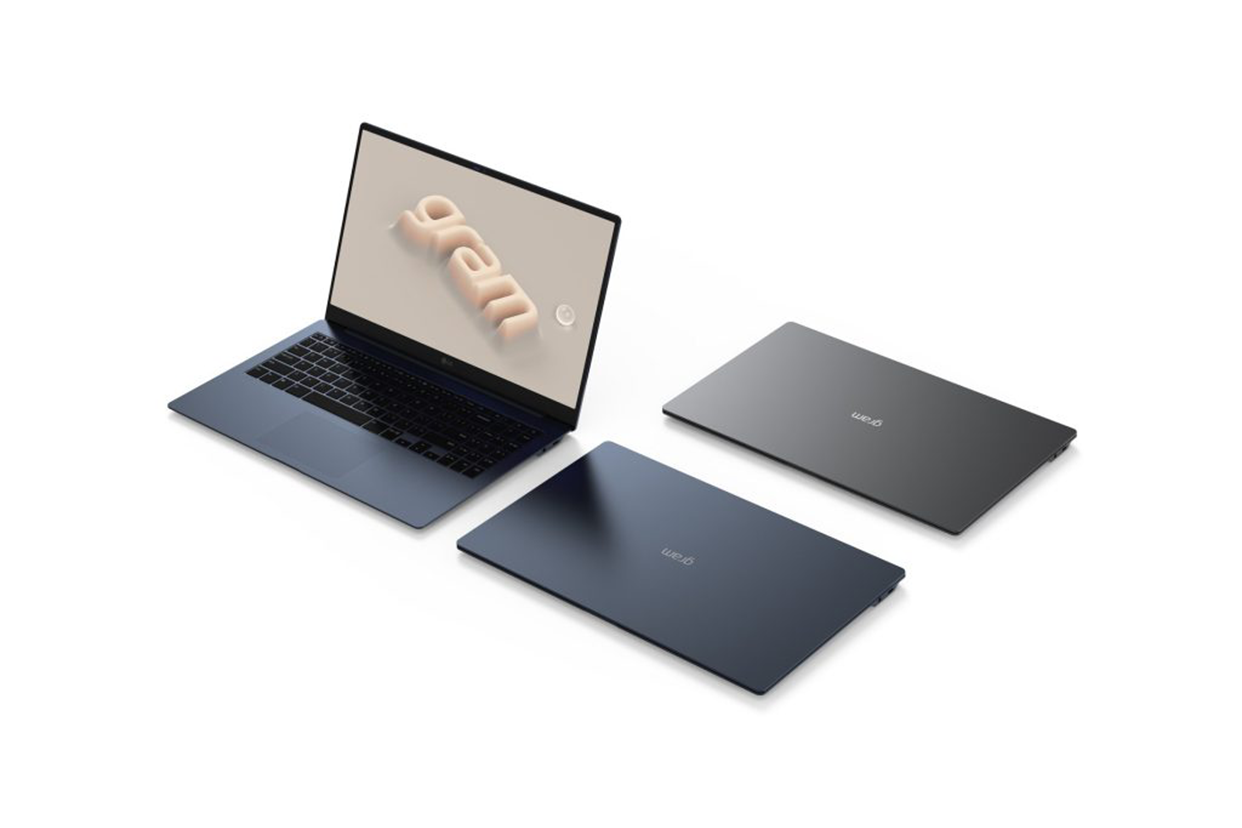 LG has unveiled an expanded Gram line-up at CES 2023, including the Gram Ultraslim and Gram Style. The LG Gram Ultraslim is the thinnest Gram model to date, designed for maximum portability. It is an extremely light weight laptop weighing a mere 998 grams and is only 10.99 mm thick. The super-thin adapter further increases the device's ease of use. It also features a 15.6-inch OLED display with an Anti-glare Low Reflection (AGLR) coating and Intel's 13th Gen Raptor Lake chip.
LG has also unveiled its Gram Style models which sport an attractive glass design that makes the colours shift and shine according to the light and angle. They also feature a "hidden" haptic touchpad with gentle LED backlighting. Under the hood is an Intel 13th Generation Raptor Lake P-Core CPU and a Gen4 NVMe solid-state drive. Both models also feature atmospheric audio with Dolby Atmos, which is new to LG gram this year, as well as Thunderbolt 4 and HDMI connectivity.
Disclaimer: This post as well as the layout and design on this website are protected under Indian intellectual property laws, including the Copyright Act, 1957 and the Trade Marks Act, 1999 and is the property of Infiniti Retail Limited (Croma). Using, copying (in full or in part), adapting or altering this post or any other material from Croma's website is expressly prohibited without prior written permission from Croma. For permission to use the content on the Croma's website, please connect on contactunboxed@croma.com