Asus Zenbook 17 Fold review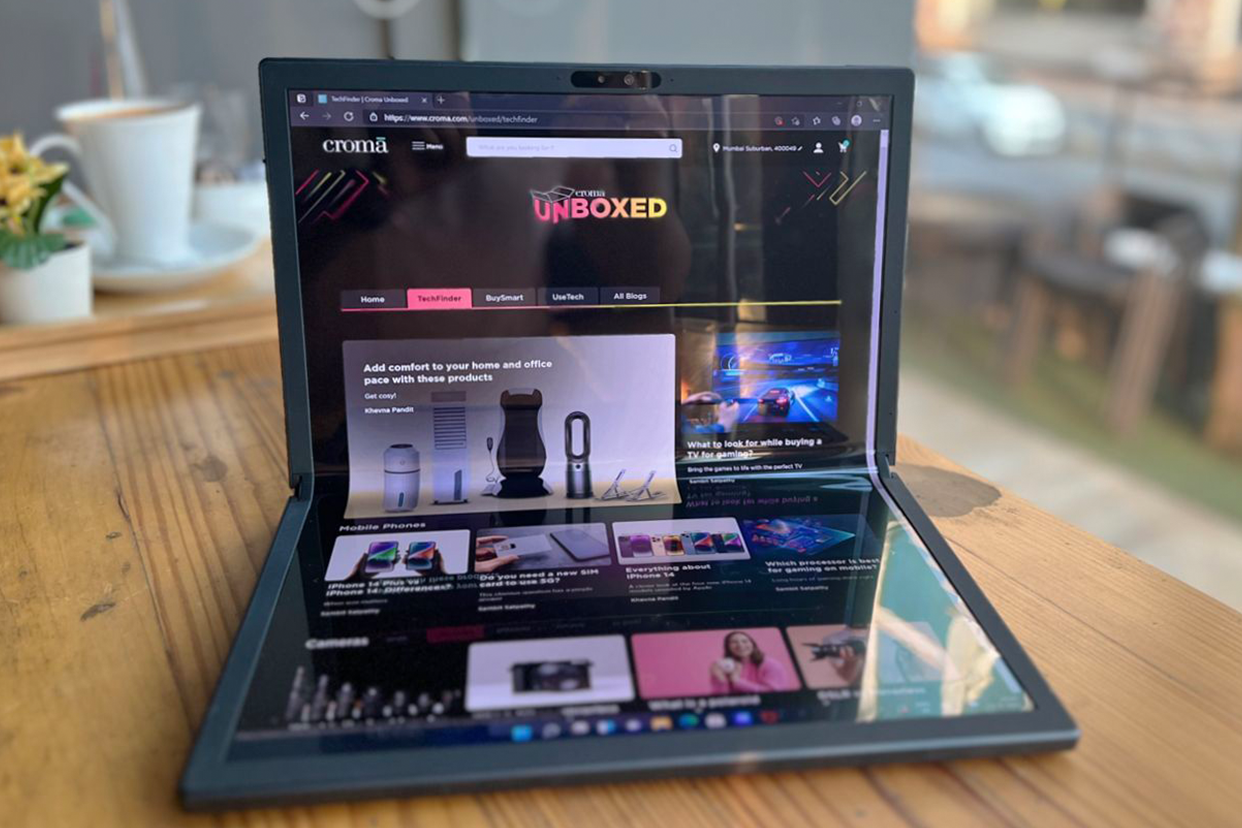 Seeing your car transform into a fighting robot is the stuff of any child's dream. And no matter how much we grow up, some of us still harbour a dream of owning a Transformer. But while a transforming car remains a sci-fi dream, the gadget we are reviewing today certainly isn't. Yet, it can transform from a laptop to a tablet, and then into a portable display. 

  If you've still not guessed it, we are talking about the recently launched Asus Zenbook 17 Fold. This latest laptop with a folding screen is borderline sci-fi, and yet is surprisingly useful once you've spent a bit of time with it. Having spent a few days with the laptop, here's our Asus Zenbook 17 Fold review. 
<!—H2 title-->
Design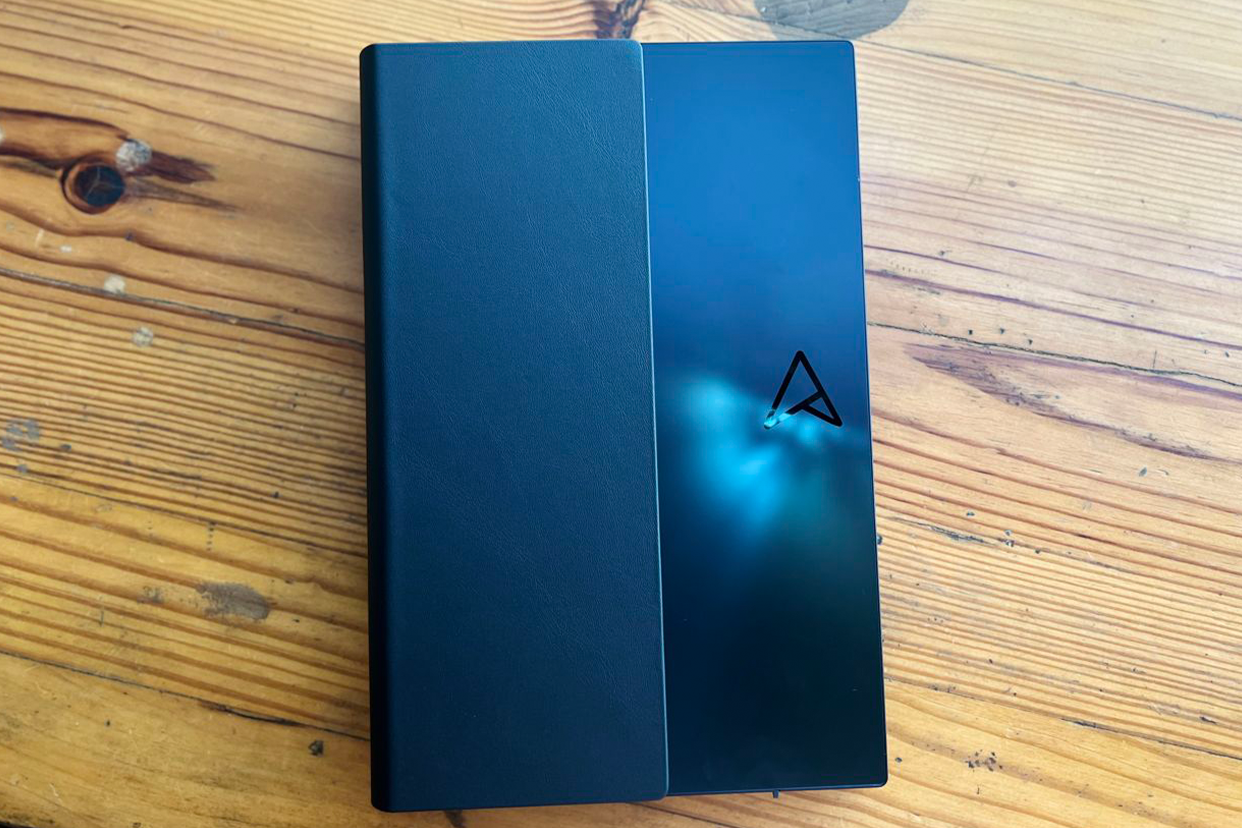 Right out of the box, the Zenbook looks like a premium leather-backed book. The body is made up of a magnesium-aluminium alloy, and a faux leather hides the folding mechanisms. Think of it as a giant version of the Samsung Galaxy Z Fold 4. The concept, of a screen folding in the middle thanks to the hinges, remains the same.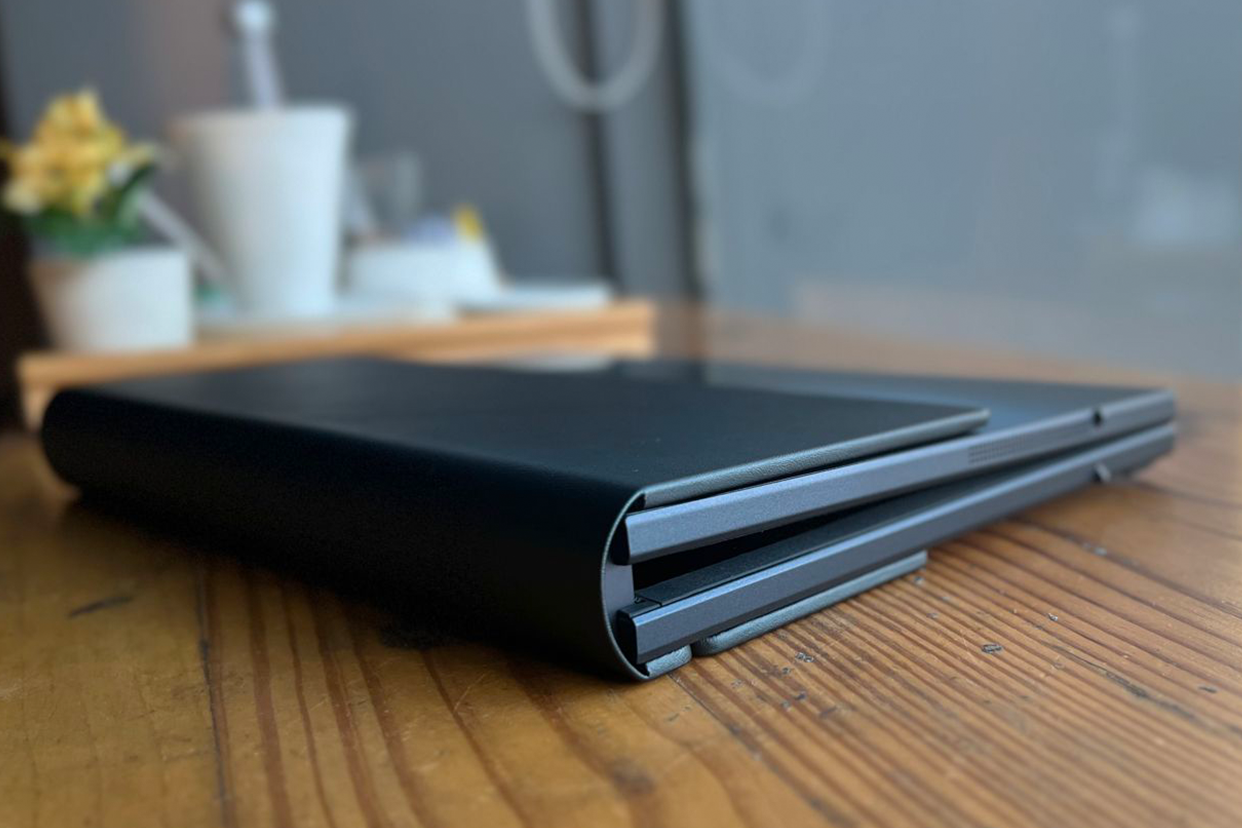 The hinges are built well and exude confidence when you're opening and shutting the laptop. They turn 180-degrees so the screen can lay flat on a surface, and Asus claims that the hinges can withstand up to 30,000 open-and-close cycles. While we couldn't test that claim, the build quality makes us want to believe the company. Needless to say, the laptop caught people's attention wherever we took it. 
<!—H2 title-->
Display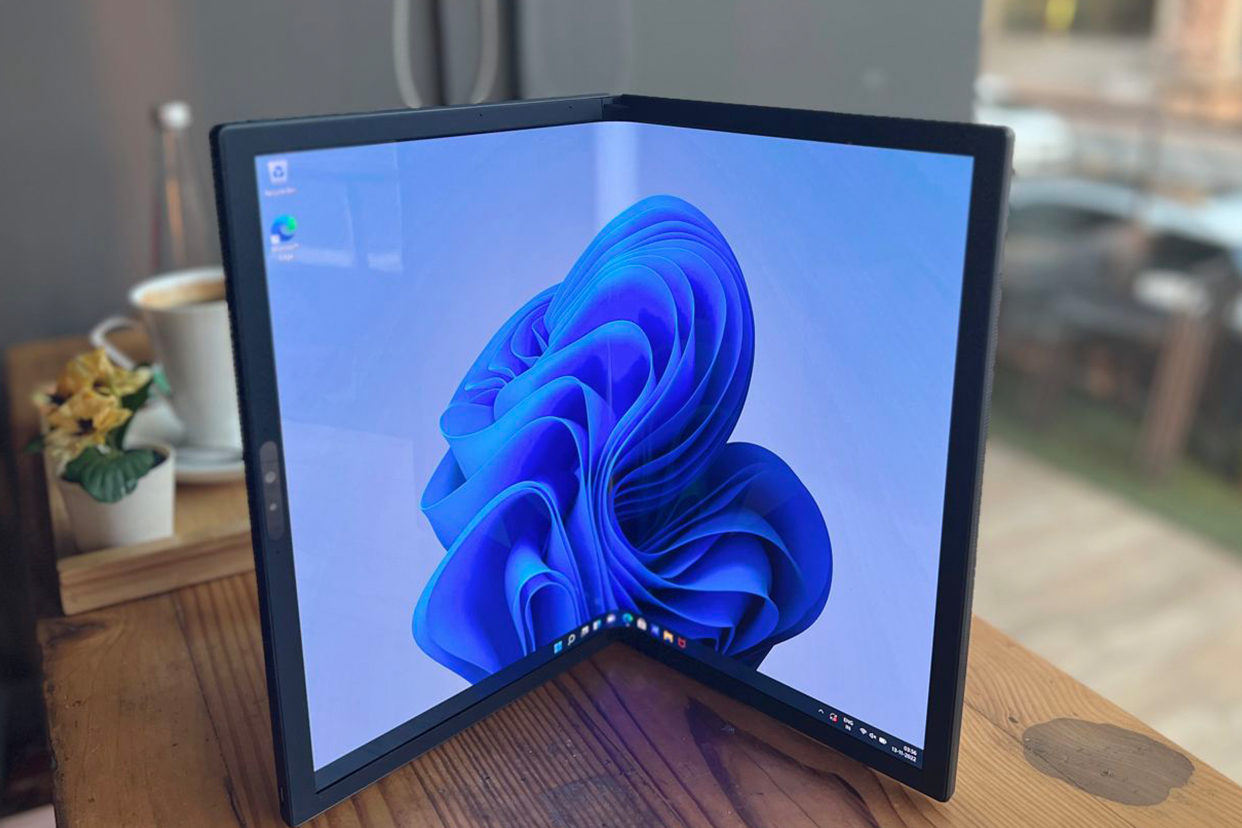 This is where the real magic happens. When folded, you can use this as a laptop with a 12.5-inch display. But unfolded, you can use the gorgeous 17.3-inch OLED screen as a large tablet or a portable monitor. This is where the Fold's versatility shines.

When folded, you can use both halves of the touchscreen with the bottom turning into a virtual keyboard. Though it is novel, the execution isn't the best as typing on this on-screen keyboard isn't perfect. Things get better when you place the bundled keyboard on the bottom half of the screen.  
It magnetically attaches to the sides and condenses the UI to the top-half of the screen. Typing and trackpad experience is on par with what you'd expect from a premium laptop. We did notice a hint of latency, but that could be down to the Bluetooth connectivity.  

Unfolded, you can enjoy the whole 17.3-inch OLED screen as a tablet, but it does feel a bit large and heavy to be used as a portable tablet. In our opinion, the best way to use the Fold is to open the kickstand at the back, prop the screen in landscape orientation, and use it as a portable monitor with the Bluetooth keyboard.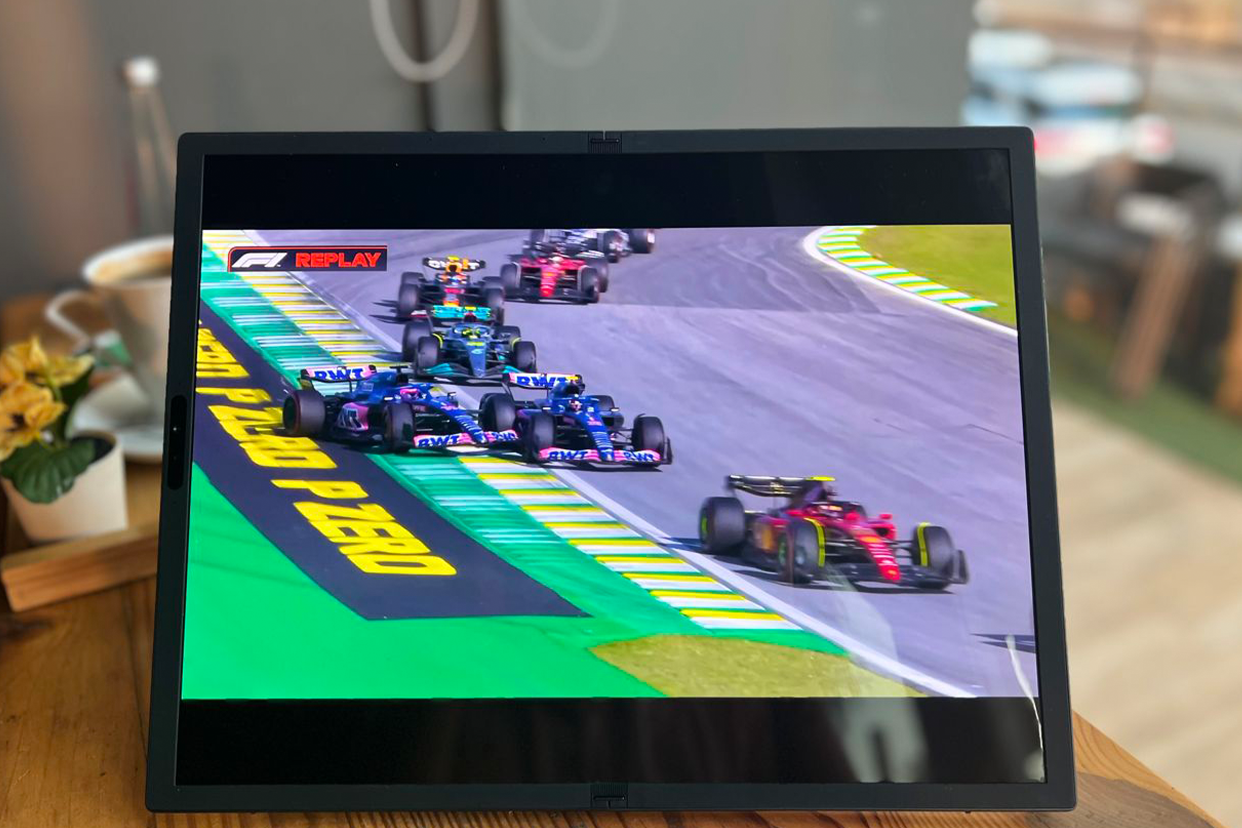 The OLED screen is a treat for the eyes whether you're watching videos or working on Office documents and sheets. There is a crease where the screen folds, but as with the notch, you stop noticing it after some time. 500 nits of peak brightness felt a tad under par when outside on a sunny day, but it is more than enough when sitting in office or working out of a cafe. 
<!—H2 title-->
Performance 
Under the hood of the foldable laptop is a 12th Gen Intel Core i7 processor, paired with Intel Iris Xe GPU, 16GB of RAM, and a 1TB SSD. While it will not be setting any comparison charts on fire, there's enough power here to handle the suite of office apps, casual games, and OTT services with relative ease. In our day-to-day use, we didn't come across many lags or jitters, and the overall experience was quite smooth.  

When pushed a bit, the laptop does tend to run a bit hot, but courtesy of Asus' thermal management system, things don't get uncomfortable. The company has managed to squeeze in an 82-blade cooling fan as well as a heat pipe inside the slim chassis.  

Making sure everything ticks without being connected to a power socket is a 75W battery, which was able to last for an average of 6-7 hours daily. While that isn't a lot, we need to account for the rather large 17-inch OLED display, which saps battery faster than a man stranded in a desert. When you do need to juice it up, there's a bundled 65W fast charger.   
<!—H2 title-->
Software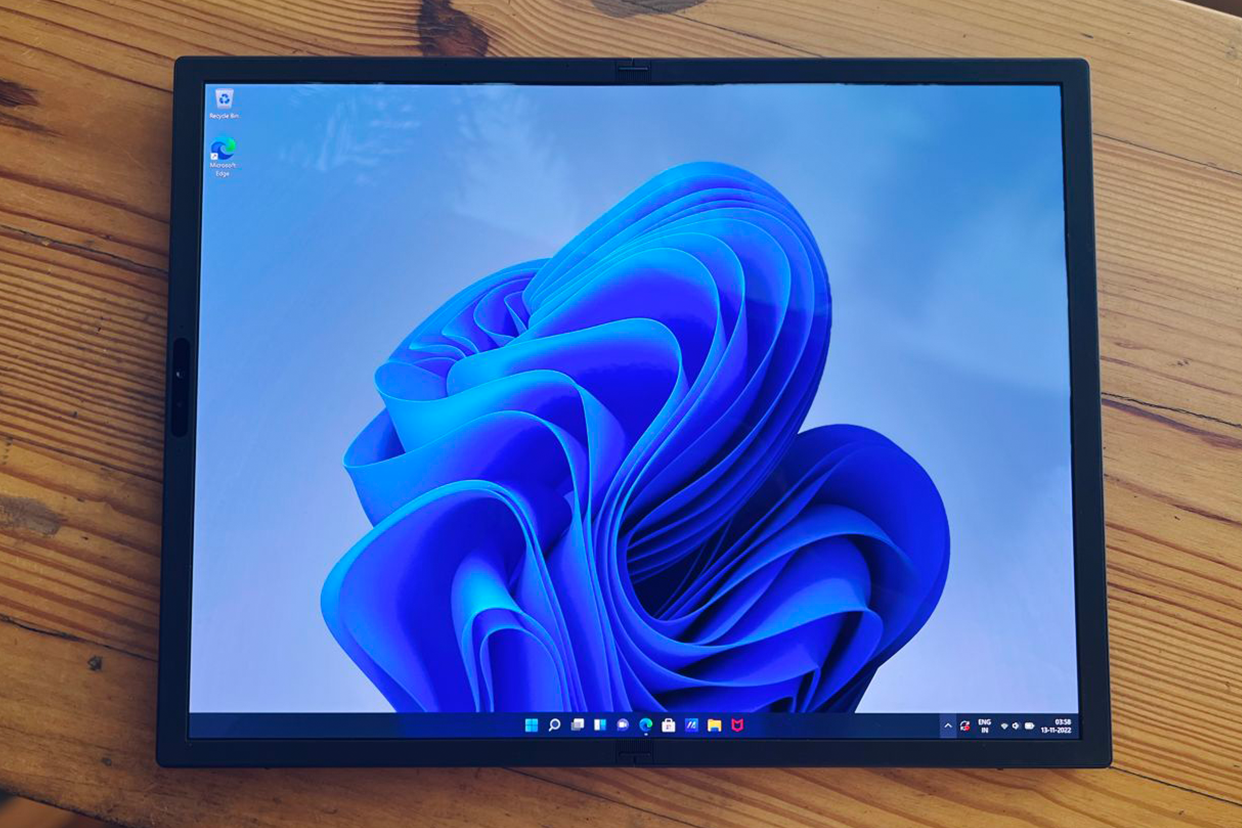 The laptop runs Windows 11 with a smattering of brand-specific software pre-installed. MyAsus is a one-stop control centre that gives you easy access to various features and settings. Then there's ScreenXpert that offers smart layout options to have multiple windows open on the large screen. For large parts, the overall software experience is smooth, but it can't be called flawless.   

We faced a couple of bugs, including random disconnection from the Bluetooth keyboard and the screen not automatically switching orientations. Hopefully, these will be solved with future updates.   
<!—H2 title-->
Verdict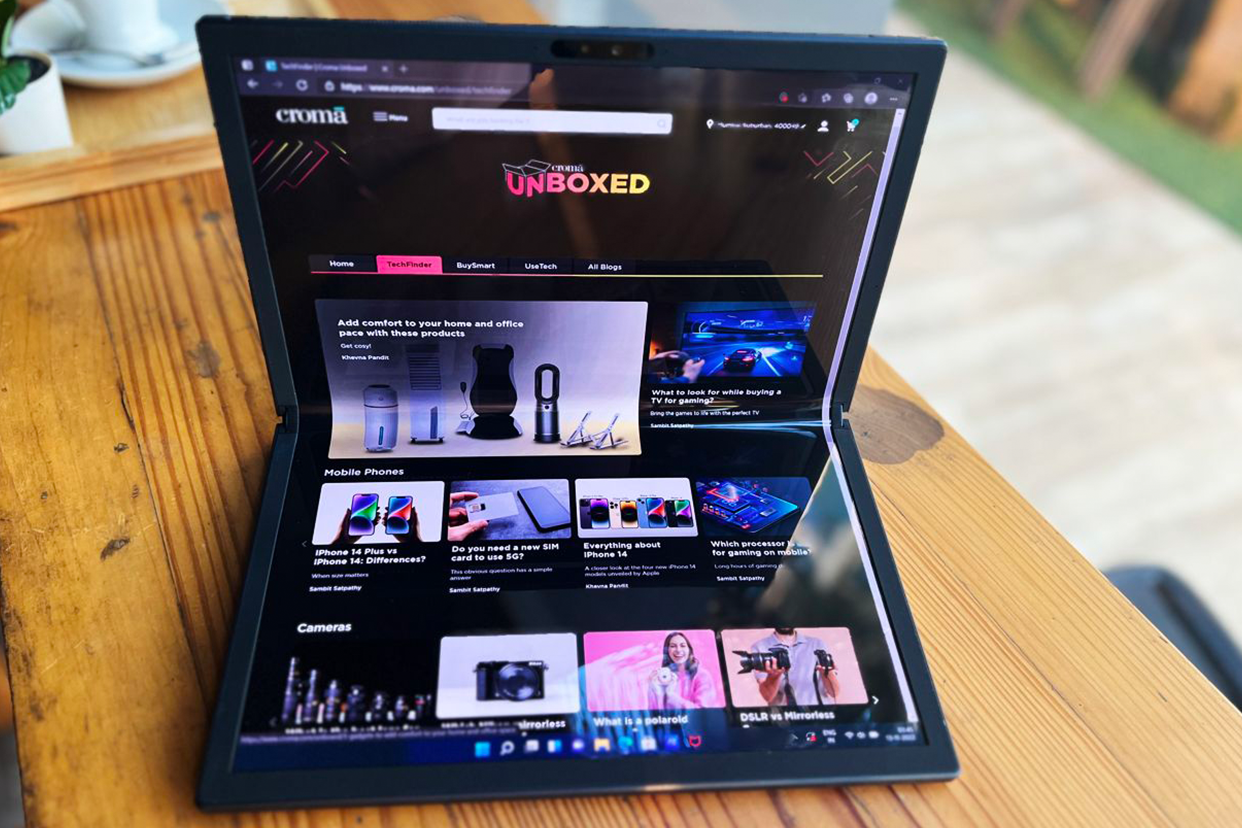 There's a lot to like about the Asus Zenbook 17 Fold, and it is certainly something that is worth showing off. For a first-generation product, it is surprisingly mature, and makes you want to switch to a foldable laptop sooner than later. But the one thing that resists you from making that plunge is that Rs 3.30 lakh price tag, which is a bit too rich even for those who have the cash burning a hole in their pockets. 

Like Samsung did for smartphones, Asus succeeds in paving the way for brands to experiment with foldable laptops . They may not become mainstream any time soon, but courtesy of Asus' efforts, we won't have to wait till Transformers become a reality to get our hands on a foldable laptop.
Disclaimer: This post as well as the layout and design on this website are protected under Indian intellectual property laws, including the Copyright Act, 1957 and the Trade Marks Act, 1999 and is the property of Infiniti Retail Limited (Croma). Using, copying (in full or in part), adapting or altering this post or any other material from Croma's website is expressly prohibited without prior written permission from Croma. For permission to use the content on the Croma's website, please connect on contactunboxed@croma.com