10 ways to make your laptop faster
Nifty tricks when you need a performance boost in a pinch!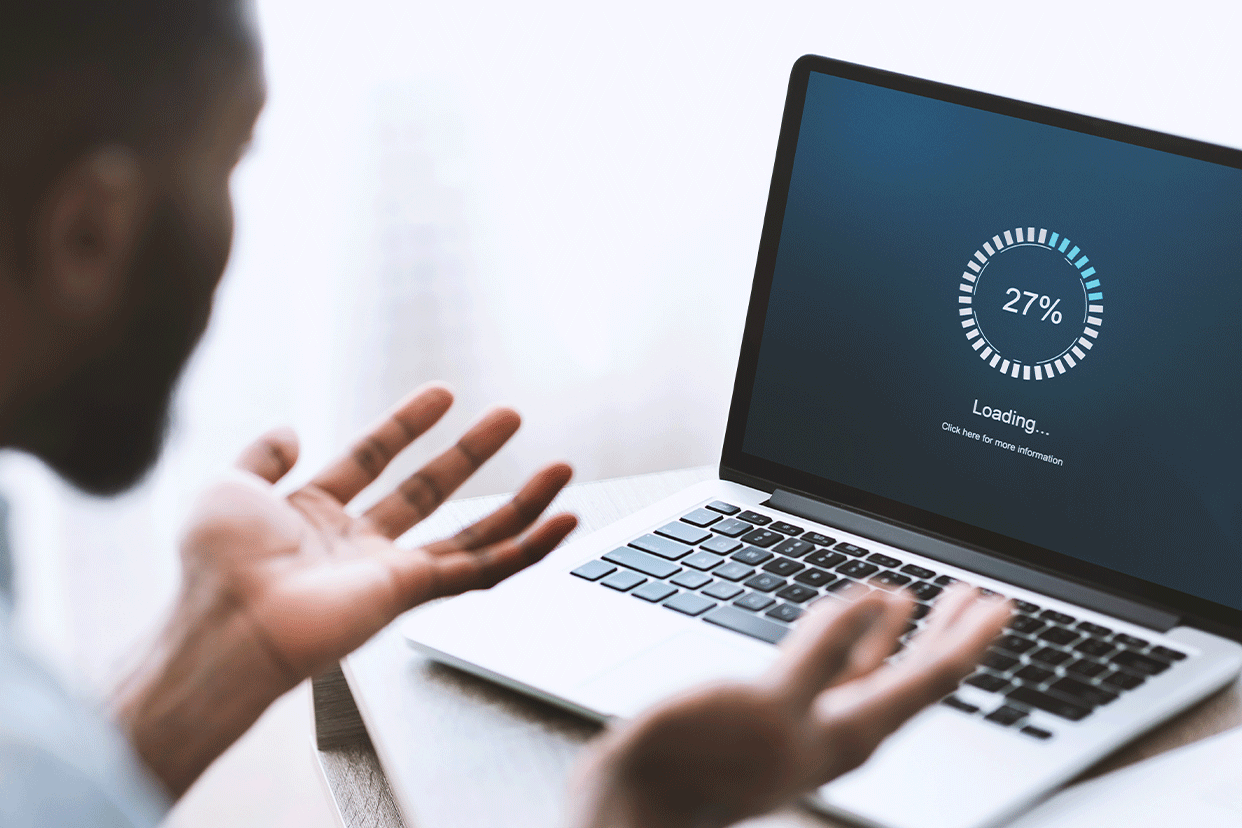 Regardless of what your laptop's specs are or how expensive it may be, it tends to gradually slow down over a period of time.
This is due to a variety of reasons, pertaining to both, its hardware, as well as software. There are however, a tricks you can use to breathe new life into your laptop, in case it is aging. Depending upon multiple factors, these might provide short-term as well as long-term relief for the same.
Without further ado, let's jump in.
1) Delete large files: More often than not, a laptop starts to slow down when the storage is filled up to 90%. Generally, as a rule of thumb, it is recommended not to fill your laptop with files up to more than 80%. If you have large files which are hogging storage, and you find that you can afford to do away with them, delete them right away. Empyting storage till a level as low as possible can greatly boost your laptop's speed.
2) Restrict startup apps: When you first boot your laptop, a bunch of programs automatically start with it. These are called startup apps. If you have plenty such apps, they can become a major reason for your laptop slowing down. One can disable them by simply going to the task manager, and then to startup apps from there. Simply skim through the list of apps there and decide what is not necessary, and disable them. However, there are a few apps, such as windows defender, which you should never fiddle with.
3) Close unnecessary programs: There are times when we end up opening a bunch of apps and let them stay open even when not in use, thus consuming great amounts of RAM and slowing down your laptop. Always ensure you close all windows that are in use currently to free up some RAM and ensure continued smooth performance.
4) Updating Operating System: Another way to make your laptop faster is simply keeping your OS updated. New OS updates usually come with bug fixes and other efficient features, as well as security patches crucial to the overall data security and performance of your laptop.
5) Regular maintenance tasks: Regular cleaning in the form of dusting and wiping is also key to extending the lifespan of the laptop. Sometimes, a simple dusting can also help greatly improve the performance of your laptop. Not just externally, one needs to ensure they clean their laptops from inside as well. Cleaning the Recycle bin along with Cache and system-wide temporary files is also a proven method to make your laptop faster.
6) Turn off heavy visuals and animations: If you have installed heavy themes with large animations and transitions for operating actions, then these can also hamper or slow down the speed of your laptop. Simply sticking to pre-installed ones definetely helps improve speed.
7) Power and performance mode: Most often than not, the default performance setting out of the box of a laptop is balanced and optimised for battery life. Depending on the brand of laptop you have, you can switch to performance mode where the laptop will churn out max performance. However, it won't prioritize battery life. But it can come in handy if your work requires you to run multiple apps simultaneously.
8) Reset your laptop: If you have tried all of the above and still don't notice an improvement in performance, you may want to consider resetting your device to its factory settings. This erases all of your personal data, so make sure you have taken a backup before performing a factory reset. Restoring your laptop to its original configuration is a sureshot method to improve its performance.
9) Upgrading RAM: If reseeting your laptop yields no results, you can go one step ahead and upgrade your RAM. First, make sure the RAM is expandable. If yes, consider doing the same. It always helps improve your laptop's performance.
10) Upgrading memory: What often goes hand in hand with upgrading your laptop's RAM is to also upgrade its storage from an HDD to an SSD. If your laptop has HDD storage, switching to SSD will dramatically improve its speed.
Disclaimer: This post as well as the layout and design on this website are protected under Indian intellectual property laws, including the Copyright Act, 1957 and the Trade Marks Act, 1999 and is the property of Infiniti Retail Limited (Croma). Using, copying (in full or in part), adapting or altering this post or any other material from Croma's website is expressly prohibited without prior written permission from Croma. For permission to use the content on the Croma's website, please connect on contactunboxed@croma.com