Windows 11 2022 Update: Top 5 features to look out for
A fresh update with welcome changes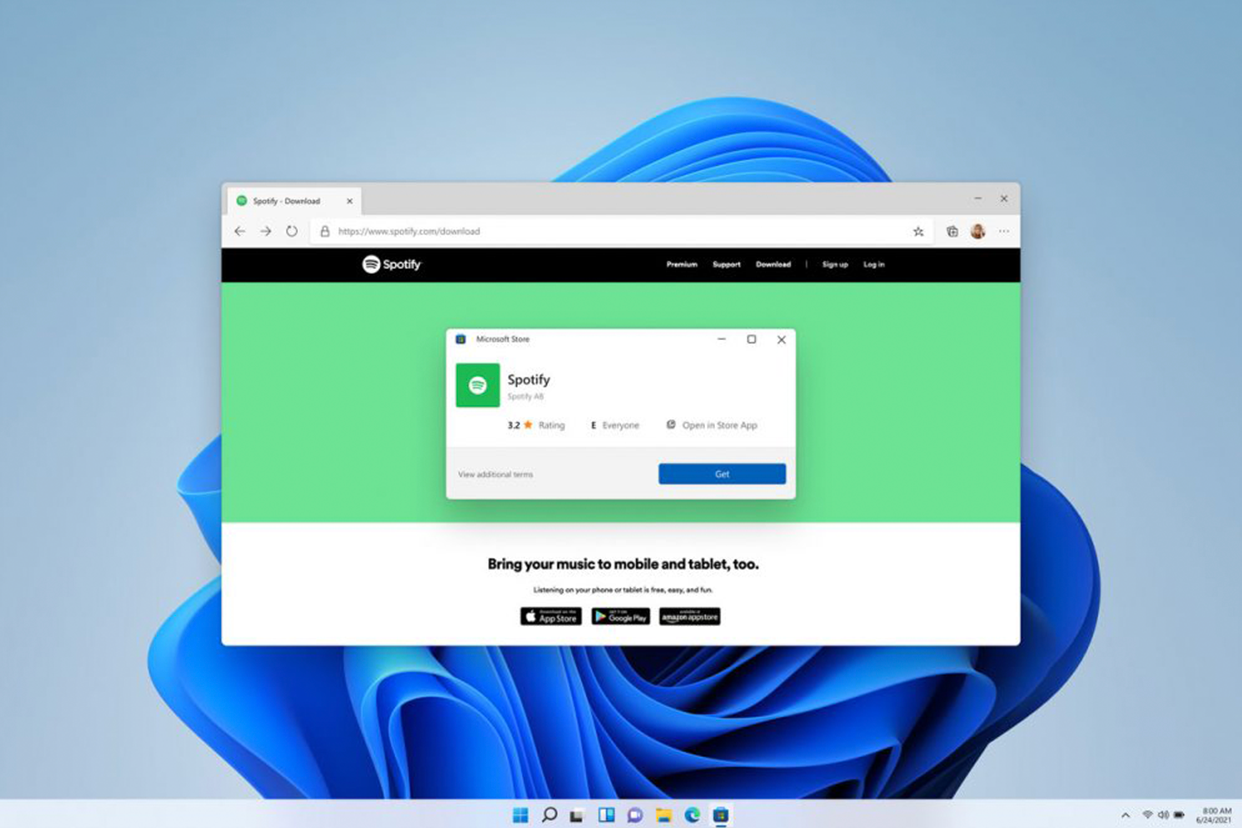 The 'Windows 11 2022 Update' is here, and if you (much like us!) rely on an all-Windows ecosystem, you'll be excited with what this update brings in. The annual update after the Windows 11 launch in 2021 offers something for everyone. So, beginning with a cleaner user interface, more options to customise, added security and a host of new applications, Microsoft ensures you have it all. If you're wondering what's in store for you, we have the five best features listed below:
<!—H2 title-->
Customisable Start Menu
With multiple debates around the Windows Start Menu, Microsoft ensures to bring timely updates to its usability and interface. This time around, users have the option of organising applications within folders with a simple drag-and-drop feature. What's more, you can also rename them based on their usage.
Microsoft has also added a touch of customisability to show 'More Pins' or 'More Recommendations', which means you can choose to see either more suggested files or more applications. Lastly, Windows 11 2022 Update makes searching directly from the taskbar an effortless task. In fact, you can even find an application or a file by entering two or more characters.
<!—H2 title-->
Reimagined File Explorer
You've probably used File Explorer more than anything else on your Windows device, and rightly so. With the 2022 update, Microsoft brings in a few tweaks for maximum efficiency. For one, you now have tabs to open multiple folder locations next to each other.
File Explorer also lets you access files and folders in various new ways. This feature allows users to pin documents and folders within a 'Quick Access' tab. Apart from this, you now have a new homepage section that gives you quick access to all your files or folders. For those working with OneDrive, the improved File Explorer informs you of your synched files with a new sync status.
<!—H2 title-->
Enhanced Touch Controls and Snap Layouts
While you don't have a 'Tablet' mode with your Windows 11 2022 Update, the tech giant has clearly kept touch-centric devices in mind. Snap Layouts within the new Windows 11 2022 Update get snappier, touch-friendly and allow you to move files using advanced gestures. For instance, swiping on the desktop or laptop can pull up the Start Menu or swipe on the system tray for the Quick Settings option.
<!—H2 title-->
Android Apps and more
Last year, Windows 11 allowed users to skim through over 1,000 Android apps, this year, Microsoft has amped these numbers up to over 20,000. These apps are available with Microsoft's partnership with Amazon Appstore for Android. Although we're far from having the entire Android app library on Windows, the tech giant has undoubtedly added a giant leap in its stride with this feature.
<!—H2 title-->
Voice Access and Live Captions
Users can benefit from a host of accessibility features with the Windows 11 2022 Update. For instance, you can use a Voice Access feature to control the entirety of Windows 11 using voice commands. Apart from that, you can also utilise Live Captions that convert any audio source into captions. So, while several websites now offer live captioning, you can use the Windows 11 Live Caption feature universally with the OS.
Disclaimer: This post as well as the layout and design on this website are protected under Indian intellectual property laws, including the Copyright Act, 1957 and the Trade Marks Act, 1999 and is the property of Infiniti Retail Limited (Croma). Using, copying (in full or in part), adapting or altering this post or any other material from Croma's website is expressly prohibited without prior written permission from Croma. For permission to use the content on the Croma's website, please connect on contactunboxed@croma.com