Difference between 3 Star and 4 Star ACs: Which AC is best for you?
A good star rating makes all the difference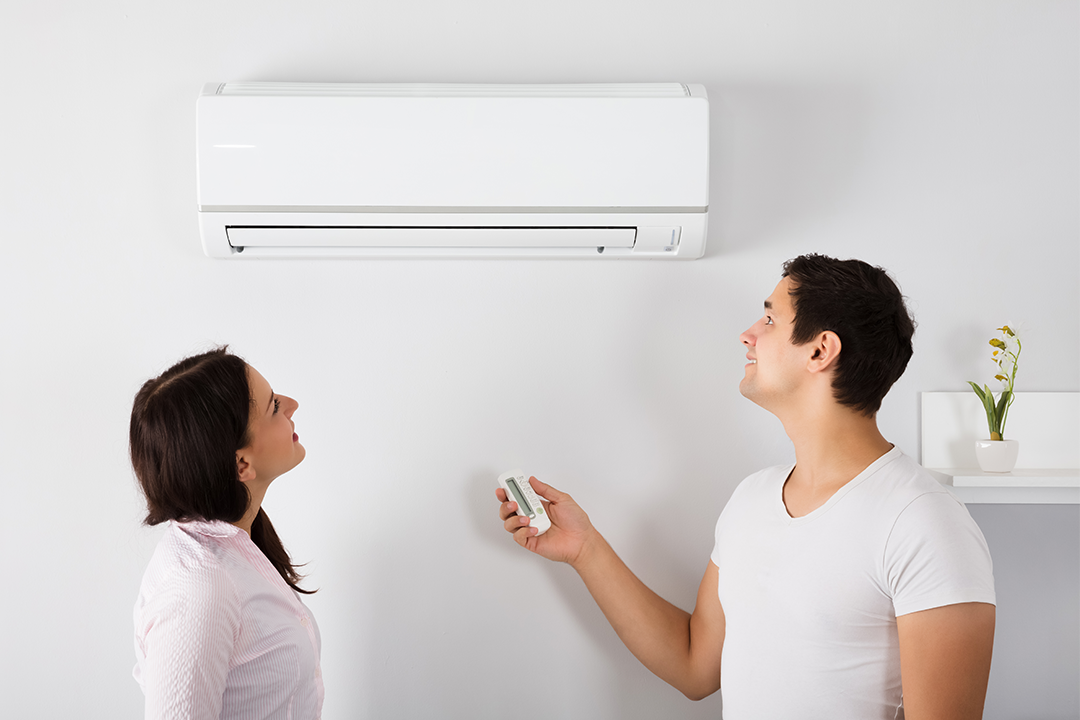 The ever-rising temperatures have made air conditioners essential to our lives. But buying an AC isn't just a one-time investment. Air conditioners are among the most power-hungry appliances in our home, which is what makes it crucial to buy an AC with a high star rating. An AC with a good star rating can go a long way in helping you cut down on your monthly power bills.
<!—H2 title-->
What is a star rating in an AC?
Select appliances such as air conditioners, refrigerators, even televisions , are required by law to seek energy efficiency rating from the Bureau of Energy Efficiency (BEE). The Bureau's star rating system ranks these appliances from one to five – with five being the most energy efficient – to help customers to understand just how energy efficient the appliance they're looking to buy is.
The two parameters that the BEE takes into account in order to give a star rating to an air conditioner are:
1. The cooling capacity, expressed in terms of BTU (British Thermal Units). It is a measure of an AC to cool a room.
2. The amount of cooling it can provide using a certain amount of electricity.
<!—H2 title-->
What do stars on the Air Conditioner indicate?
High ratings also mean more savings: As you go higher with the rating system, more energy will be saved. On an average, a 4 Star air conditioner will save up to 24 per cent more energy than a 3 Star air conditioner.
<!—H2 title-->
What is the difference between a 3 Star AC and a 4 Star AC?
Besides the obvious difference in the energy efficiency, a 4 Star AC has a better build quality and is also more durable compared to a 3 Star AC.
A 4 Star AC also produces lesser heat compared to a 3 Star AC and has a larger compressor, resulting in better heat exchange.
A 3 Star AC has an Energy Efficient Rating (EER) ranging from 2.9 to 3.09 and a 4 Star AC has an EER of 3.0 or above helping you save on your power bills.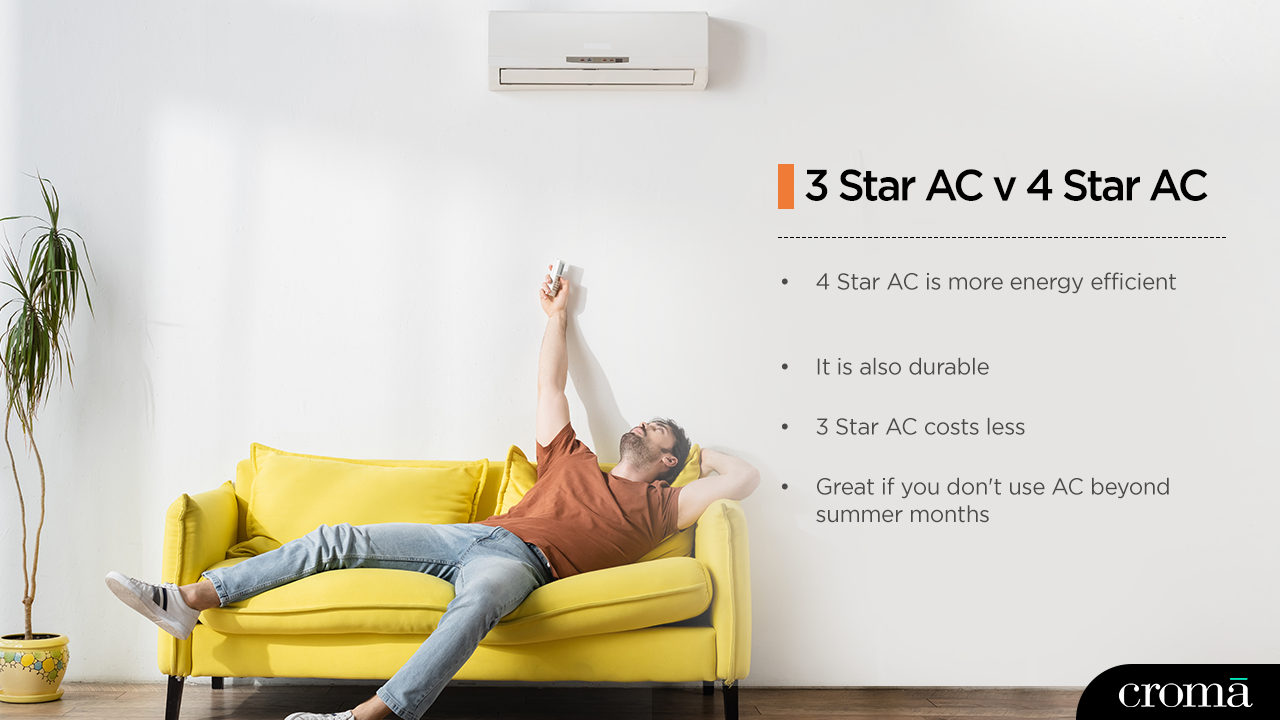 <!—H2 title-->
3 Star AC v 4 Star AC: Which AC is best for you?
If you live in a place where it's hot all year round – cities like Chennai for instance – you will do well buying a 4 Star AC because there's a good chance that you'll be using it more regularly.
On the other hand, if you're in a place where it's hot only during the summers and you don't turn on the AC after the few summer months, a 3 Star AC should serve you well.
To be sure, a 4 Star AC will cost you more than a 3 Star AC and you must be prepared to shell out that extra sum when you're making the purchase.
In a nutshell, you will need to consider the potential usage of an air conditioner to make the right choice for yourself that will suit your needs and pockets too! After all, buying an AC is still a luxury and a depreciating asset in the long run.
Disclaimer: This post as well as the layout and design on this website are protected under Indian intellectual property laws, including the Copyright Act, 1957 and the Trade Marks Act, 1999 and is the property of Infiniti Retail Limited (Croma). Using, copying (in full or in part), adapting or altering this post or any other material from Croma's website is expressly prohibited without prior written permission from Croma. For permission to use the content on the Croma's website, please connect on contactunboxed@croma.com