How do you make food last longer in the fridge?
Keeping food healthy for a healthier living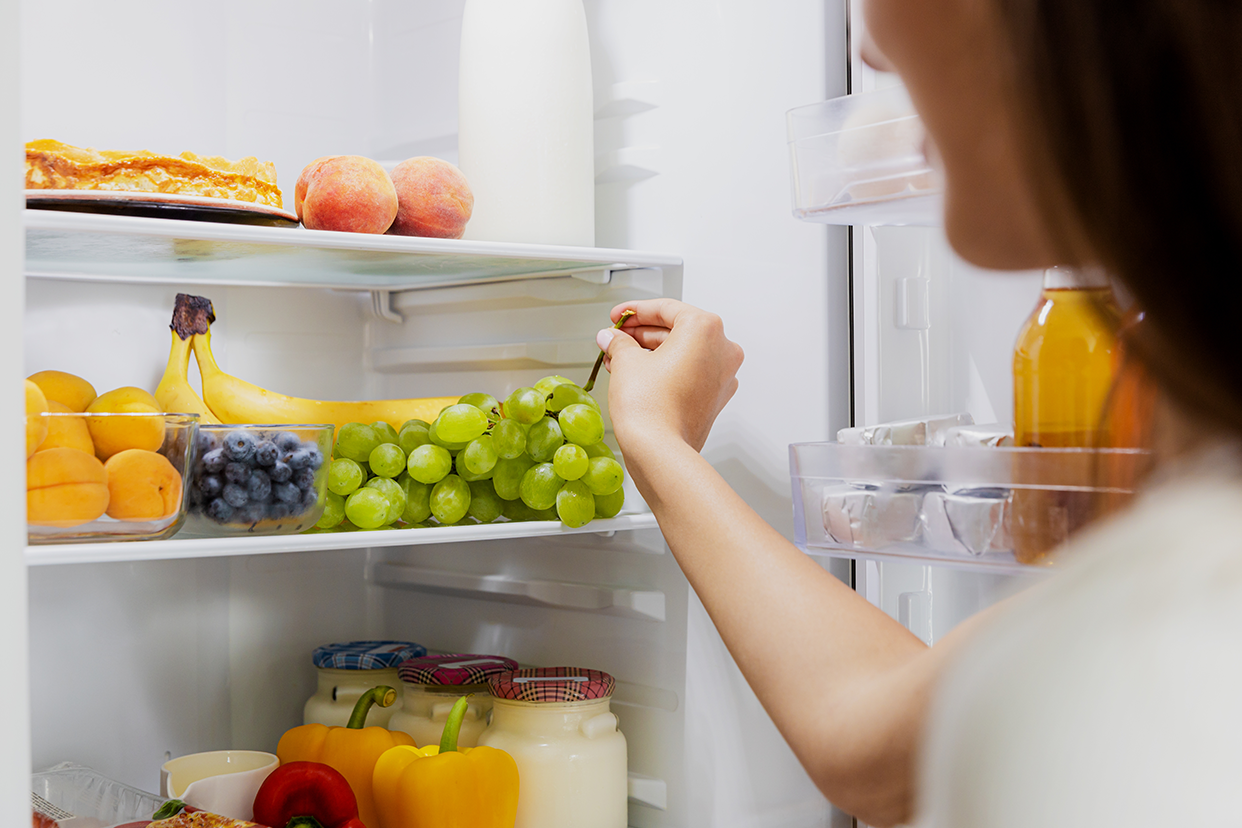 A Refrigerator is an essential part of our kitchen, which not only keeps food items cool, but also safe for consuming for a longer period. But that doesn't mean, you can leave something in the fridge for a very long time, and expect it to remain safe for eating. To help you keep food items in the fridge last longer, here are a few helpful tips.
How does a refrigerator keep the food healthy?
Refrigerators are responsible for keeping food safe for consuming as they prevent the growth of microorganisms. Refrigerators have lower temperature than the surroundings which inhibit the growth of such microorganisms, and in return saves the food from getting rotten and unhealthy to eat. The temperature in new-gen refrigerators can also be customised in ways that are suitable for different food types.
Tips to make food last longer in your refrigerator
With just a little effort and awareness, you can ensure a healthier lifestyle by consuming healthy food. Here are some tips to make your food last long in the refrigerator.
- Never keep hot food directly in the refrigerator. Allow the food to cool down outside, and only then keep it in the refrigerator. This will not only make the food last longer, but also will help in the efficient working of your fridge.
- Keep raw fruits and vegetables separate, and especially away from other food items. Raw fruits and vegetables tend to release gases, which may cause food items to go bad quickly. Most refrigerators have a rack to keep raw groceries and it is advisable to use that only.
- Store all leftovers in leak-proof containers or plastic wraps. It is advised to store liquid items in airtight jars and containers, which helps your food stay as fresh and healthy
- In case you need to store something for really long, make sure you pack it in an airtight wrap and put it in the freezer. Freezers have even lower temperature and they are ideal for such items that need to be stored for a long period of time – for instance raw peas and carrots.
- Store milk on the inside, and never on the door shelves. This is because the air vents provide maximum cooling inside as compared to the refrigerator doors.
Other things to keep in mind
While one may consider all the options regarding the placement of the food and the storage ways, the temperature of their refrigerator is set to default as per the brand. Different places have different climatic conditions and thus the right temperature for keeping your food fresh may also vary.
Make sure it's not too cool or not too warm. Also if you've noticed any food items rotting, immediately throw them away. Continuing to store them will lead to foul smell and growth of unwanted bacterias, which will spoil other food items as well.
Disclaimer: This post as well as the layout and design on this website are protected under Indian intellectual property laws, including the Copyright Act, 1957 and the Trade Marks Act, 1999 and is the property of Infiniti Retail Limited (Croma). Using, copying (in full or in part), adapting or altering this post or any other material from Croma's website is expressly prohibited without prior written permission from Croma. For permission to use the content on the Croma's website, please connect on contactunboxed@croma.com