How to connect an external microphone to your smartphone?
Levelling up the audio quality of your content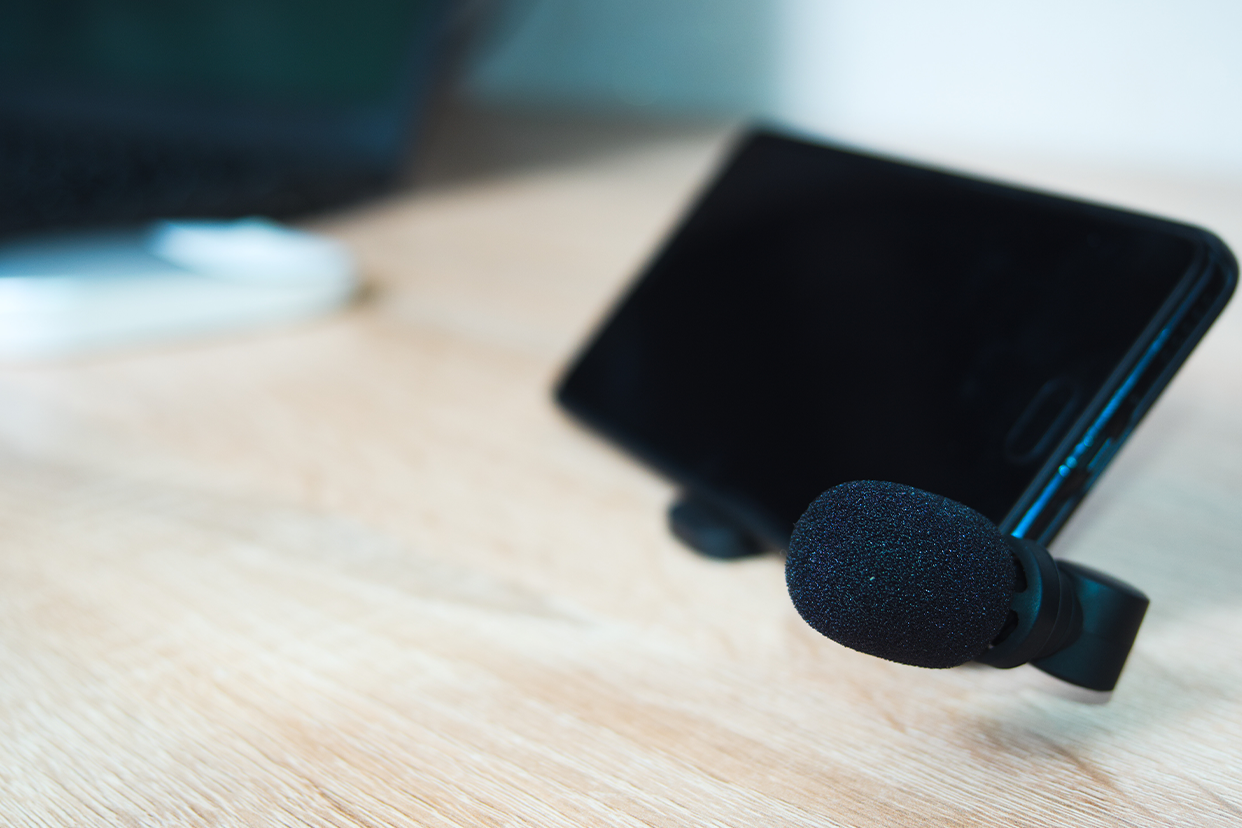 For a content creator, the quality of the audio is as (if not more) important than the visuals on the screen. A great video with sub-par audio quality can make your audience lose interest in the content you've created. Thus a microphone is as important to your equipment list as your camera. When shooting with a smartphone , its built-in microphone will not be enough, and hence the need to connect an external mic. Read on to find out how you can connect an external microphone to your smartphone.
<!—H2 title-->
Ways to connect an external microphone to your phone
When it comes to recording sound on your phone using an external microphone , there are a number of options. But apart from the budget, brand, and quality, there is a fundamental choice you need to make – whether you want a wireless microphone or a wired microphone. They have their pros and cons, but today we are only going to tell you how you can connect these and elevate your sound recording and, overall, video to the next level.
<!—H2 title-->
Wired microphones
If your phone has a 3.5mm audio jack then it is fairly straightforward. In case you do not have a 3.5mm jack, you can buy an adapter compatible with your charging socket – Type-C or Lightning.
<!—H2 title-->
Wireless microphone
These are a bit different. They have two components – a receiver and a transmitter. Before buying the receiver, make sure the connector is compatible with your charging point.
Connect the receiver to your phone by simply putting it in the charging port.
Now, depending on the brand and model, you will find a button on the microphone to turn it on. Press that button.
Once turned on, it will look for the receiver to connect.
On many microphones, you need to press and hold to pair the mic/transmitter to the receiver plugged into your phone.
Disclaimer: This post as well as the layout and design on this website are protected under Indian intellectual property laws, including the Copyright Act, 1957 and the Trade Marks Act, 1999 and is the property of Infiniti Retail Limited (Croma). Using, copying (in full or in part), adapting or altering this post or any other material from Croma's website is expressly prohibited without prior written permission from Croma. For permission to use the content on the Croma's website, please connect on contactunboxed@croma.com