How to connect your mobile to a laptop?
You can, both wired and wirelessly!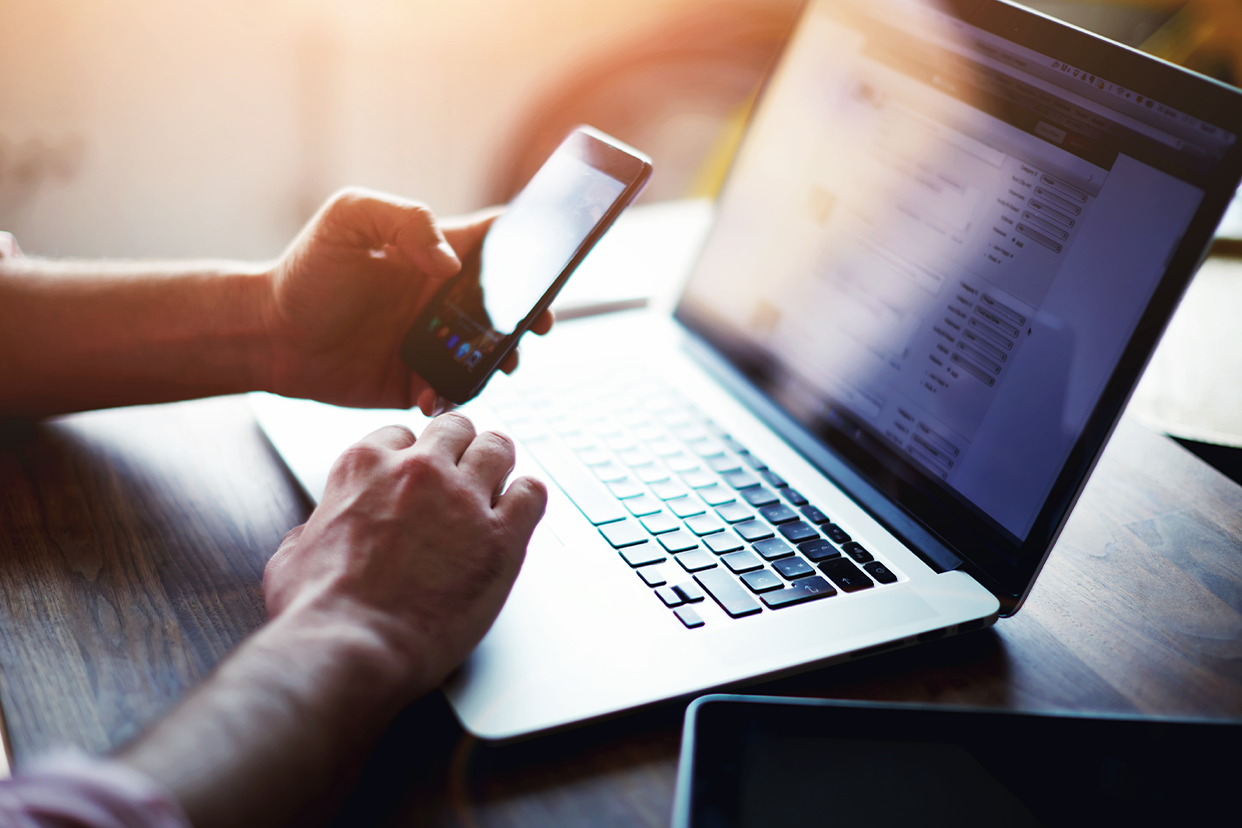 If you wish to transfer a file from your mobile to your laptop or vice versa, you can do so by connecting your mobile to it. Whether you use Android or iOS, a smartphone can be connected to your laptop with a wire or even wirelessly.
After you connect both devices, you can transfer any type of file you want from your mobile to your laptop or vice versa. So, how does this work? Keep reading to know the answer.
<!—H2 title-->
Connecting your Android phone to your Windows laptop
Via USB cable
An Android phone can be connected to a Windows laptop through its charging cable. All you need to do is plug in your charging cable to the USB type A port on your laptop. There will be a pop-up on your screen asking for your permission, you need to click on 'allow' to grant permission. Once you do, you can transfer files, perform backups and even share screens. After you're done, make sure that you safely eject your smartphone from your laptop. Also, ensure you safely eject your smartphone from the computer.
Connecting wirelessly
You can connect your smartphone to your laptop wirelessly via Bluetooth. To do this, you must ensure that Bluetooth is switched-on on both devices. Make your Bluetooth device discoverable and search for nearby devices. Select the device you want to connect it with, and your smartphone and laptop will now be connected. You can transfer files seamlessly between the devices but note that the transfer speed will be comparatively slow.
How to connect your iPhone to your Mac laptop?
Pairing an iPhone and your Mac is quite simple because both these devices are manufactured by Apple. You can simply connect these two through a lightning cable. The phone's folders will be visible in the finder folder. Once it is connected, you can easily transfer files and even perform other tasks like software updates, and backups.
You can also pair an iPhone and a Mac wirelessly through Apple's AirDrop service. AirDrop uses both Wi-Fi and Bluetooth to transfer files between the two devices. To AirDrop any file from your Mac to your iPhone or vice versa, you need to tap on the share icon. A sharing menu will drop down. You need to select the AirDrop option. Make sure that both the devices have their AirDrop turned on and his within range. Tap the device you want to share your file with, and the receiver device will receive a pop-up to accept or decline the file. After accepting, the file will transfer from one device to another.
Connecting your smartphone to your laptop is also simple. All you need is a USB cable or a Bluetooth/AirDrop service. However, if you need to connect your android phone to a Mac or an iPhone to a windows laptop, you will require third-party apps like AirDroid and iTunes.
Disclaimer: This post as well as the layout and design on this website are protected under Indian intellectual property laws, including the Copyright Act, 1957 and the Trade Marks Act, 1999 and is the property of Infiniti Retail Limited (Croma). Using, copying (in full or in part), adapting or altering this post or any other material from Croma's website is expressly prohibited without prior written permission from Croma. For permission to use the content on Croma's website, please connect contactunboxed@croma.com