How to connect an Apple MacBook to an external monitor?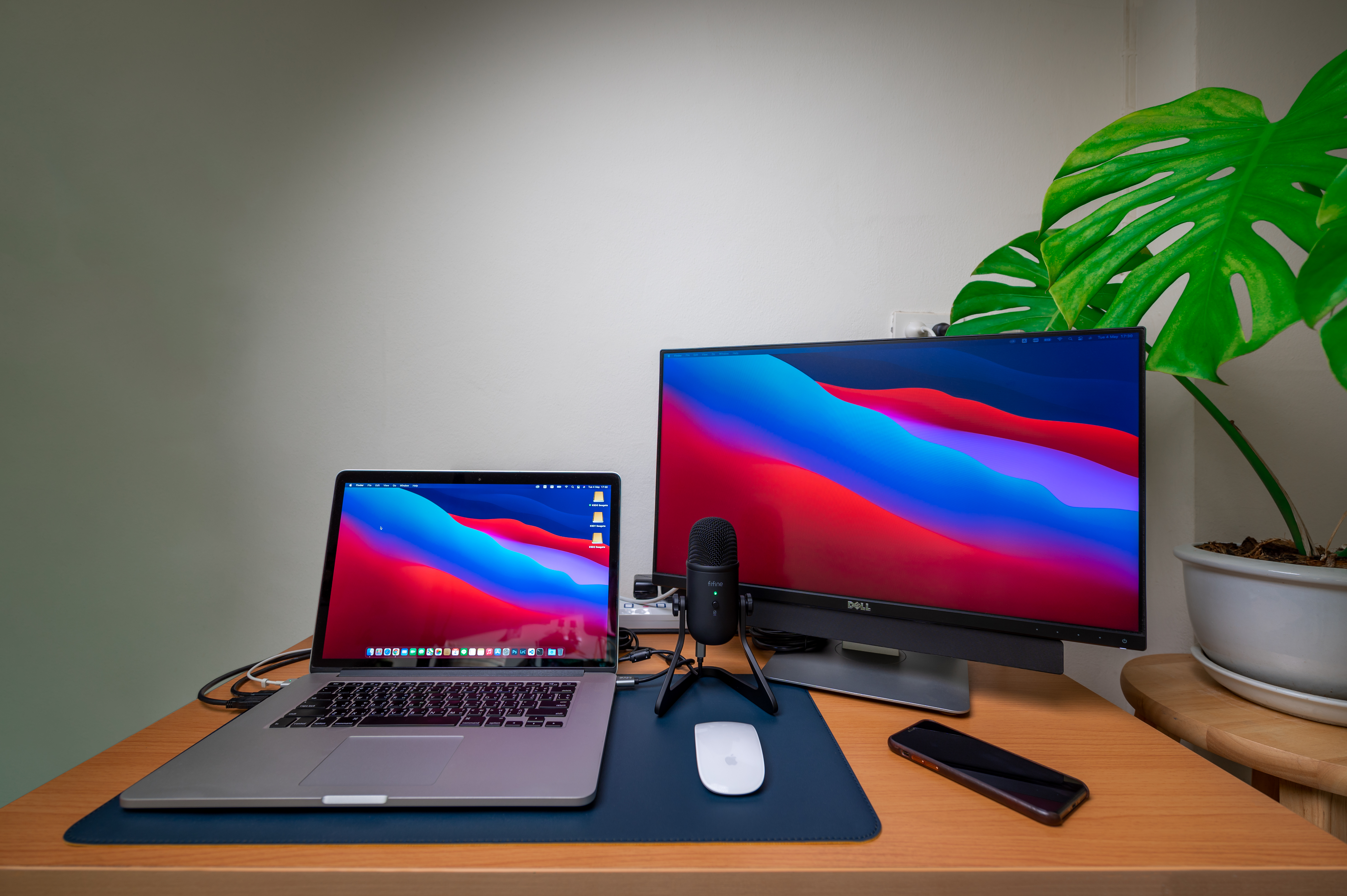 If you use a MacBook, then you'll know it comes with a screen size that can be a tad underwhelming. If you are someone who uses multiple programmes at once, a second monitor may come in handy. This will reduce the amount of time you spend switching between windows and improve workflow. If you're a gamer or a professional designer or photographer, then too you might require another screen.
If you feel like the screen of your MacBook isn't big enough to handle your work, then the good news is you can connect it to a bigger display. You can connect it to multiple screens quite easily. To know how to do this, keep reading.
<!—H2 title-->
How to connect your MacBook to an external monitor?
You can connect multiple displays to your MacBook. First, you must check what external displays will work with your MacBook. To do that, select the Apple logo in the top-left corner of your Mac's menu bar. From the menu, select "About This Mac." In that window, select the "Support" tab at the top.
Next to Mac Resources, select "Specifications." The "Video Support or Graphics" is opened by clicking this and it will give you the information on the number of screens that your MacBook can support.
1. To install a second display, the first thing you need to determine is which Apple adapter and cable you will need to connect the Mac to the monitor.
2. Next, you plug it in.
3. Then go to Displays in System Preferences.
4. Click on the Arrangement tab.
5. Do not click the Mirror Displays checkbox, unless you want the second screen to show the same content as your original screen.
6. Drag the displays into the desired configuration.
7. One of the panels will have a white menu bar at the top. This white bar should be dragged to the screen of your primary monitor.
8. If you want to mirror the display on both monitors then go to System Preferences, click on Monitors, then click on Arrangement and select Mirror Displays on both screens.
9. If you select "Show mirroring choices in the menu bar when available," a status menu will appear in the menu bar, making it simpler to toggle the feature on and off.
If you want to use an Apple TV as your second display, then simply use AirPlay to use the second screen. Using another monitor with your MacBook is wise since it gives you a bigger display to do your work. It makes you more productive and allows you to be as creative as you want on your projects.
Disclaimer: This post as well as the layout and design on this website are protected under Indian intellectual property laws, including the Copyright Act, 1957 and the Trade Marks Act, 1999 and is the property of Infiniti Retail Limited (Croma). Using, copying (in full or in part), adapting or altering this post or any other material from Croma's website is expressly prohibited without prior written permission from Croma. For permission to use the content on Croma's website, please connect contactunboxed@croma.com