How to properly wear a smartwatch or fitness tracker?
It's more than just wrapping it around the wrist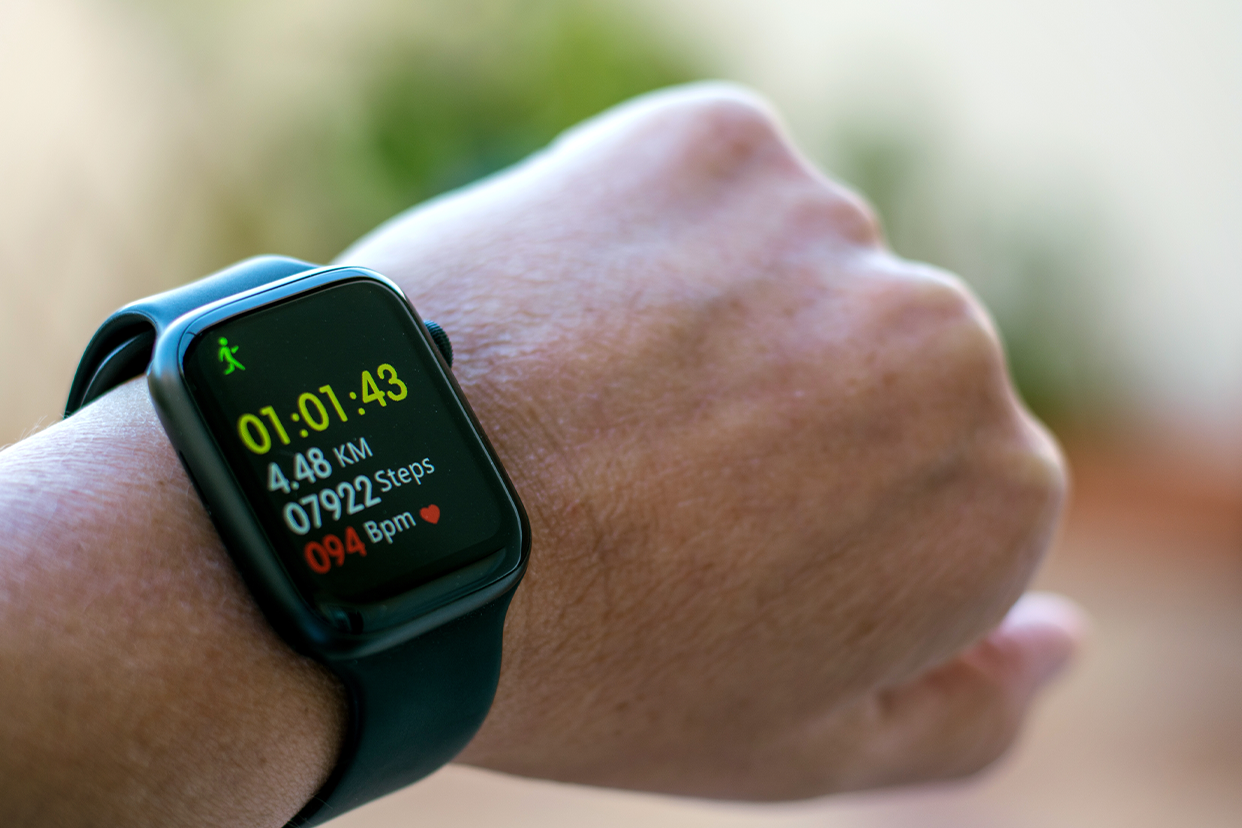 Keeping healthy is not a choice anymore, which is fitness trackers or smartwatches have become such an important part of our lives. These days, you'll seldom see anyone working out without a smart wearable on their wrists. But did you know that there is a particular way of wearing a fitness tracker or smartwatch while working out? Read on to find out.
<!—H2 title-->
How to wear a smartwatch or fitness tracker properly?
Well, the obvious answer is putting the wearable device on your wrist. You also have trackers that are worn around your ankles. But you cannot just use a fitness device from the get-go. You need to install an app on the smartphone, connect it to your watch, and setup your account. You can follow the below guide to setup your smartwatch or fitness tracker.
Charge your wearable devices
Smartwatch and fitness tracker come with an in-built battery. The battery can last for days. There are different charging methods depending on the design of your wearable device. Most trackers come with a USB cord and AC adapter. You can connect the adaptor to power whenever you need it.
Installing fitness tracking apps
Smartphones and fitness trackers connect to your smartphone via Bluetooth. You can find the specific app on Google Play Store, App Store, or the brand's official website. On the app's dashboard, you will see your daily activities, body stats, sleep schedule, and goals. You get to control your smartwatch from the app.
Almost all apps are compatible with Android devices. But for Apple Watch, you will need to install the app on your iPhone.
<!—H2 title-->
Connect your smartwatch to your smartphone
After installing the app, you have to connect the smartwatch or fitness tracker to your smartphone. Follow the steps below.
1. Make sure your phone is near the wearable device.
2. Go to the settings on your phone.
3. Tap on Bluetooth.
4. Turn the Bluetooth On.
5. You will see the list of available devices.
6. Tap on the name of your fitness tracker.
7. When you tap on your fitness tracker, you will be asked for a pin.
8. Check the screen of the fitness tracker. You will see a numeric password.
9. Enter the same password on your phone.
10. Your phone is connected to the smartwatch or fitness tracker.
<!—H2 title-->
What precautions should we take while wearing a smartwatch or fitness tracker?
1. Similar to your phone, you carry a risk of breaking the screen. Place a tempered glass sheet on your fitness tracker screen.
2. Clean your fitness trackers regularly. Your screen will get blurry if dust accumulates on the screen.
3. Use a unique email address and password while signing up.
4. Make sure not to install any third-party apps which are not advised by manufacturers.
These wearable devices are for everyone from folks who are trying to get in shape to the ones who regularly workout. There are fitness trackers made especially for kids as well.
Disclaimer: This post as well as the layout and design on this website are protected under Indian intellectual property laws, including the Copyright Act, 1957 and the Trade Marks Act, 1999 and is the property of Infiniti Retail Limited (Croma). Using, copying (in full or in part), adapting or altering this post or any other material from Croma's website is expressly prohibited without prior written permission from Croma. For permission to use the content on the Croma's website, please connect on contactunboxed@croma.com