How to set up a gimbal?
A complete guide to setting up your gimbal and then just shoot!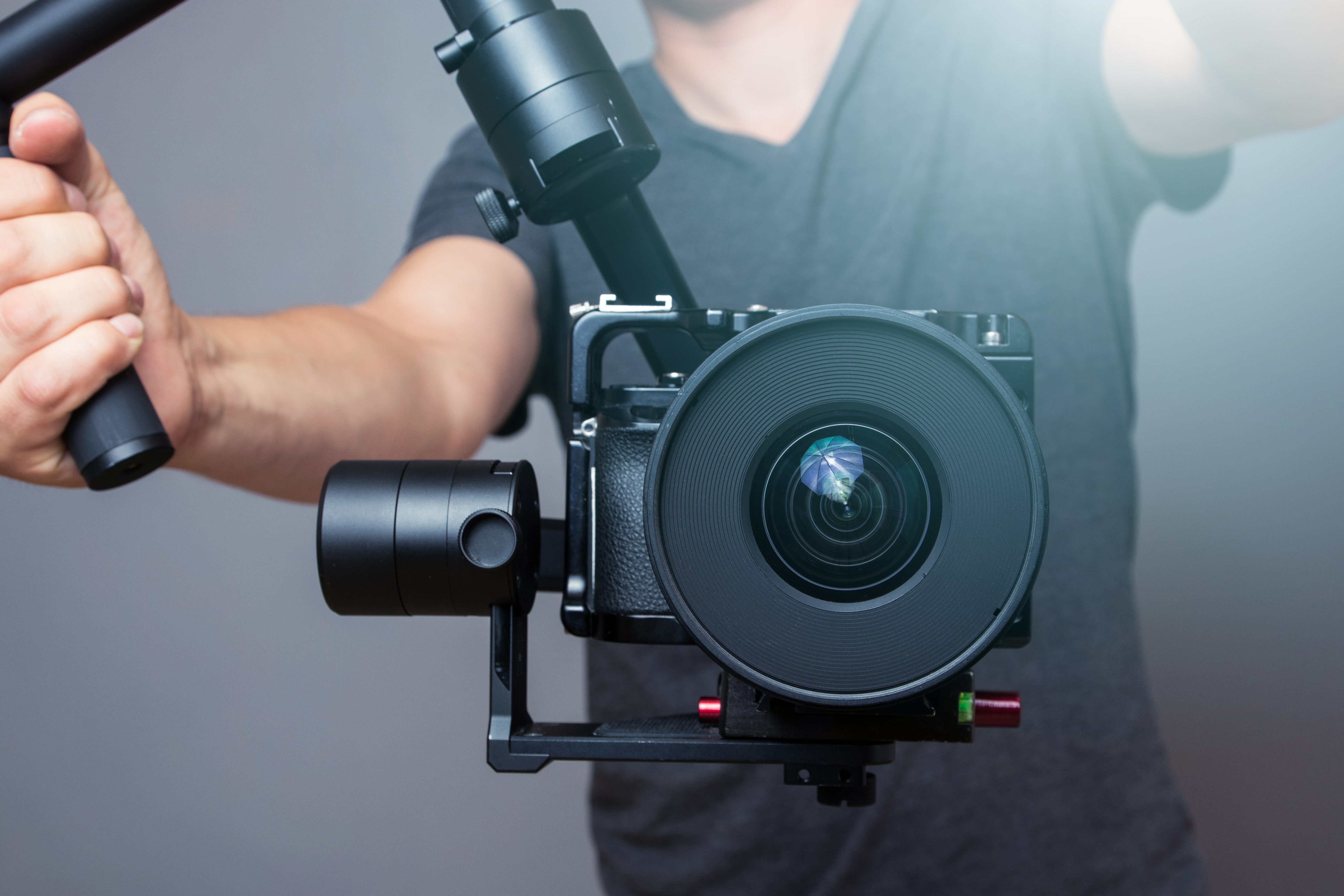 Gimbals have been present in the photography and cinematography industry for a long time now. They have made shooting easier and better and have also provided us with the best shots! Previously, where gimbals were only compatible with digital SLRs, now mobile gimbals and action camera gimbals have also been introduced and their features are just as beneficiary. How should you start out with a gimbal? How can you set it up effectively? Let's know everything in detail.
<!—H2 title-->
How to set up a gimbal?
For getting the best shots out of your gimbal, you need to first know how it works and what is the best way you should set it up. The gimbal is free to move and can also be pivoted so for a variety of shots, you are supposed to set the gimbal differently. An effective gimbal setup is not only meant for the gimbal and the camera but also depends on the way you're moving with the gimbal in your hands.
For vertical motion shots, the main gimbal axis comes forward. Now that doesn't ensure that you're all set to shoot! First you should check the position that you want as the first scene in your recording and then bend yourself to that level. Only bending the gimbal will not help in having the same level and the same effect as when you put in some extra effort and have some wonderful shots from it.
Clearly, an effective gimbal set-up will be the one where your camera is tightly secured in the gimbal and the gimbal is rightly placed in your hands along with your steady and smooth movements while recording.
<!—H2 title-->
How can you manage a proper gimbal set-up
From mounting the camera or a smartphone on the gimbal to effectively using it for your photography, proper setting up of the gimbal is a must!
Varying in sizes and features, different types of gimbals have different setups and spaces for camera or a smartphone but most of the triple axis stabilised gimbals follow the same steps for attaching the camera. Remove or lower down the clip on the gimbal and mount your camera on top of it. Many top notch gimbals have a top camera plate so as to keep the camera steady.
In case of smartphone gimbals, make sure that the clip is tightly around the body of your smartphone and it is not loosely attached.
After rightly balancing your camera on the main axis, now you can proceed to unlock the second axis that is the tilt axis. It will take a few minutes to open up and get balanced. After the gimbal sets itself, now you can move ahead by placing the gimbal in front of the location you're targeting. Here comes the moment when you can unlock the last axis. It can be a tedious task as you have to hold the gimbal and the camera too so that its placement is not hampered. Spending just few more minutes when the third axis is getting settled, your gimbal is properly fit to use!
<!—H2 title-->
Things you should avoid while setting up
Before starting out with using a gimbal for recording, here are some takeaways to help you reduce mistaken shots and use your gimbal in a better manner-
~ Do not put too much weight on the gimbal. If your gimbal is handheld and meant for camera phones, you shouldn't be using it with mirrorless cameras.
~ Make sure you're not completely depending on the gimbal. You need to maintain your own level too with the surroundings you're targeting to shoot. While recording top and relatively higher locations, stretching the gimbal too much will make it less effective and also risky.
~ Handheld gimbals should be treated with more care. In any case you find their grip loosing, go to the nearest stores or contact the customer care of the company and get it repaired.
~ For two-handed gimbals meant for professional cinematography, first check how much pressure the gimbal can bear. Avoid putting too much pressure just because the gimbal is strong and high-tech.
Disclaimer: This post as well as the layout and design on this website are protected under Indian intellectual property laws, including the Copyright Act, 1957 and the Trade Marks Act, 1999 and is the property of Infiniti Retail Limited (Croma). Using, copying (in full or in part), adapting or altering this post or any other material from Croma's website is expressly prohibited without prior written permission from Croma. For permission to use the content on Croma's website, please connect contactunboxed@croma.com