How to transfer WhatsApp chats from Android to iOS?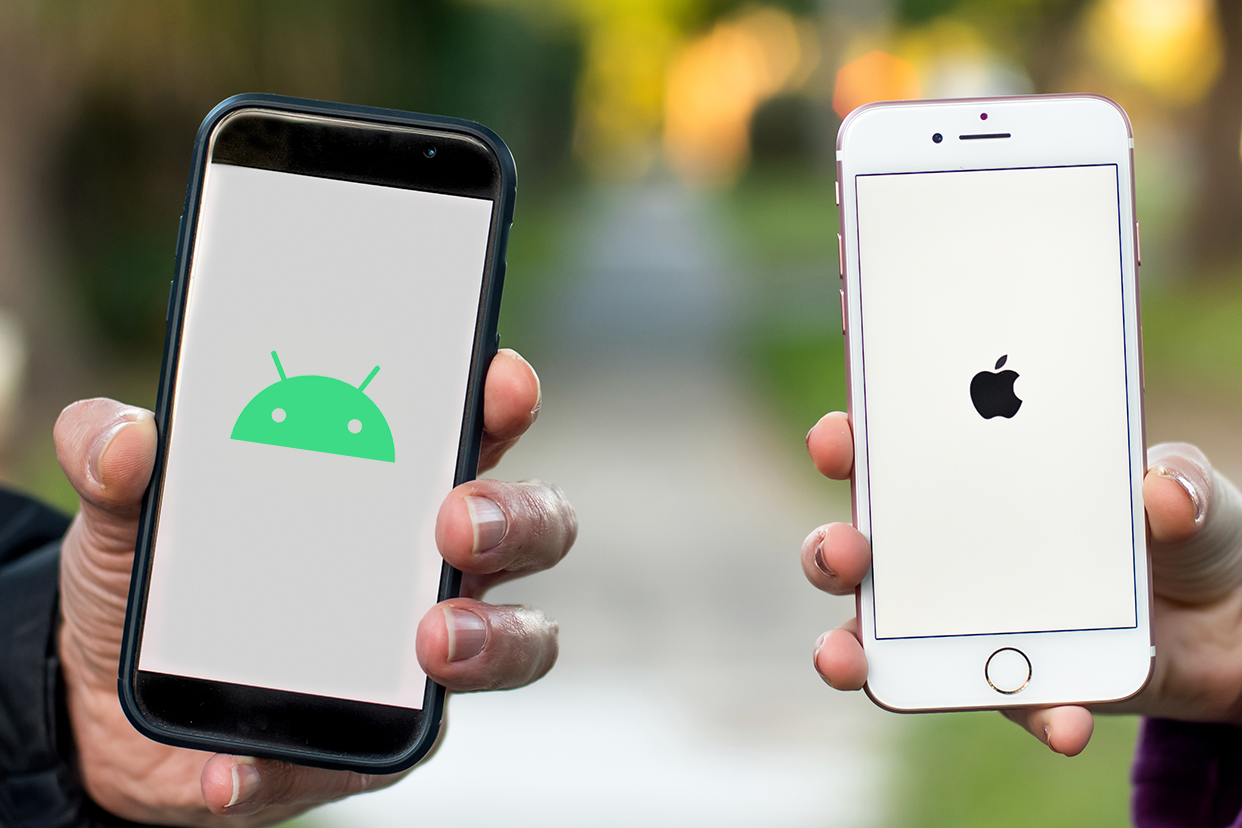 Most of us use our phones for more than just calling. Texting or chatting with friends and family using apps like WhatsApp has become almost second nature for us. It is little wonder then users have been wary about switching from Android phones to iPhones from fear of losing their WhatsApp chats. Until now that is.
While there are multiple apps and services that claim to offer a seamless transfer of chats, none of them works reliably all the time. The best option then is the official way suggested by WhatsApp and Apple. It's an app called 'Move To iOS'. Read to find out more about the app, and how to use it.
<!—H2 title-->
Prerequisites for transferring WhatsApp chats
1. Install the latest version of the Move To iOS app by Apple on your Android device. You will find it on the Google Play Store, and it is free to use.
2. Make sure the Android version on your current phone is Android 5 (Lollipop) or above.
3. Also make sure that the iPhone you plan to switch to is running iOS 15.5 or newer. In other words, this process won't work on an iPhone 6 or older.
4. Next is to ensure that you have the latest version of WhatsApp installed on your Android device.
5. One of the most crucial things to know is that you can only do it while setting up your iPhone for the first time/factory new. If you have already set up your iPhone and are using it currently then you can't do it. There is however a workaround to it. You can factory reset your iPhone and set it up again and, in this way, you can transfer your WhatsApp data. You need to be careful while performing a factory reset though, as any data which you didn't back up will be deleted.
<!—H2 title-->
How to transfer WhatsApp chats from Android to iOS
1. When setting up your iPhone, after selecting language and region, a screen called Apps & Data will appear. Simply select the "Move Data from Android" option and hit continue. It will give you a single-use code.
2. Open the Move To iOS app on your Android device and enter the above code.
3. Both devices will get connected and on your Android device, you will see a "Transfer Data" screen. Select the WhatsApp option and click Start.
4. Depending on the size of your backup data, it may take a while.
5. It will first encrypt the data and then transfer it to your iPhone.
6. Once done, simply click on "Continue Setting up iPhone" and follow the prompt screen.
7. Once you are done setting up your iPhone, an icon for WhatsApp will be there.
8. Tap on it and simply download the WhatsApp app from the Apple App Store.
<!—H2 title-->
Some other things to keep in mind
1. You need to use your old phone number on your iPhone to transfer and restore the data.
2. Make sure your iPhone and your Android device are connected to the same Wi-Fi network or your Android phone is connected to the hotspot of the iPhone on which you are trying to transfer the chats/data.
3. WhatsApp recommends you connect both devices to a power source while doing this as it can be a lengthy process depending on your data transfer size. This is to prevent the phones from running out of battery and interrupting the process.
4. WhatsApp calls log and payment history data won't get transferred. Data that will get transferred includes account information, profile photo, individual chats, group chats, chat history, media (photos and videos), and settings.
5. One interesting trivia is that you will be logged out of your Android device, but the data won't be deleted.
Now you can transfer your chats and media without any fear of losing your precious WhatsApp backups while switching from an Android to an iPhone.
Disclaimer: This post as well as the layout and design on this website are protected under Indian intellectual property laws, including the Copyright Act, 1957 and the Trade Marks Act, 1999 and is the property of Infiniti Retail Limited (Croma). Using, copying (in full or in part), adapting or altering this post or any other material from Croma's website is expressly prohibited without prior written permission from Croma. For permission to use the content on the Croma's website, please connect on contactunboxed@croma.com