How to wash clothes in a washing machine?
A step-by-step guide to washing clothes in washing machines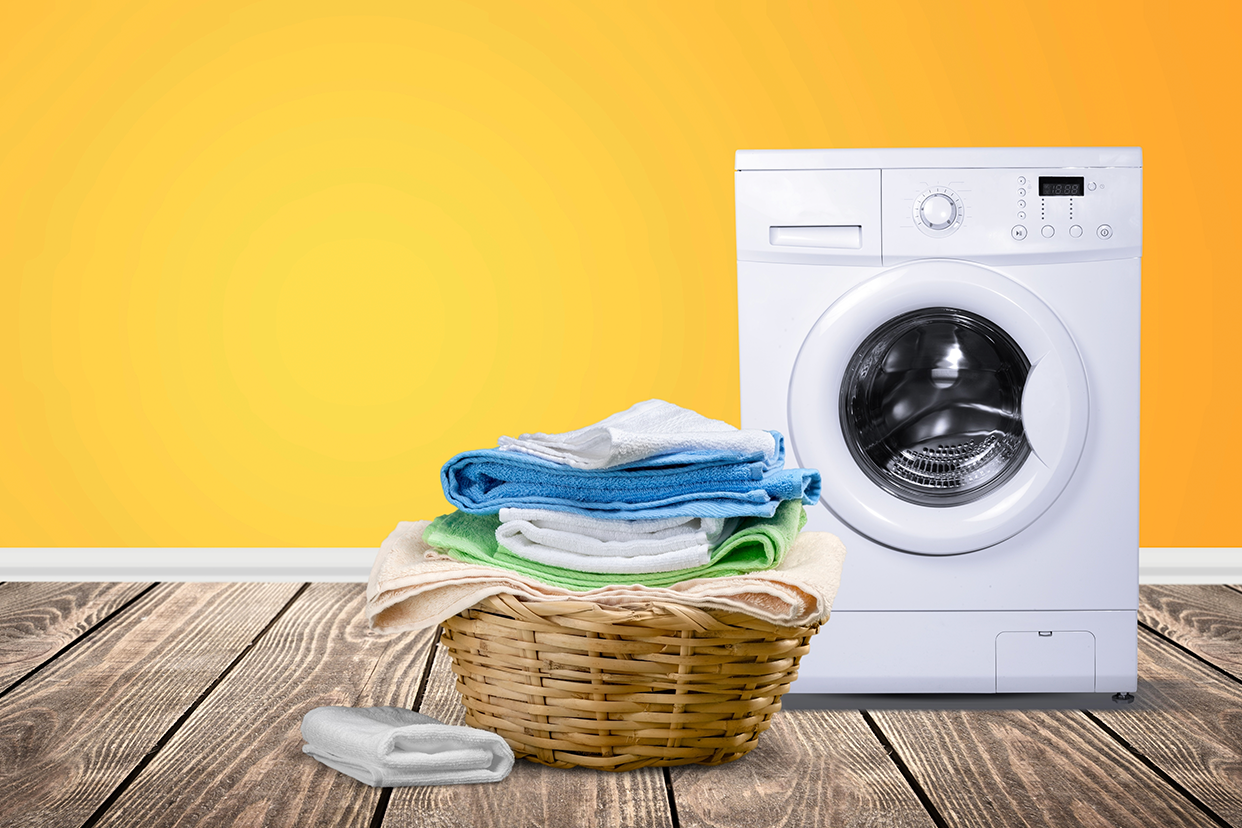 When it comes to washing clothes in a washing machine, working smart is crucial if cleaning and organising are on your perpetual household to-do list. Although the way a washing machines may seem like magic – you put your dirty laundry in, and out comes clean, fresh clothes – they are just very convenient household appliances that are easy to use. Understanding how to use your laundry machine correctly is essential to maintaining your clothes' life and care. Even though operating one can seem tricky at first, with all those buttons and icons, you can master the art in no time. Listed below are the simple steps to wash your clothes in a washing machine.
<!—H2 title-->
Step 1: Separate your clothes
White or light clothes should not be washed with colourful clothes, so it is important to stack clothes based on colour and fabric. Some brands provide wash care with their clothes, make sure you read them and wash accordingly.
<!—H2 title-->
Step 2: Choose washing cycle
Choosing the right washing cycle is important to care for your clothes. Some delicate clothes might need just a few a cycle in the delicate mode and washing them in full cycle with hot water setting might damage the clothes. You should refer to the fabric care label of your garment when selecting the washing cycle. As a result, you will be able to keep your clothes clean while also protecting them.
<!—H2 title-->
Step 3: Set water temperature
Your laundry can be greatly improved when you use the right water setting in your washer. For instance, hot water kills and sanitises germs more efficiently, but in some cases, it can shrink clothes, fade fabrics, set certain stains, and use more energy. Towels, bedding, sturdy fabrics, kitchen towel, and extremely dirty items can be washed using hot water. Warm water should be used for moderately dirty loads, dark colours, and the permanent-press cycle. Also, when washing delicate items or clothes that have dyes that might bleed, use cold water on the delicate cycle. The gentlest way to wash your clothes is with cold water, which uses less energy and saves you money.
<!—H2 title-->
Step 4: Add detergent and fabric softener
It is important to read your washing machine's manual before adding detergent and fabric softener. According to the type of washing machine and load size, the amount of detergent needed varies. So, look at the detergent box and the washing machine's label to find out how much you should use. Using too much detergent could affect your clothes as well as your machine.
<!—H2 title-->
Step 5: Put in the clothes
Put your clothes in the washer. But keep in mind that overloading the machine may lead to your clothes not being properly washed. Additionally, incorrect amounts can lead to operational problems and damage to the machine.
Small loads: ⅓ of the drum
Medium loads: ½ of the drum
Large loads: ¾ of the drum
<!—H2 title-->
Step 6: Turn on the washing machine
Close the lid of the washing machine, either the top load or the front load, and press the Start button. Some washing machines have a feature of indicating if the door is closed properly or not. To avoid accidents, always check before starting!
<!—H2 title-->
Step 7: Take out the clothes, clean the washing machine
After the operation of the washing machine is done, open the door to let it air out so that mould and mildew cannot grow. You should clean your washing machine regularly with a washing machine cleaner like vinegar and baking soda, after all, if it's not clean, it won't do its job efficiently.
<!—H2 title-->
Washing machine mistakes to avoid
You should avoid making some common mistakes when doing laundry, in addition to overloading your machine and using too much detergent.
Check pockets: Be careful not to leave anything in the pockets. You should check the pockets for things like tissues, wallets, cash, or coins before you put them in the washer. Washing machines and clothes can be damaged by these things.
Find fabric softener dispenser: Do not directly put fabric softener into your laundry as it could stain them. Find the correct compartment in the detergent drawer for the softener – usually marked with a flower.
Immediately take out washed clothes: Wet clothes shouldn't be left in the drum for too long. The moisture from wet clothes could cause mould to grow in the drum. As soon as the rinse cycle is complete, remove the clothes from the washer.
Do not fix washing machine yourself: Do not try to fix a broken or damaged washing machine yourself. Your washing machine manual may help you solve small problems, such as a blocked water pipe or dirty drum. The more serious problems should always be directed to a professional, especially those related to plumbing or electricity.
Following the washing steps properly and cleaning the machine regularly helps add life to your machine. Your washing machine will be less likely to damage when you operate them carefully. For more useful manuals or guides related to electronics products, you can visit croma.com.
Disclaimer: This post as well as the layout and design on this website are protected under Indian intellectual property laws, including the Copyright Act, 1957 and the Trade Marks Act, 1999 and is the property of Infiniti Retail Limited (Croma). Using, copying (in full or in part), adapting or altering this post or any other material from Croma's website is expressly prohibited without prior written permission from Croma. For permission to use the content on the Croma's website, please connect on contactunboxed@croma.com