How to wash different types of stains
Here's how you can remove all different stains from your favourite clothes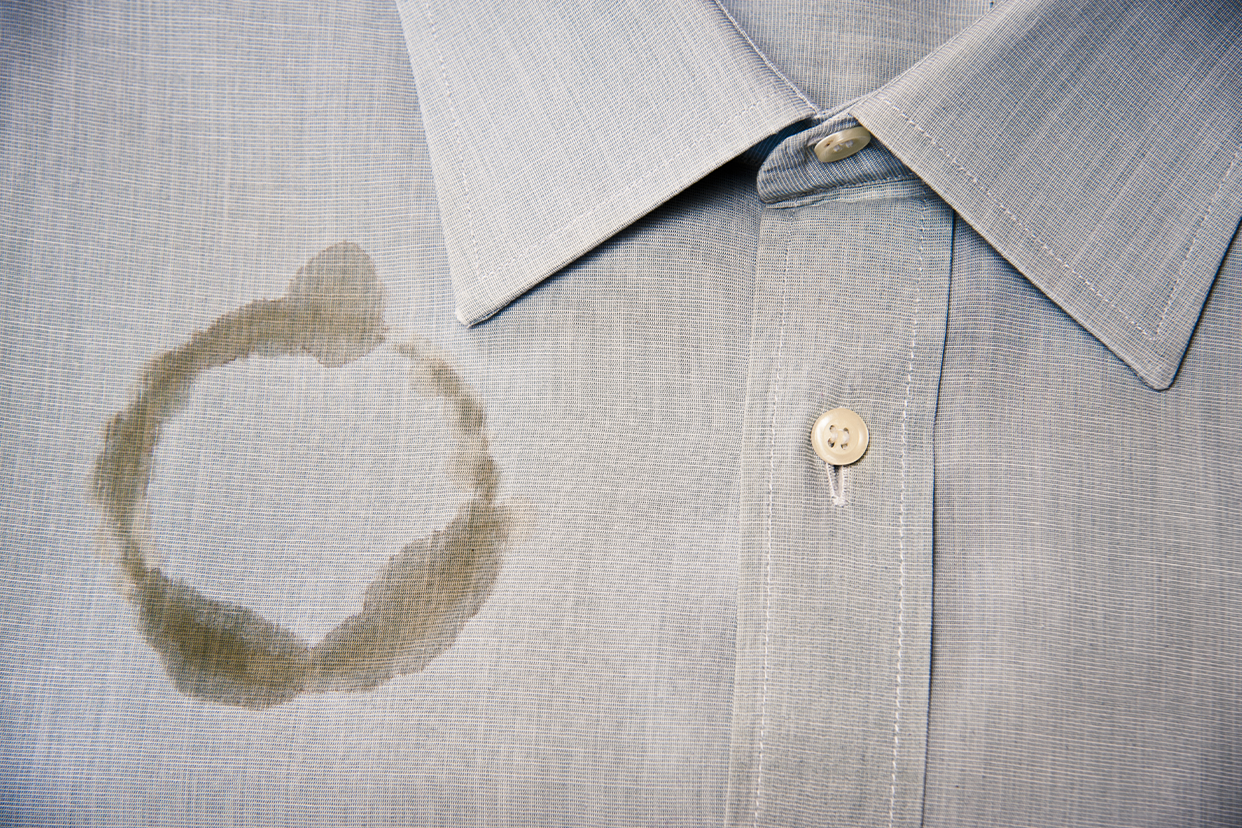 Stains are an unavoidable part of life. Whether it's chocolate on your shirt, grass stains on your sportswear, or red wine spilt on the carpet – stains can be a hassle to clean. But with the right approach and materials, they can be removed quickly and safely.
In this guide, we tell you how to remove different types of stains from fabric, carpets and other surfaces. Check out the guide below for effective tips on how to get rid of even the toughest stains around your home.
When you're dealing with an ink stain, the worst thing you could do is rub it in. Instead, try using rubbing alcohol. Lightly dab some rubbing alcohol onto a cotton ball and gently blot the ink stain until it starts to fade. Don't scrub or put too much pressure on the spot — you don't want to spread the stain further.
Afterwards, rinse the area with water and some mild detergent or dishwashing liquid. If this doesn't get rid of the stain completely, try re-applying the rubbing alcohol or adding a bit of hydrogen peroxide onto a damp cloth and dabbing at it gently — but be careful not to use excessive amounts, as too much peroxide can bleach the fabric.
Oil stains can be some of the trickiest to remove from garments. Usually, oil-based products such as makeup, cooking oils, and beauty products are to blame for oily marks on clothes. However, with a few simple steps and some specialised cleaning products, you will be able to successfully remove an oil stain from fabric.
First, scrape away any excess residue or solids from the fabric. Then blot the stained area with a paper towel to absorb as much oil as possible before treating it. Apply a cleaning product or stain remover specifically designed for tackling oil-based stains onto the fabric. Alternatively, you can also use liquid dishwashing detergent or a spot treatment like baking soda and vinegar mixed in equal parts.
Allow the solution to work its magic into the fabric for at least 30 minutes before rinsing thoroughly with cold water and gently scrubbing with a toothbrush if necessary to further break up the stain particles.
Have you ever had a bloody nose, cut your finger, or had some other accident in the kitchen that left a nasty blood stain on your clothes? Don't worry, there's an easy way to remove it with the help of some household items.
Blot up as much of the stain as possible with a clean cloth. Mix one tablespoon of liquid dish soap with two cups of cold water in a bowl. Dip a clean cloth into the solution and gently blot the stain. Continue blotting until most of the stain has been removed, then rinse with cold water and repeat if necessary. Once the stain has been removed, launder as usual according to fabric care instructions.
Removing dirt and mud stains
Nothing ruins clothing quite like dirt and mud stains and if you have kids, you know how much of a pain these can be. However, there's an easy way to remove them without compromising your fabric. The key is to treat the stain as soon as possible before it sets in. Start by removing any excess dirt or mud, using a spoon or spatula. Apply a pre-treatment stain remover specifically designed for this purpose, following the instructions on the bottle.
Soak the stained area for 10-30 minutes – longer for tougher stains – in a mixture of warm water and laundry detergent with some vinegar added for extra cleaning power. This will help break down the stain molecules so they can be easily removed in the washing machine. Wash your garment on a normal cycle and let it air dry; avoid putting it in the dryer as this will cause heat-activated stains to become set in the fabric permanently.
Food stains are common and pesky but can be removed with a few simple steps. First and foremost, it's important to act quickly once the stain occurs. The longer it sits, the harder it will be to remove. For any food stain, it's best to begin by blotting away as much of the substance as possible with a cloth or paper towel.
Next, begin scrubbing the stained area with gentle soap and lukewarm water. Depending on how set in the stain is, you may need to repeat this step several times and use a brush for tougher stains. Make sure that the cloth or paper towel you're using remains dry - if you find it becoming too saturated, switch out for another one or use a different part of your cloth or paper towel that is dry.
For tougher stains like coffee or wine, you may need to use some more specialised products such as enzyme cleaners or laundry detergent designed for stain removal.
Turmeric is a common ingredient found in many dishes, but unfortunately, it can leave behind a challenging stain on clothes and fabric if spilt. Removing turmeric from fabric can be tricky, as its intense colouring can easily attach to fabric fibres and prove difficult to lift out. You need to blot the stain with a dry cloth to remove as much of the turmeric as possible.
Mix a solution of detergent and warm water, then soak the stained area for 30 minutes. Rinse out the detergent solution with cold water and blot the area again until it is almost dry. Finally, use a spray-on enzyme cleaner and let it sit for 10-15 minutes before laundering as usual.
Disclaimer: This post as well as the layout and design on this website are protected under Indian intellectual property laws, including the Copyright Act, 1957 and the Trade Marks Act, 1999 and is the property of Infiniti Retail Limited (Croma). Using, copying (in full or in part), adapting or altering this post or any other material from Croma's website is expressly prohibited without prior written permission from Croma. For permission to use the content on the Croma's website, please connect on contactunboxed@croma.com