Diwali 2022: Here's how you can keep your Smartphones and Laptops clean this year
That's right, no more procrastinating.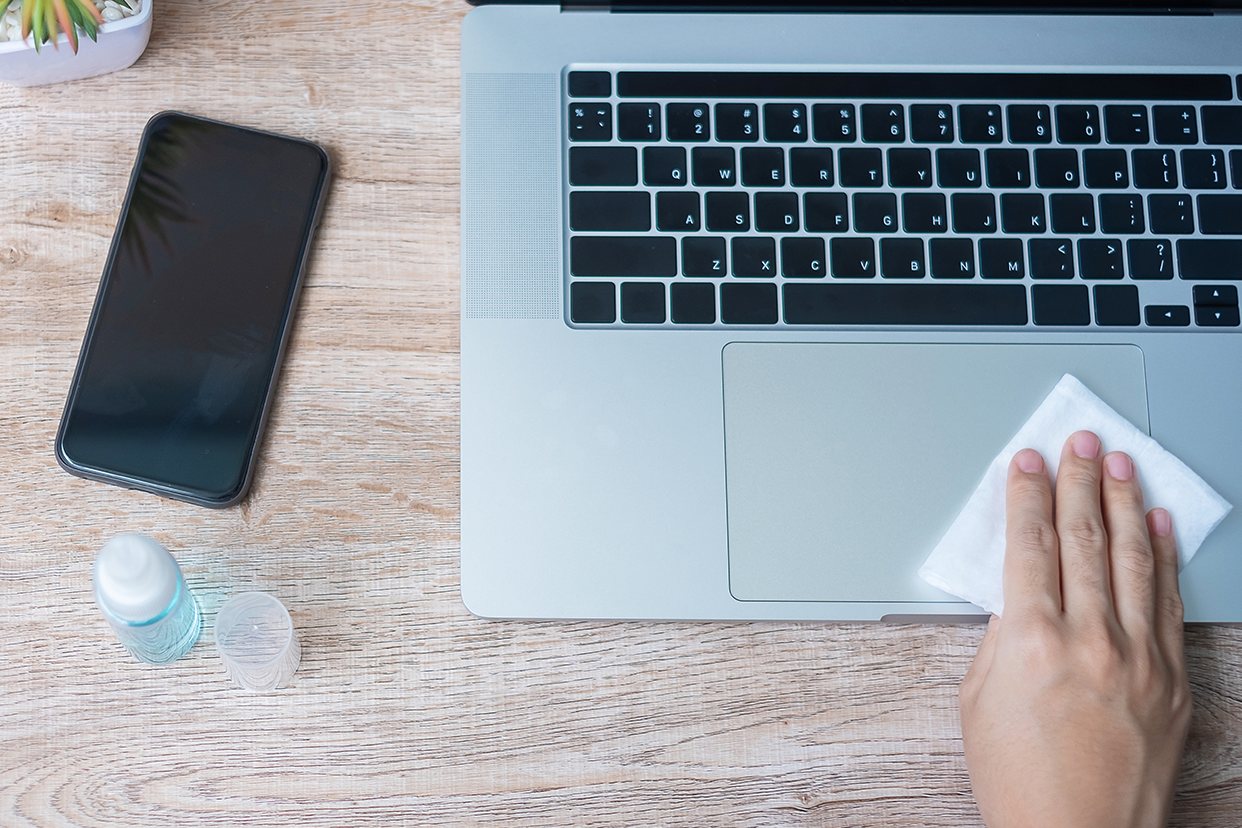 If you've been involved in endless cleaning this week, know that you're not alone. After all, the age-old tradition calls for us to dust every corner if we know Diwali is around one. But if you've spent a lot of time sweeping the dust off your counters and washing those sheets, it might also be a good idea to get your gadgets squeaky clean as well.
And while the question of where to begin seems daunting, we have a few ways to get started without feeling lost. Read on to find out what they are:
<!—H2 title-->
Cleaning your devices internally
It isn't long before you bring home your shiny new gadget that it begins deteriorating. And a lot of this begins with the clutter within your device. Whether a smartphone or a laptop, we tend to store all sorts of files which eventually slows it down. If you're dealing with one such device, here's what you need to do:
<!—H2 title-->
Tips to free-up space in your smartphones:
1. Clear cache for your individual apps: Although apps require temporary files to function, it is crucial to clear your cache every now and then to eliminate hundreds of wasteful files stored within your phone.
2. Remove apps you no longer need: Whether you're using an iOS or Android phone, this is perhaps the quickest way to ensure your device is up and running again. Sieve through your apps to see the ones you no longer need and uninstall them to free up memory for yourself.
3. Manage your downloads: We tend to download pictures, videos and music mindlessly, but how many times do we go back and revisit them? Clearing up your downloads can boost your phone's memory without a hassle.
4. Have a memory-cleaning app: Download a dedicated memory-cleaning app that combs through your smartphone to clear redundant or unused files and hidden cache in your smartphone.
5. Delete large files first: If you tend to store heavy-duty videos and photos, it is best to move them to the cloud storage or on an external memory card, as they end up taking up a lot of space on your phone.
<!—H2 title-->
Tips to free-up space in your laptops:
1. Uninstall unnecessary programs: Just like your smartphone, your laptop also requires you to single out programs that you no longer use. Exercise control over your storage by removing unused applications from your laptop's memory.
2. Clean your desktop: Desktop clutter can contribute to an overloaded operating memory. It is best to organise files and practice every week to ensure your laptop doesn't slow down as a result.
3. Delete monster files and applications: More often than not, laptops efficiently store all sorts of data that can consume storage almost effortlessly. Sort your folders to find your heaviest files and do away with the ones you no longer use.
4. Use the disk clean-up tool: If you use Windows , you're probably familiar with the disk clean-up tool that provides a one-click solution to free up your memory. Those who use Apple can similarly check disk utility for a similar insight into your system's memory.
5. Save to cloud: When in doubt, save to the cloud! You can't possibly save all your files locally. If you don't have an option of deleting your old ones, it is best to upload them to cloud storage to free up some memory within your laptop.
<!—H2 title-->
Cleaning your devices externally
Our devices tend to touch surfaces more often than our hands. This leads them to accumulate all sorts of dust, grime and bacteria during the course of it. To keep them (and yourself!) running for several years, disinfecting them from time to time is of utmost importance. However, unlike a popular meme, we can't simply dunk our devices in a pile of soap water. This is why here are a few steps you should follow to keep them good as new:
<!—H2 title-->
Tips to keep your phone and laptops clean:
1. Wipe away the fingertips: Unfortunately, most phones or laptops are prone to fingerprints. But fortunately enough, they can be wiped away using a microfibre cloth and distilled water. Using cotton swabs to clean the crevices will also do the trick.
2. Keep the screen protected: Let's face it, no one likes to live dangerously. This is also why we tend to use screen guards to keep the display free of any damage. However, it is crucial to wipe your screen from time to time with a concentrated isopropyl alcohol spray. Make sure not to spray the solution directly onto the screen and to use it with a microfibre cloth.
3. Use a dust blower: A dust blower can help you eliminate dust particles from areas out of your reach. This device is particularly for cleaning under your keyboard, where dust tends to accumulate over time.
4. Use a toothbrush: Yes, you read right! A toothbrush is an excellent tool to help you clean your device's speakers. However, it is best to use a soft-bristled toothbrush to ensure there is no damage done to your device.
5. Disinfecting wipes: For any other stain on the surface of your gadgets, you can use a disinfecting wipe to get rid of it effectively.
And just like that, it doesn't take much for you to get your laptops or mobile phones back to their mint condition. However, you can always opt for hassle-free servicing at Croma, which gives you a host of after-sale plans you can choose from.
Disclaimer: This post as well as the layout and design on this website are protected under Indian intellectual property laws, including the Copyright Act, 1957 and the Trade Marks Act, 1999 and is the property of Infiniti Retail Limited (Croma). Using, copying (in full or in part), adapting or altering this post or any other material from Croma's website is expressly prohibited without prior written permission from Croma. For permission to use the content on the Croma's website, please connect on contactunboxed@croma.com