Is it okay to unplug your fridge when not in use?
In the hopes of saving energy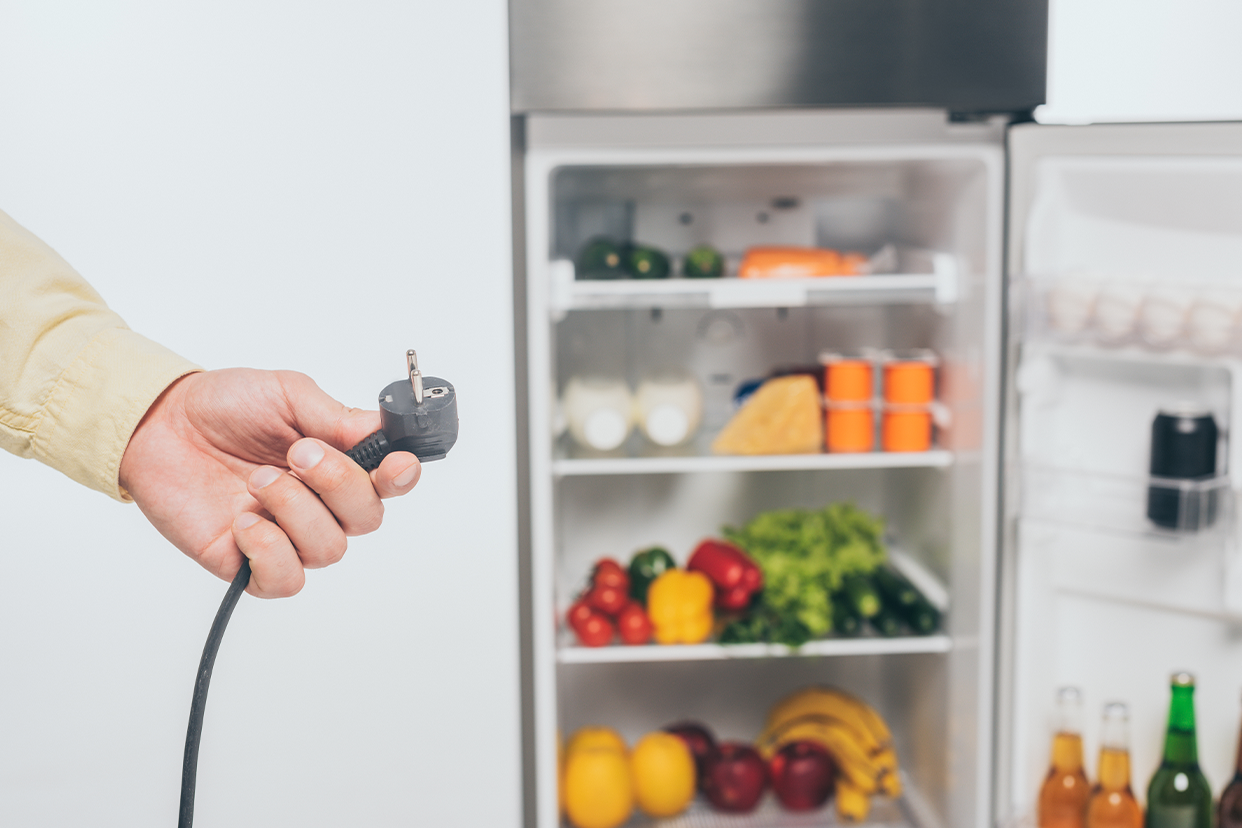 Refrigerators keep our food safe and healthy for consumption, and for that they run 24x7. Running all the time also means it is consuming power all the time. Some may think that unplugging their refrigerators at night may be a wise idea, but is it truly? Let us take a look.
<!—H2 title-->
Is it safe to unplug the refrigerator?
The answer is no. The temperature of a refrigerator needs to be maintained at a certain level, and if you unplug it, the temperature inside drastically changes leading to many problems. Even when not in use at night, it is best left plugged in to preserve the quality of the food stored inside.
<!—H2 title-->
Energy saving tips for your fridge
If you do however want to save energy while using the refrigerator, here are a few helpful tips.
1. Switch to inverter compressor
Standard compressors often use higher energy to work. Inverter compressors, on the other hand, vary their speeds based on the usage and hence are more energy efficient.
2. Keep the doors sealed properly
If the doors of the refrigerator are not properly sealed, it will lead to unwanted heat of the surroundings entering the refrigerator. The fridge will then use higher power to maintain the cooling.
3. Keep the fridge away from heat sources
Your refrigerator shouldnt be exposed to direct sunlight. One must avoid keeping refrigerators near active sources of heat like microwaves or stoves. It unnecessarily affects the outside temperature of the fridge and hence the refrigerator may use more power.
Disclaimer: This post as well as the layout and design on this website are protected under Indian intellectual property laws, including the Copyright Act, 1957 and the Trade Marks Act, 1999 and is the property of Infiniti Retail Limited (Croma). Using, copying (in full or in part), adapting or altering this post or any other material from Croma's website is expressly prohibited without prior written permission from Croma. For permission to use the content on the Croma's website, please connect on contactunboxed@croma.com