Memix: All you need to know about the app that turns text into memes
Creating a meme for yourself is no longer a hassle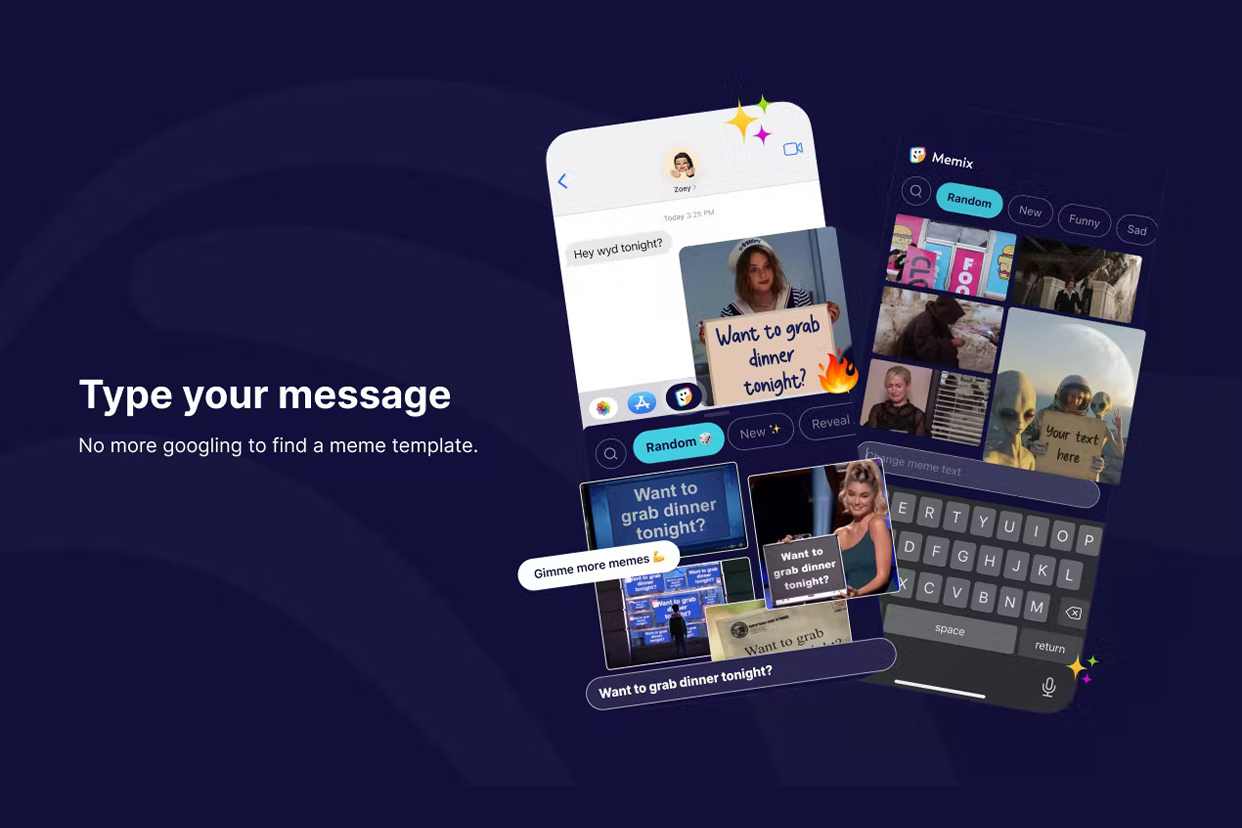 Texting has transcended beyond emojis to GIFs, memes and stickers — and while no one's really complaining, there's always the uncomfortable wait time before you find something best suited for your conversation. And, let's face it, if we could only communicate using memes, we would! But what if we told you that you could create memes with text and don't have to scramble at the last minute to find yourself the right one? Whether you call it a communication revolution or a step into the future, here's what you need to know about this new app called Memix.
How to install Memix?
Memix is available for iOS and Android devices, and you can find it online on the respective App Store or Google Play Store. All you need to do is install it on your smartphone or tablet, and it will seamlessly integrate into your instant messaging apps. Whether you're using WhatsApp, Discord, Facebook, iMessage, or Instagram, you can then send memes during your conversation without scouring online.
Also read: AI apps story
How does the Memix app work, really?
At its core, Memix is a meme text generator that lets you deliver your quirky comebacks in style. If your conversation calls for a meme, simply paste the text of your choice into the app, and it will turn up with a host of memes that you can use while texting. Apart from that, the app also lets you skim through a bank of existing templates or pick and choose a 'randomised' meme for other times.
According to the CEO, Abraham Shafi, "Memes are units of culture shared amongst friends and communities. They are now a universal language and anyone can now be fluent at them." He also adds how earlier it required users to hunt down a template or hit up a 'meme-genius', deeming it as 'too much work' for an average person.
So, the next time you're unsure of how to keep the conversation engaging, you know you don't have to worry about spending too much time searching for memes.
Disclaimer: This post as well as the layout and design on this website are protected under Indian intellectual property laws, including the Copyright Act, 1957 and the Trade Marks Act, 1999 and is the property of Infiniti Retail Limited (Croma). Using, copying (in full or in part), adapting or altering this post or any other material from Croma's website is expressly prohibited without prior written permission from Croma. For permission to use the content on the Croma's website, please connect on contactunboxed@croma.com