Must have apps for your new iPhone 
These apps will make you the iPhone power user.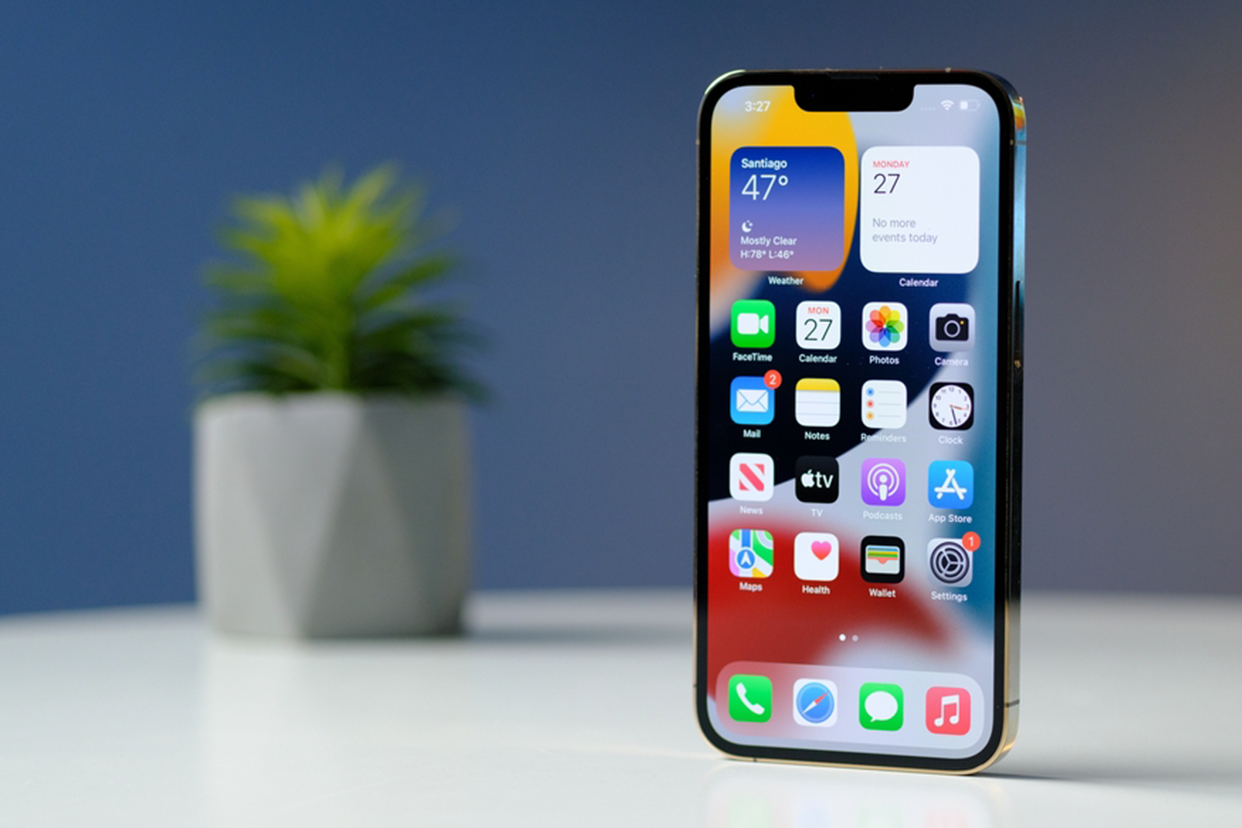 Apple's App Store hosts nearly 2 million apps. With so many options available, we tend to get confused about which is a must-have app. We have listed a few must-have apps for your new iPhone below that will enrich your user experience. 
<!—H2 title-->
1Password: Password keeper for iPhone  
If this is your first iPhone, you'll immediately realize how many various applications and websites require different passwords. These passwords, as well as credit card details, profile information, and a tonne more, are all stored for you by 1Password. The best thing is that there will only be one password that you need to remember to log in. Even better, you can log in using a fingerprint or face scan if your iPhone has Touch ID or Face ID. 
<!—H2 title-->
Evernote: The note-taking app 
Easily organise everything, from task lists to meeting notes. Using Evernote, you can quickly take notes, bookmark websites, and keep track of projects. The subscription edition allows you to organise notes, make reminders, and sync information across different devices whereas the free version just offers the most fundamental functions. It has a simple user interface that is easy to understand. You can also integrate Evernote with Outlook and your Google drive, which enhances your experience. 
<!—H2 title-->
DigiLocker: Secured home for important documents 
The Indian government's flagship effort, Digital India, includes DigiLocker as one of its core initiatives. DigiLocker provides a cloud account to a user that holds an Aadhar card. Legal documents from the original issuers of these credentials, including driving licenses, car registrations, academic mark sheets, and more, are available in digital format through this cloud account. In this application, the account holder will get 1GB of cloud storage to upload any kind of scanned copy of a legal document. 
<!—H2 title-->
Inshorts: Stay updated in 60 words 
A news app called Inshorts compiles the most recent and important stories from a variety of national and international sources, summarises them, and then presents them to you in either English or Hindi in a concise style of no more than 60 words. 
<!—H2 title-->
Streaks: The habit tracking app 
Streaks app helps you form a habit. Its interface is easy to get around. You get to add daily or weekly habits on streaks. Whenever you complete a task, you tap on it to mark it as complete. For example, you create a habit to take a walk twice a day. You'll tap on the task icon twice to make it complete. While Streaks lets you create your tasks, it also has built-in common habits like taking a shower or doing a workout which you can use. The streaks app can be incorporated into your Apple watch as well. You can view which tasks are remaining for the day, in-progress tasks, and completed tasks. 
<!—H2 title-->
Dropbox: For all your storage need 
Dropbox is the best when it comes to keeping crucial documents nearby without using up space on your iPhone. Anything may be stored and shared, including movies, music, images, PDFs, and e-books, all without giving access to your account. Everyone who has access to the Internet can use Dropbox thanks to its cross-platform compatibility. Get this app if you have a Dropbox account. However, storage expansions will cost. 
There are many more apps on the App Store which will take your iPhone experience to the next level. These are just a few recommendations from our end. Hope you enjoyed reading and if you found this helpful, don't forget to share it with your friends or family who just got their new iPhone.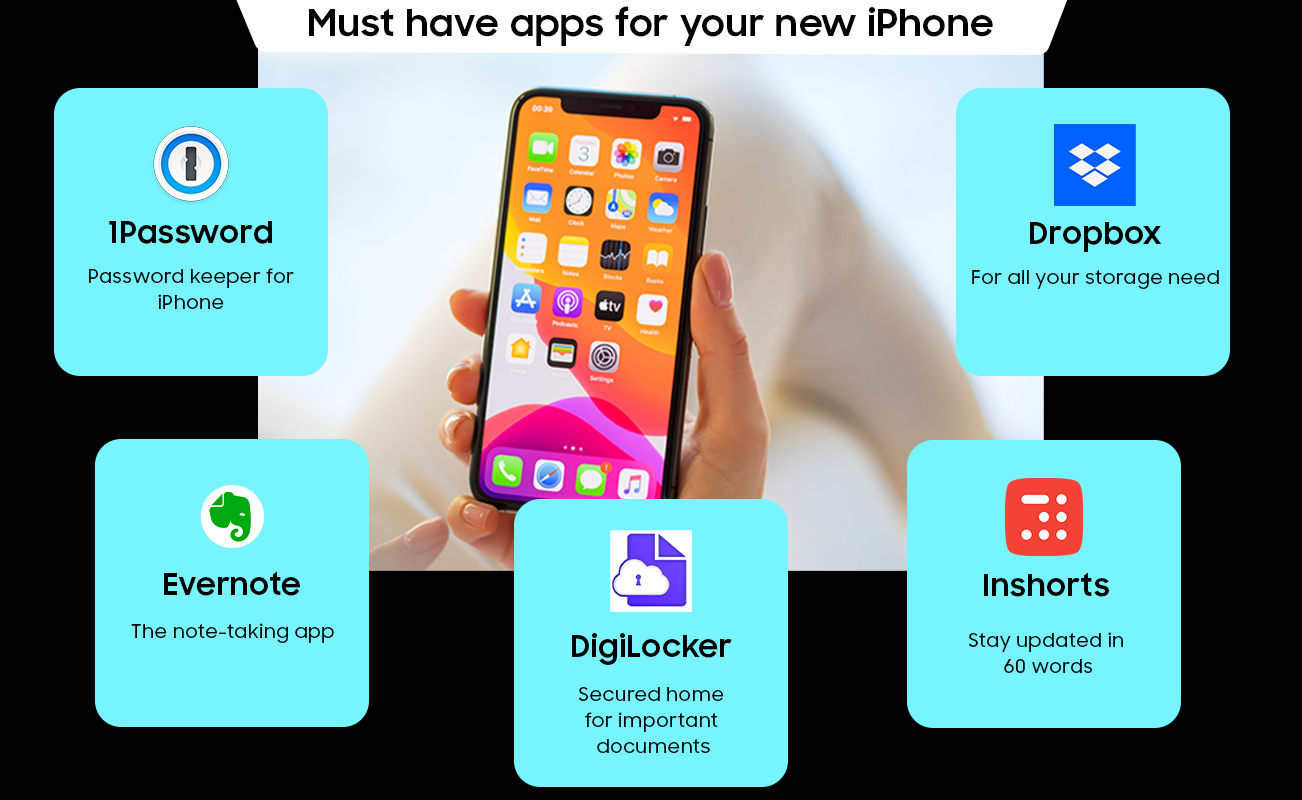 Disclaimer: This post as well as the layout and design on this website are protected under Indian intellectual property laws, including the Copyright Act, 1957 and the Trade Marks Act, 1999 and is the property of Infiniti Retail Limited (Croma). Using, copying (in full or in part), adapting or altering this post or any other material from Croma's website is expressly prohibited without prior written permission from Croma. For permission to use the content on the Croma's website, please connect on contactunboxed@croma.com