New MacBooks you can consider buying in 2023
If you're considering buying a Mac, this list is for you!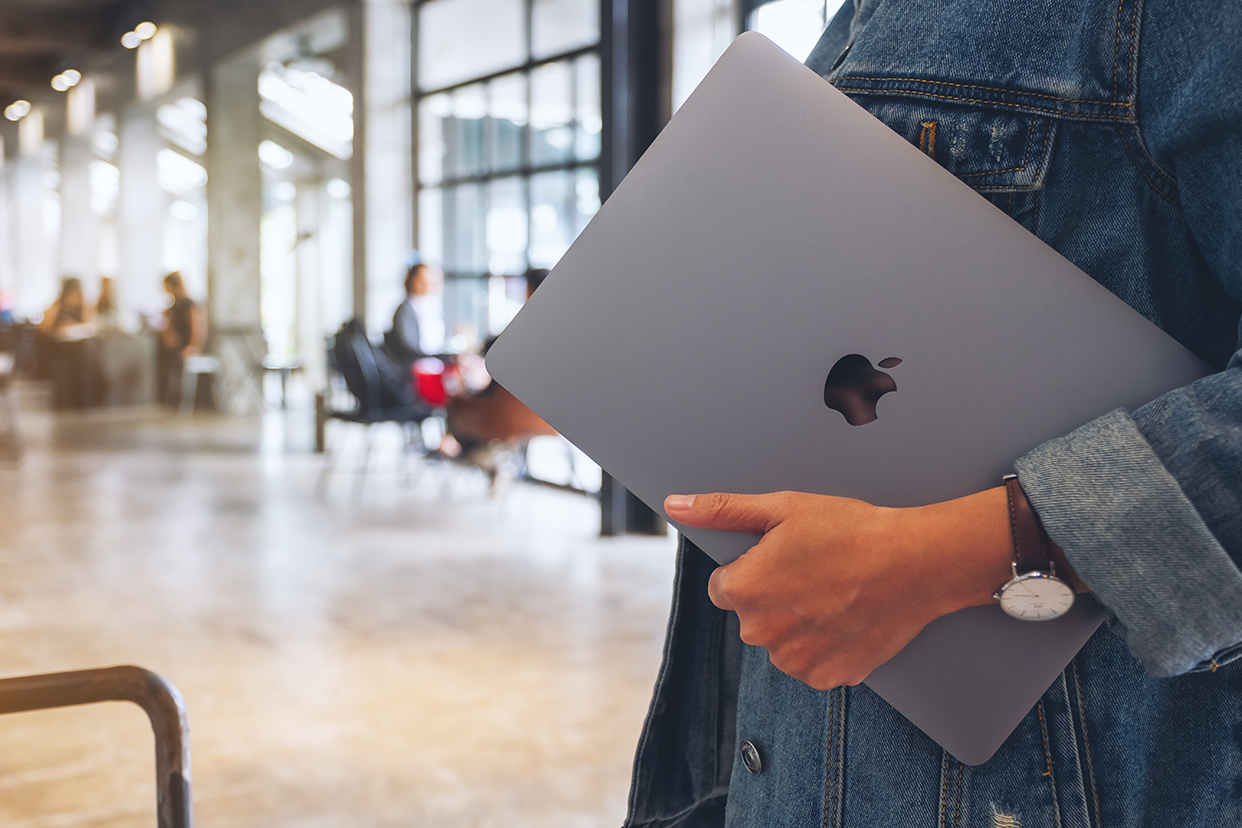 Apple MacBooks sure are expensive. So, before you get around to buying it, it is crucial to research well before picking the right one that fits your needs. In 2020, MacBook moved away from Intel chips, and in 2022, Apple added four more chips to their lineup, namely, M1 Pro, M1 Max, M1 Ultra and the M2.

These improved chips make your laptop more powerful and even reduce energy consumption. Buying a MacBook is worth it. However, choosing a MacBook can be difficult. So, we've made a list of the newest MacBook lineup by Apple.
<!—H2 title-->
Apple MacBook Air (M2, 2022)
Apple's most recent MacBook Air has several improvements inside and out, which accounts for the price rise. The manufacturer officially abandoned its trademark wedge form factor in favour of a boxier chassis. In addition to the customary space grey and silver selections, it also comes in two new hues: midnight and starlight. Additionally, the display is larger and brighter and comes with a new webcam. The Liquid Retina panel measures 13.6 inches and boasts thinner boundaries, a screen brightness of 500 nits, and a notch that contains a 1080p sensor.

ALSO READ: iPhone 14 Pro Max unboxing: First look at Apple's flagship

The high-end MacBook Pro models received the same MagSafe technology as the MacBook Air. Now that the power line may be magnetically attached to the laptop to charge it, both Thunderbolt and USB ports are available.
<!—H2 title-->
Apple MacBook Air (M1, 2020)
The MacBook Air with the M1 chip from 2020 is among the most powerful laptops you can get for the money. This is particularly true when using software specifically designed for the new CPU, such as the Safari web browser. You will be able to download and install apps made for Intel's x86 chips.
<!—H2 title-->
Apple MacBook Pro (14-inch and 16-inch, 2021)
The 14-inch and 16-inch MacBook Pro are your best options if you're seeking the most potent MacBooks made using Apple silicon. You have the option of using either the M1 Pro or M1 Max CPUs from Apple. Mini-LED panels, a 120Hz refresh rate for smoother-looking screens, a row of physical function keys in lieu of the Touch Bar, a 1080p webcam, and a six-speaker audio system are all included with both sizes. Apple has reinstated a number of ports, including a high-impedance headphone jack, three USB-C ports with Thunderbolt 4, an SD card slot, and an HDMI port.
<!—H2 title-->
Apple MacBook Pro (M2, 2022)
It doesn't offer any significant upgrades outside the new M2 chip (which is the same one in the new MacBook Air). The 13.3-inch screen, 720p webcam, and two Thunderbolt connections are all still included. The addition of high-impedance headphone compatibility in the audio jack, which offers marginally higher fidelity, is the only modification.

ALSO READ: All you need to know about your Apple Watch

It does feature a fan, unlike the Air, which enables the processor to get somewhat warmer and produce more power over a prolonged length of time. This is useful if you're working on professional-level jobs like video editing but are unable to spend the extra money required for Apple's larger Pro versions.

If you're on a budget, then you should go for the slightly older models since the price keeps dropping whenever Apple launches a new product. If you're looking for a powerful laptop, opt for the MacBook Pro lineup. Or if you're looking for an all-rounder laptop, then you should definitely look at the MacBook Air models. It is always advisable to do your research well before choosing a model!
Disclaimer: This post as well as the layout and design on this website are protected under Indian intellectual property laws, including the Copyright Act, 1957 and the Trade Marks Act, 1999 and is the property of Infiniti Retail Limited (Croma). Using, copying (in full or in part), adapting or altering this post or any other material from Croma's website is expressly prohibited without prior written permission from Croma. For permission to use the content on the Croma's website, please connect on contactunboxed@croma.com