New Year's eve: 10 gift ideas for your partner
Lovebirds, this one's for you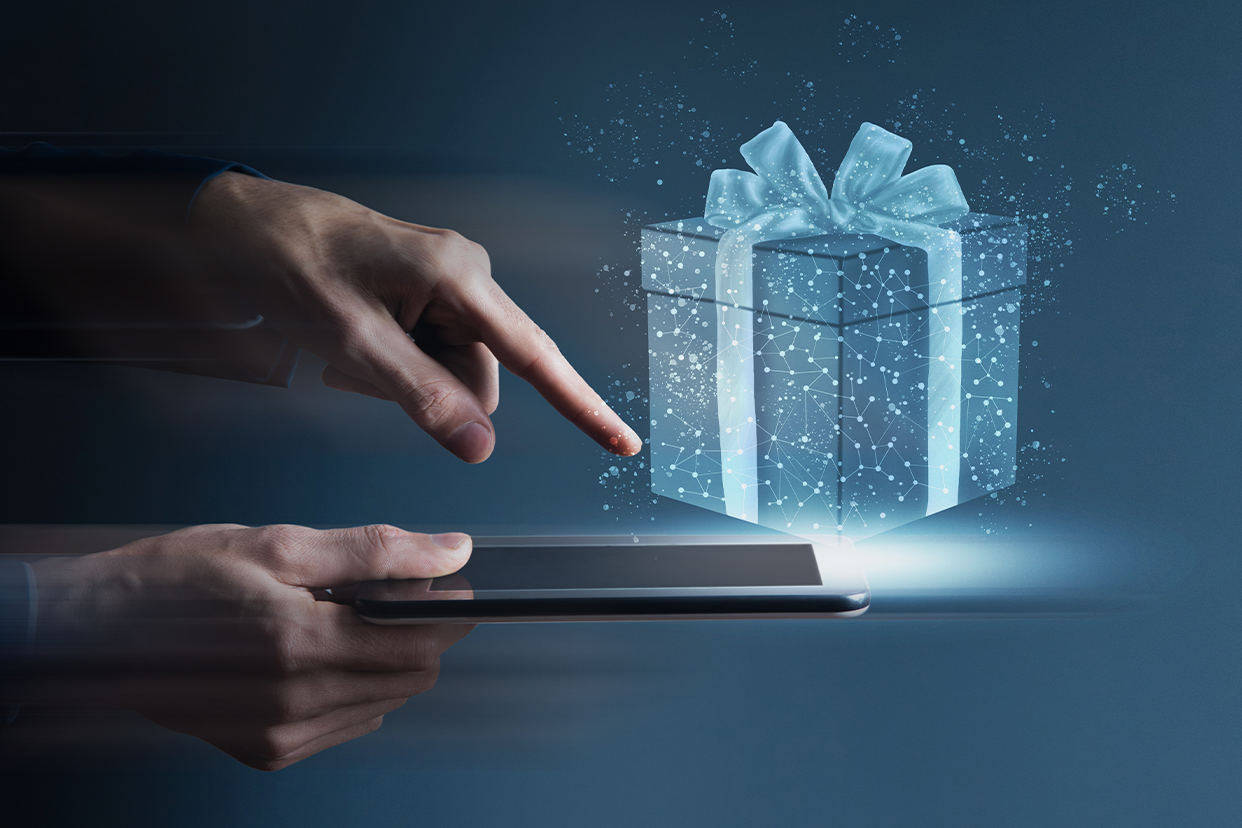 For many of us, New Years is a time for dressing up in swanky outfits, wild parties with loud music, confetti bombs, and good food of course! For others however, it could be spending the evening curled up in a blanket with their loved ones, watching a romcom, with some takeout. But there is no reason why their new year's should be any less exciting than others. To help things along a little, we bring to you a list of 10 new year gifts for your partner.
<!—H2 title-->
Gifts for him
Samsung Galaxy Watch 4 Classic: Regardless of who you're looking to purchase gifts for, their health and happiness always comes first. What better gift than Samsung's smart wearable ? It is offered with features such as heart rate, BMI, calorie count, sleep and Spo2 tracker, along with activity tracking for swimming, cycling, running, amongst others.
Sony PlayStation 5: The hottest new console in the gaming world features support for the latest and best AAA title games to be played at up to 120fps. Furthermore, it also features 8K output on 4320p display, making it perfect for those intense Call of Duty, Grand Theft Auto or FIFA sessions.
Marshall Woburn II 110W: Marshall's speaker combines classic, retro charm with modern technology perfectly. Equipped with the brand's Signature Sound technology, it is guaranteed to bring the roof down and ensure your next house party is your most epic one yet.
Croma Fire TV 139 cm: Equipped with a 4K Ultra HD LED display with a resolution of 3840x2160 pixels and 60Hz refresh rate, and 20W speaker built in with Dolby Atmos, the Croma Fire TV promises a truly engaging cinematic experience. Furthermore, the three HDMI ports and two USB cables also ensure that connectivity is not an issue.
Sennheiser Momentum 4 M4AEBT: Sennheiser's Bluetooth headphones feature adaptive noise cancellation, ensuring an unhindered experience while grooving to the hottest new singles as well as during those intense Fortnite sessions. Furthermore, the 60-hour playback time and fast charging support also ensure all day useability with ease, no matter where you are.
<!—H2 title-->
Gifts for her
Havells HC4066 Body Grooming Kit: This kit includes a hair dryer, a hair straightener for silky and smooth hair, a crimper for wavy and sculpted hair, two curlers for ringlets and sharp curls, and a brush comb for bouncy and thick hair. It also includes a nail shiner with one buffer and two shine rollers, making it perfect for you to style yourself everyday – whether for the ramp, for the hottest shindigs in town, or even just for another day at work!
Fujifilm Instax WIDE 300: They say time can't be stopped for anyone. We wouldn't be so sure though. Have you checked out the Fujifilm Instax WIDE 300 instant camera? Here's a little device which allows you to capture precious moments with your loved ones – whether a meal, a laugh or two shared, or perhaps a sunset you watched together, for posterity.
Fitbit Charge 5: Watches aren't everyone's style, and we totally get that. Perhaps you're in the market looking for something which can perform all the functions of a smartwatch, but is considerably lighter and easier to carry off? May we suggest the Fitbit Charge 5 Smart Band? It comes with a built-in system for stress management, heart rate variability and menstruation cycles, along with SPO2 monitors exercise trackers, blood pressure and calorie count monitor, and an ECG monitor too.
JBL Pulse 4: The 20W JBL Pulse 4 Bluetooth speaker is perfect for smaller gatherings at home, with its powerful mono channel output and 360-degree LED light show which changes colours as per the music. The fact that it comes with an IPX7 rating also makes it perfect for those wild pool parties, and that the 7,260mAh battery provides for up to 12 hours of playback time.
Samsung 3 Freestyle Full HD LED Projector: The Samsung 3 Freestyle projector helps you bring the glitz and glamour, and the romance associated with the silver screen to your very homes. With a 1920x1080p resolution, its Crystal Picture Engine provides for an immersive viewing experience. Furthermore, its 5W Dolby Digital Plus enhanced speakers with omni-directional sound also add to the experience of watching your favourite films on the big screen.
Disclaimer: This post as well as the layout and design on this website are protected under Indian intellectual property laws, including the Copyright Act, 1957 and the Trade Marks Act, 1999 and is the property of Infiniti Retail Limited (Croma). Using, copying (in full or in part), adapting or altering this post or any other material from Croma's website is expressly prohibited without prior written permission from Croma. For permission to use the content on the Croma's website, please connect on contactunboxed@croma.com