Sony SRS-XV900 review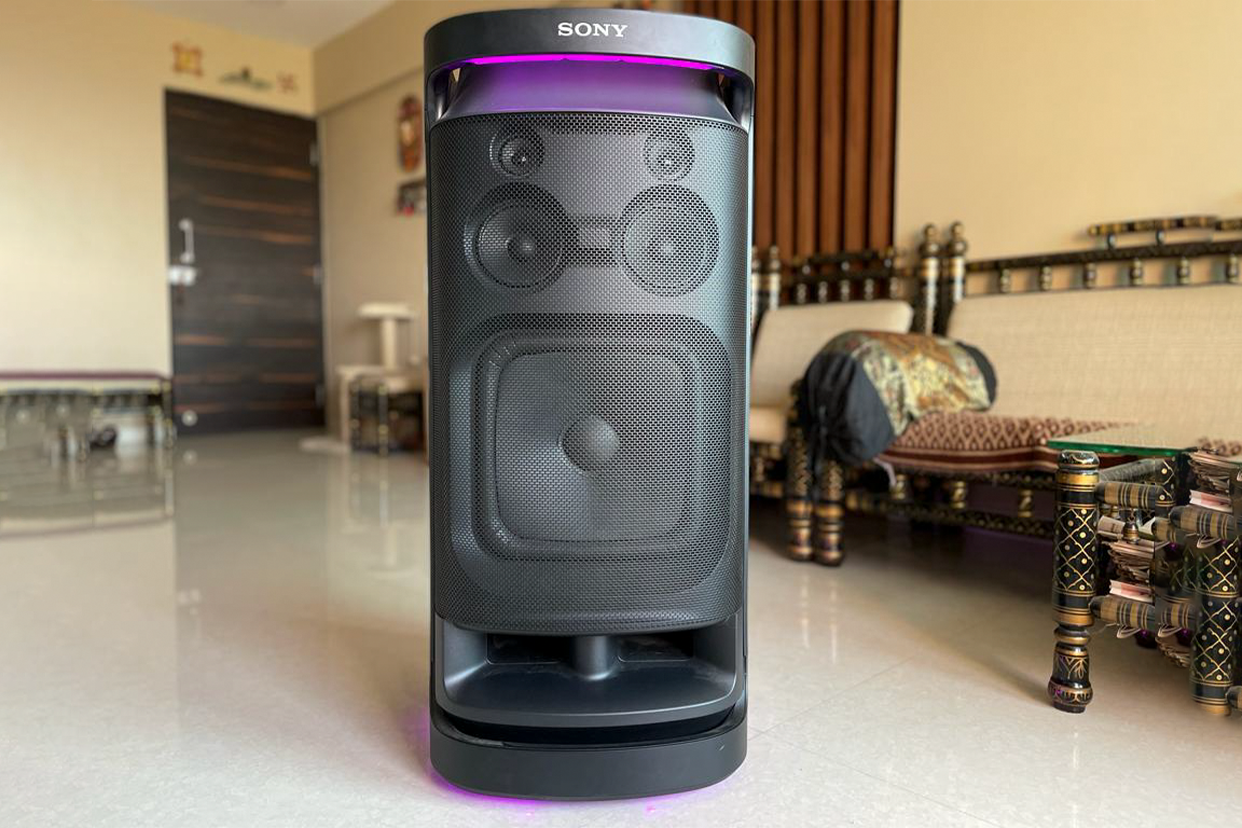 New Year's Eve is right around the corner, and with it is the need to have that one big finale party to send off 2022. That said, battling the crowd and bagging a reservation during the busiest weekend of the year looks next to impossible. But there's no reason why you should compromise on a party ambience if you're celebrating at home with a close-knit group. Almost on cue, Sony launched its SRS-XV900 this month, and we had the chance to review it for you. Here's what we thought about it: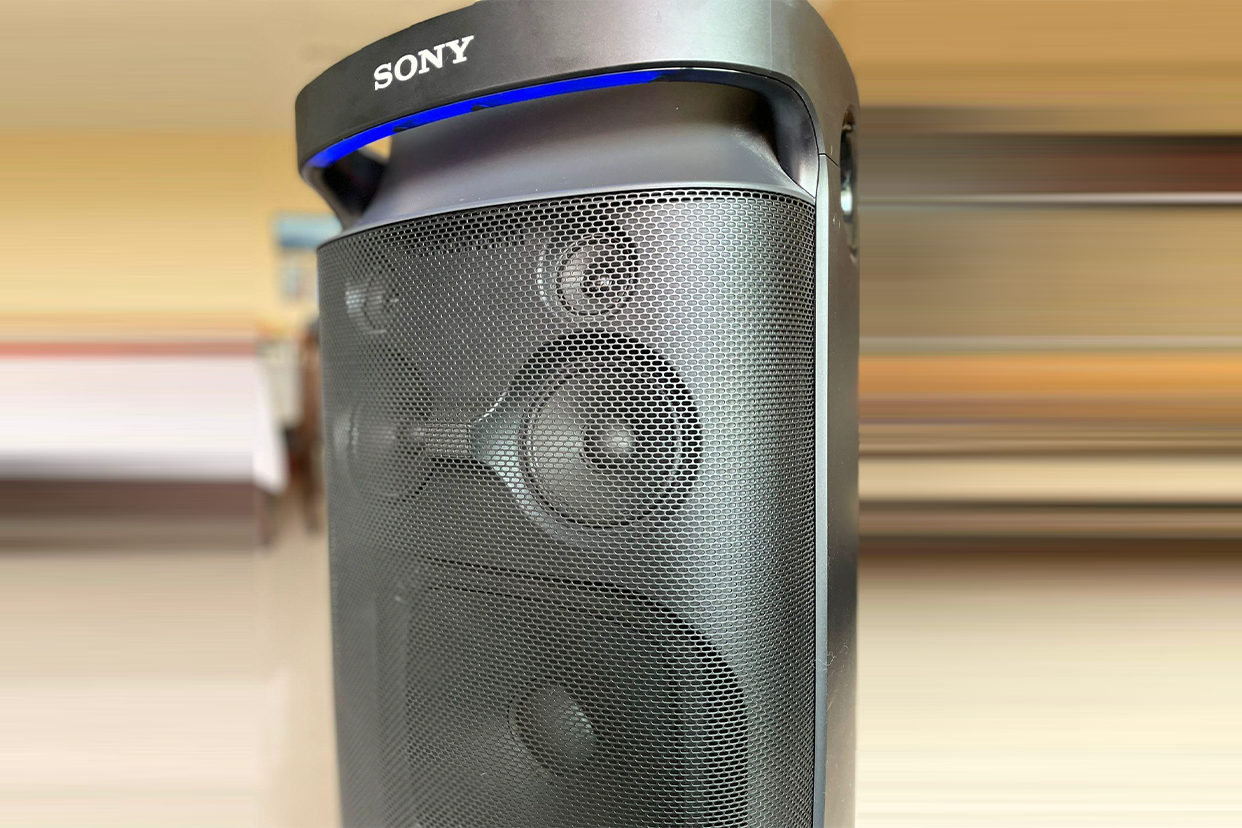 Built like a tower speaker, the Sony SRS-XV900 measures a little over 34 inches in length and weighs a whopping 26 kg. The SRS-XV900 looks a lot like its predecessors (XP700 and XP500), and even comes with built-in LED lights. You can control these using a touch panel that is present on top of the speaker. Available in Yellow, Red, Green, Pink and Blue, you may choose the one based on your whims or opt for a multi-colour pattern that can be changed using its dedicated app.
Sony gives you the option of plugging in a microphone or a guitar, making it an excellent alternative to owning a full-blown karaoke system or an amplifier. Additionally, you can control the SRS-XV900 using the Sony Music Centre app and use its party connect feature to extend its sound to various other Sony devices.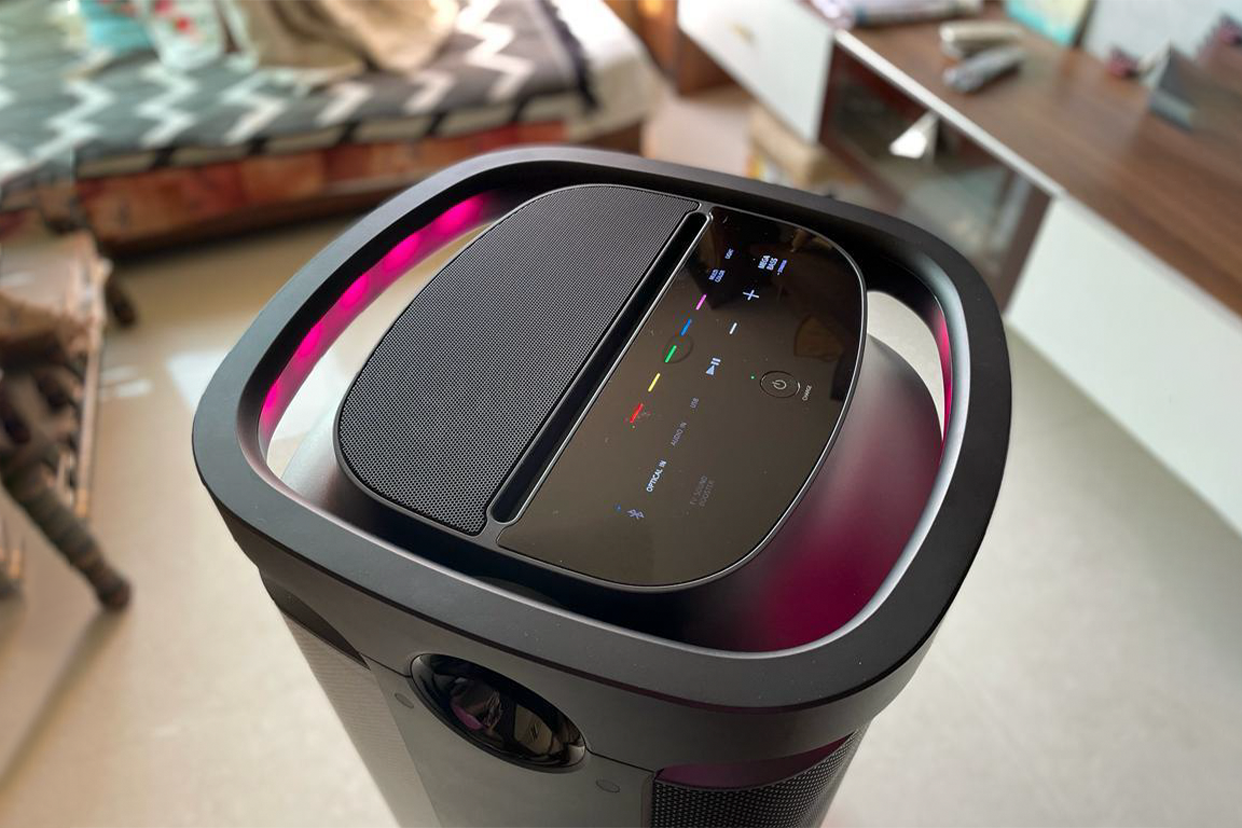 Despite the overwhelming, slightly imposing facade, Sony SRS-XV900 boasts impeccable acoustics and superior sound delivery. In fact, it may come close to being one of the best Bluetooth party speakers in the market today. Its omnidirectional audio treatment allows you to experience its magic from anywhere in the room. At full volume, the speaker has the potential to cause your windows to rumble, and we think that's more than enough for a good party at home! It could efficiently rock the bass drop in Swedish House Mafia's Don't You Worry Child and deliver crystal-clear vocals for any Bollywood track (dance or not!), so we're not complaining.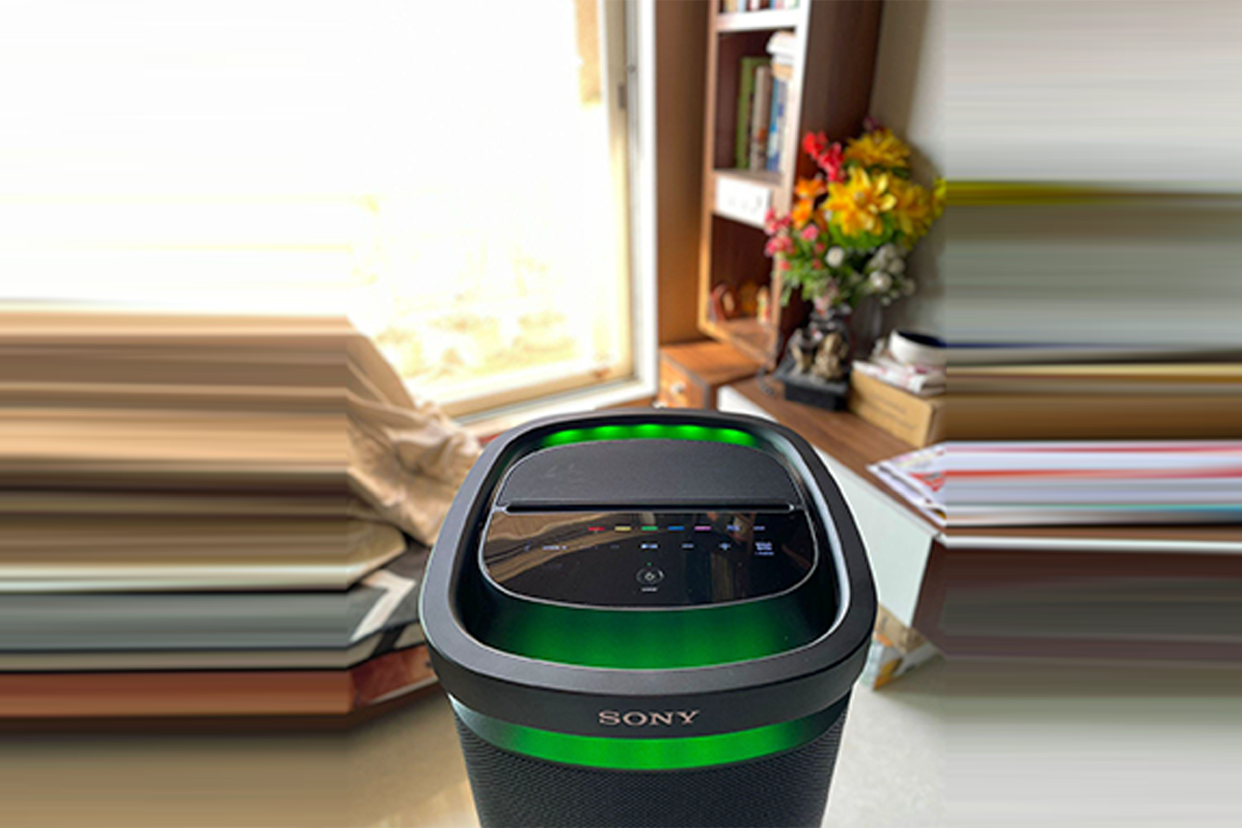 With its regular mode, SRS-XV900 amplifies your favourite songs like any other speaker. However, using its TV Sound Booster mode, you can add a cinematic touch to your movies. It also comes with Live Sound and Mega Bass modes, which are more or less hassle-free to navigate through while using.
The SRS-XV900 is a true-blue beast when it comes to optimising power, as it can run seamlessly for 25 hours. Additionally, it offers two hours of playtime in about ten minutes of charge time – which is undoubtedly impressive. Equipped with Bluetooth version 5.5, this party speaker gives you the ropes to connect to two devices and switch conveniently whenever you prefer.
Priced at Rs 79,990, Sony's addition to the party speaker segment measures up to the hype surrounding it. With its closest competitor (JBL Partybox 710) offering nearly as much, but with a steeper price tag, Sony manages to uphold its best-in-the-block title with SRS-XV900.
However, the speaker is a tad bulky for its own good — and perhaps not the easiest to work with if you're constantly looking at moving it within the house. And, of course, if you reside in an otherwise silent neighbourhood or have neighbours who might squabble — you may want to reconsider buying this monster. But we really couldn't think of any other reason why an audiophile or a party enthusiast wouldn't want to get their hands on the Sony SRS-XV900.
Disclaimer: This post as well as the layout and design on this website are protected under Indian intellectual property laws, including the Copyright Act, 1957 and the Trade Marks Act, 1999 and is the property of Infiniti Retail Limited (Croma). Using, copying (in full or in part), adapting or altering this post or any other material from Croma's website is expressly prohibited without prior written permission from Croma. For permission to use the content on the Croma's website, please connect on contactunboxed@croma.com