Tips to save electricity when using a washing machine
Simple tricks for lower electricity bills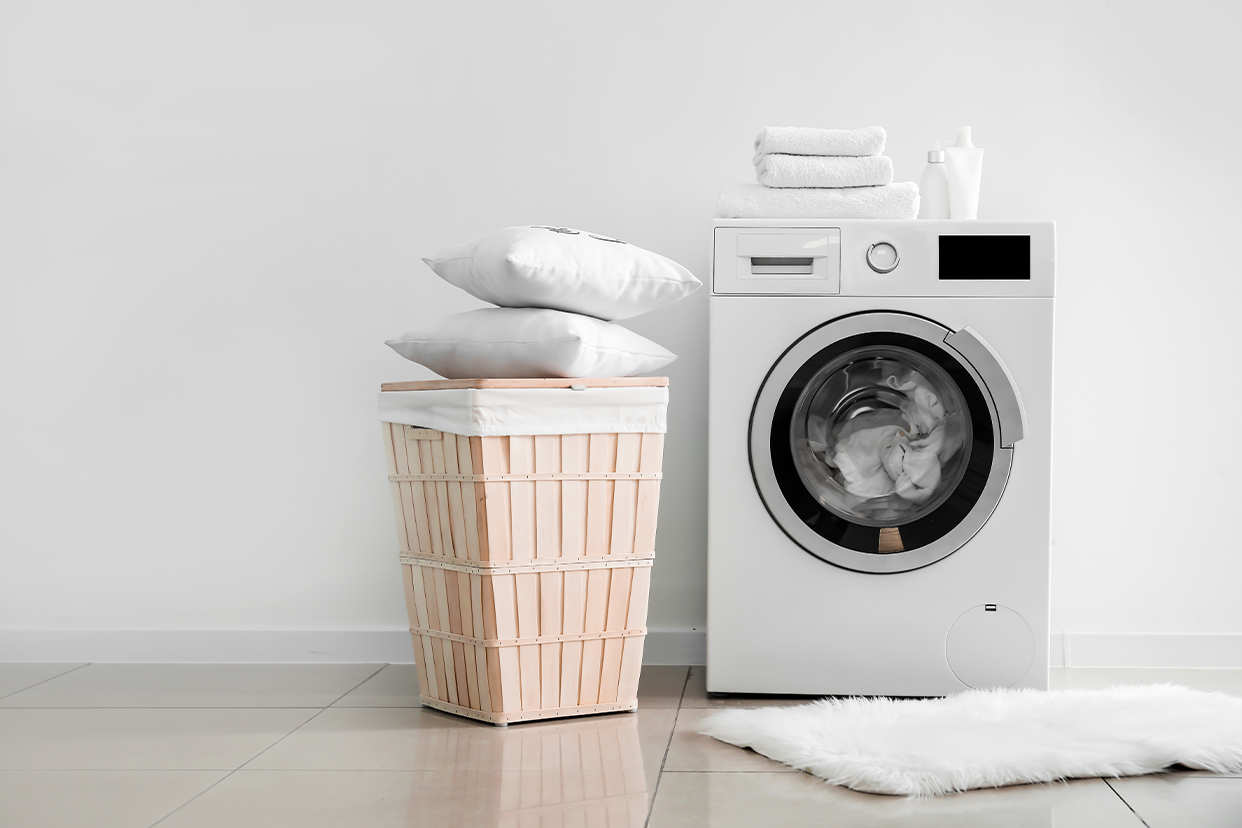 Most of us see a washing machine as our saviour, who has saved us from the dreaded chore of washing dirty laundry. Though it can consume more energy than a hungry bear, you really don't mind since it is saving you so much time and effort. But if you're wondering if there are ways to lower electricity bills while using a washing machine, then let us help you.
<!—H2 title-->
Tips to save electricity while using a washing machine
Buy an energy star-rated machine
Energy star-rated appliances are known for their efficiency and energy conservation. The higher the star rating, the less the energy consumption. Star-rated appliances use about 25% less electricity than the conventional models. You can buy a 4 or 5-star-rated washing machine if you want to save electricity. They consume less energy so you can be assured that your electricity bill won't skyrocket.
Use cold water
Using cold water instead of hot water for washing your clothes can halve the energy usage of the load. Hot water takes about 1.5 times more energy than washing with cold water. Excessive hot water can also damage your clothes.
Wash a full load of clothes
Your washing machine uses the same amount of energy in every load, no matter how many clothes you put in there. So, it is best to always fill it up with clothes. This way you can conserve energy by reducing your washing cycles.
Use quick wash
If there are clothes which require an urgent wash, you can wash them using the quick wash setting. This is basically a short washing cycle, which doesn't consume a lot of energy.
Use Eco Mode
Many washing machines come with a built-in 'Eco Mode'. This is a power-saving mode gives you the best cleaning with minimum power consumption.
Use the different washing modes
A machine has different washing modes for optimised for various fabrics. Using these specific washing modes will clean your clothes better as well as reduce power consumption.
Use proper detergent
It is important to choose the right detergent for washing your clothes. If your detergent is producing too much lather, your washing machine will have to rinse your clothes again. This is why you should always choose the recommended detergent for your washing machine. Using the right amount of detergent is also important.
Turn off the washing machine
Some of us forget to turn off the machine after washing our clothes. The washing machine continues to consume electricity even if it is in standby mode. So, to conserve electricity, you must always remember to turn off the washing machine.
If you're using a machine that is 10-12 years old, then it is time to buy a new machine. Modern washing machines use almost half the energy the old machines used. Buying the right washing machine and using it efficiently by following the above tips will help you reduce your electricity bill. If you ever have to wash 1-2 garments, you could always hand wash them instead of putting them in the washing machine. This will save a lot of energy too.
Disclaimer: This post as well as the layout and design on this website are protected under Indian intellectual property laws, including the Copyright Act, 1957 and the Trade Marks Act, 1999 and is the property of Infiniti Retail Limited (Croma). Using, copying (in full or in part), adapting or altering this post or any other material from Croma's website is expressly prohibited without prior written permission from Croma. For permission to use the content on the Croma's website, please connect on contactunboxed@croma.com