What is a Retina display on an Apple iPad?
Here's what a Retina display actually means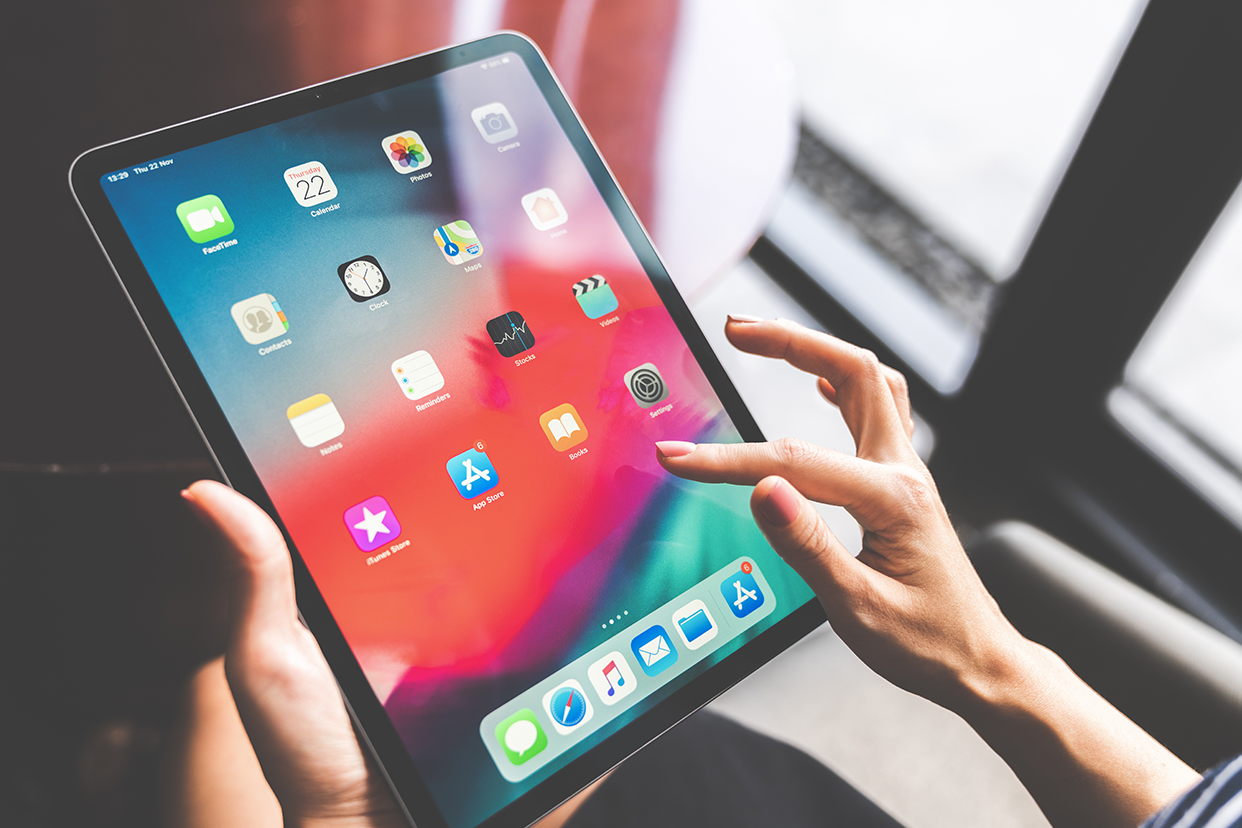 Whether you are a tech person or not, you may have noticed that not all displays on devices are the same. Display technology has come a long way since the CRT screen days. It has evolved at an astonishing pace and now, there are a variety of display panels available in the market. These displays have certain qualities and due to this, they are used in various devices.
You must have heard terms like LCD, OLED and AMOLED when it comes to display panels. However, Apple doesn't really use these terms for its iPad screens, instead mentioning the Retina display and its variants. But what exactly are Retina displays? How are they different from the OLED and AMOLED panels we know? These are some of the questions we will answer today.
<!—H2 title-->
What is a Retina display on an iPad?
The 'Retina' display was first introduced along with the iPhone 4. When it was introduced, Steve Jobs simply described it as a display technology with high pixel density. The pixel density is so high that you can't make out individual pixels at a normal viewing distance. This iteration of the tech had a pixel density of 326ppi (pixels per inch).
The result would be a screen with sharper details when it came to both text and images. Retina displays however, despite being high resolution panels, used LCD technology. This would continue for years until the iPhone X and its Super Retina display.
<!—H2 title-->
What is a Super Retina display?
It was first introduced with the iPhone X. Since it has a density of 458ppi, it produces even sharper and crisper images. However, a key difference here is the OLED panels instead of LCD panels. These are basically OLED panels with even more high pixel density for more detailed images.
<!—H2 title-->
What is a Liquid Retina XDR display?
This is basically found on the 5th Gen 12.9-inch iPad Pro. XDR stands for Extreme Dynamic Range. In normal terms, dynamic range is the ratio between the brightest and darkest parts of an image. Thus, these displays are good at handling dynamic range. The display is an LCD panel and has a pixel density of 264ppi.
<!—H2 title-->
Final thoughts
These terminologies are just indicative of how well the content is going to look from a normal viewing angle. These are just terms used to market a product to consumers. To know whether a screen is good or not, look at things like pixel density, resolution, and display technology. As a rule of thumb, it is generally accepted that Super Retina displays are better than Liquid Retina displays.
Disclaimer: This post as well as the layout and design on this website are protected under Indian intellectual property laws, including the Copyright Act, 1957 and the Trade Marks Act, 1999 and is the property of Infiniti Retail Limited (Croma). Using, copying (in full or in part), adapting or altering this post or any other material from Croma's website is expressly prohibited without prior written permission from Croma. For permission to use the content on the Croma's website, please connect on contactunboxed@croma.com