What is the lifespan of a washing machine?
It can last longer than usual with some TLC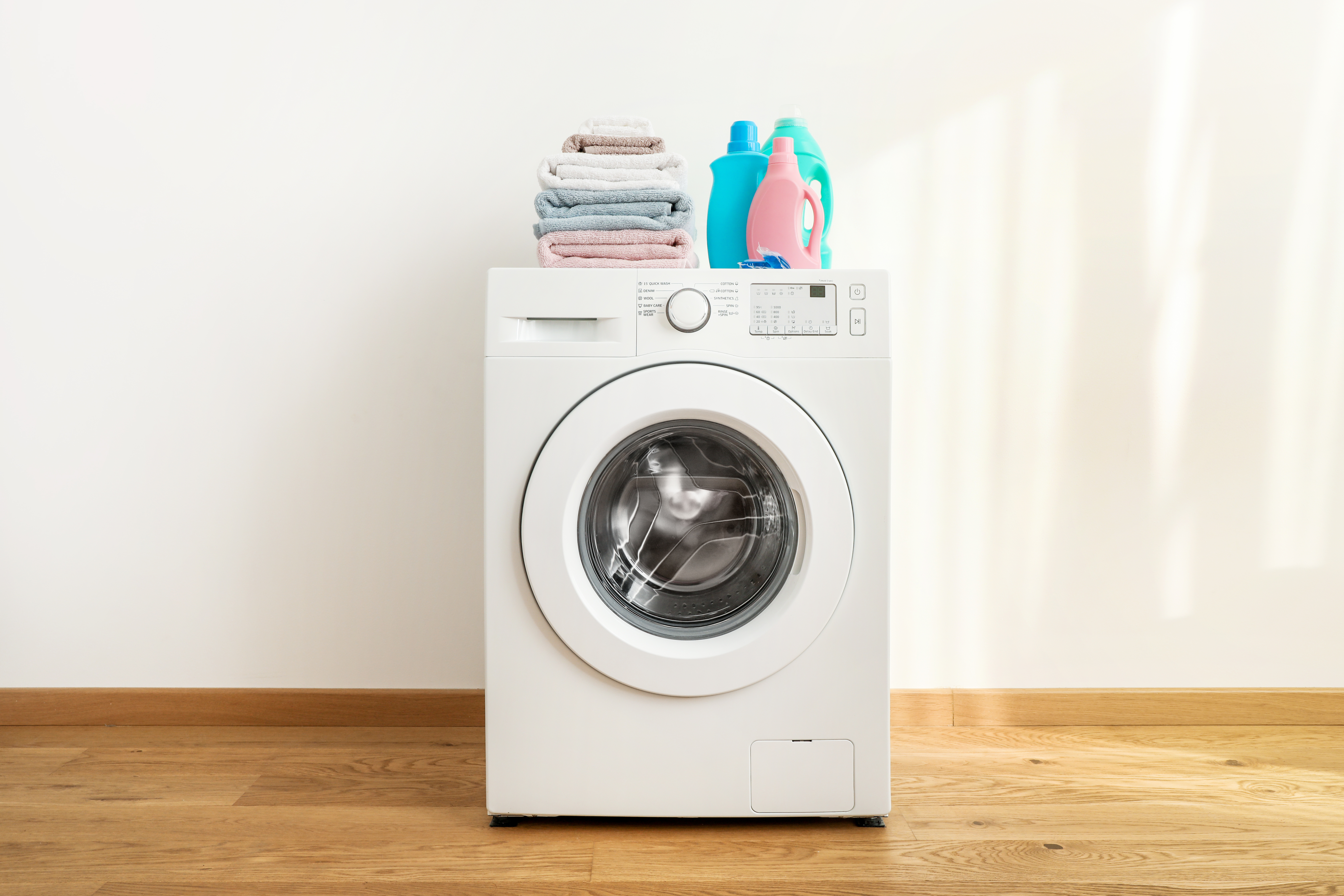 For regularly washing and sanitising your clothes at home, a washing machine is an important home appliance. To keep your washing machine running smoothly, it's a good idea to find out how long it will last before it starts showing signs of damage. Maintaining your washing machine can help extend its lifespan, and you might also want to consider investing in a warranty so that repair costs are more affordable.
<!—H2 title-->
Lifespan of a washing machine
There are two categories of washing machines when determining the average lifespan of these appliances. Traditionally, top-load washers last about 14 years, and they have been used for generations. The average lifespan of front-load washers, on the other hand, is about 11 years.
There will, however, be differences between brands and models, since not every washing machine is made the same. The conditions under which two identical machines are used will also determine their lifespans. Washing machines that are well-maintained and used occasionally will last longer than machines that are used daily and rarely maintained.
Regular use and maintenance will extend the life of a washing machine to about 10 to 15 years. During this time, however, minor repairs may also be needed on the washing machine.
<!—H2 title-->
Tips to care for your washing machine for an extended lifespan
Avoid overusing detergent
Detergents and fabric softeners in the proper amount are the best defences. The drum and other parts of the washing machine will become clogged with excessive suds and dirty residue if you use too much of either.
Overload of clothing
Washing machines should not be overloaded. If there are too many clothes in a load, the washer can become unbalanced and not spin properly.
Empty pockets before washing
Make sure your pockets are free of coins, keys, hair clips, and any other items that might clog your washer. Furthermore, if your washing machine is buzzing or humming loudly, one of those pocket objects may have gotten stuck in the pump and clogged it.
Clothes shouldn't be left in it
Mould and mildew can flourish in your washer if your laundry is left in it for too long, along with a foul odour. As soon as the cycle is complete, take your clothes out of the washer. A front-loading washer's drum should be allowed to air dry by leaving the door open.
Check hoses
Regularly check the hoses around the ends of your washer for bends, cracks, tears, and leaks. For washing machine maintenance, replace the damaged hose every three to five years.
Level the washing machine
While a spin cycle is in progress, an unbalanced washing machine can vibrate, and even move across your laundry room. Make sure your washer's legs are all the same height.
Regular maintenance should extend the life of a washing machine by over a decade. Remember, however, that a washer may require repairs even before it reaches the 10-year-mark. Go for a new washer if your current appliance is beyond repairs, and the technician suggests it.
Disclaimer: This post as well as the layout and design on this website are protected under Indian intellectual property laws, including the Copyright Act, 1957 and the Trade Marks Act, 1999 and is the property of Infiniti Retail Limited (Croma). Using, copying (in full or in part), adapting or altering this post or any other material from Croma's website is expressly prohibited without prior written permission from Croma. For permission to use the content on the Croma's website, please connect on contactunboxed@croma.com