Split AC or Window AC: What is the best AC for you?
Confused? We help you decide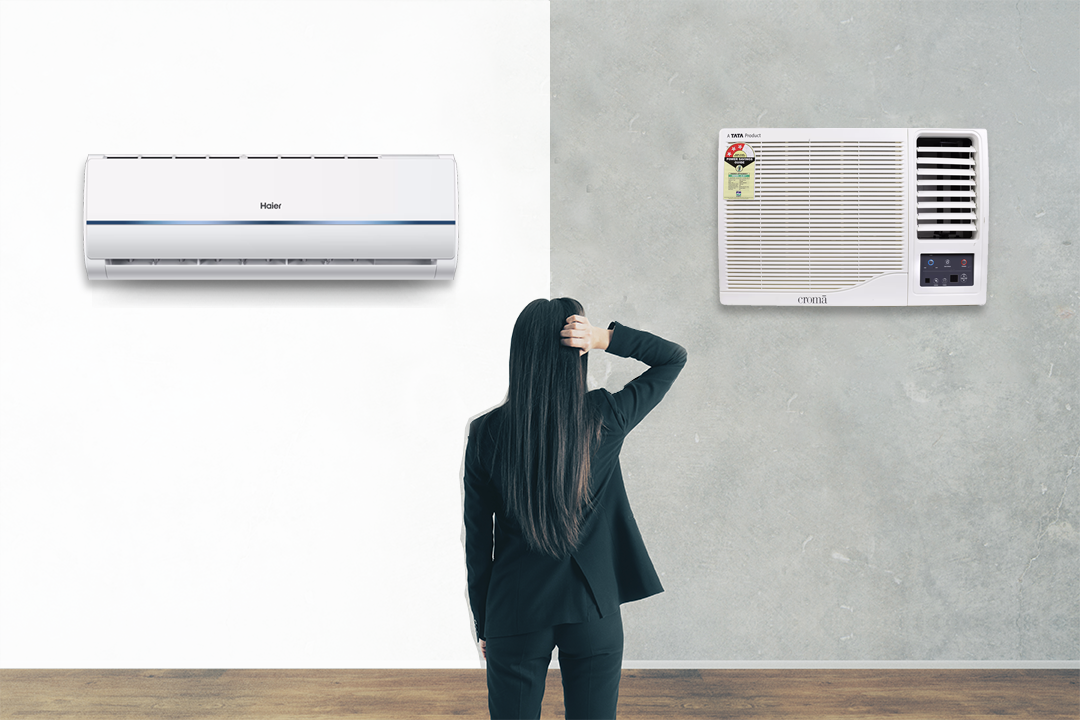 As the days get hotter, you're probably on the lookout for the best ways to keep it cool – especially the rooms where you spend most of the time working or sleeping. When shopping for an air conditioner, you're most likely to be pulled into the split ac vs window ac debate.
So what are the key differences between a split ac and a window ac, and how do you choose one over the other? We help answer all such queries, so read on.
<!—H2 title-->
Split AC vs Window AC: What are the big differences?
The key differentiating factor is the design. Window AC, as the name suggests, is a single unit that is mounted in a dedicated window frame. The front with the buttons and vents face the inside of the room, while the rest of the mechanism juts out the back.
Split AC essentially 'splits' the unit into an indoor unit and an outdoor unit. The indoor unit doesn't require a dedicated window space and can be wall mounted, while the outdoor unit with the compressor is placed outside.
<!—H2 title-->
Is a Window AC better suited for a bedroom and office or Split AC?
Window AC only requires a single space in a window, and is easy to install. But with a maximum capacity of 2 tons, Window ACs are best suited for smaller apartments.
Split AC needs space indoors and outdoors for the installation of the two units, and requires professional help. They are usually mounted closer to the ceiling and are designed to quickly cool larger spaces. With a wider range of cooling capacity available in the market, Split ACs are ideal for bigger apartments and office spaces.
<!—H2 title-->
Electricity consumption is based on the air conditioner's star-rating; higher the rating, the more efficient is your ac. A 5 Star AC can theoretically consume up to 10% less energy than a 4 Star AC.