5 Smartphones that can make you the best wedding photographer
You don't need pro-grade cameras to click great wedding photos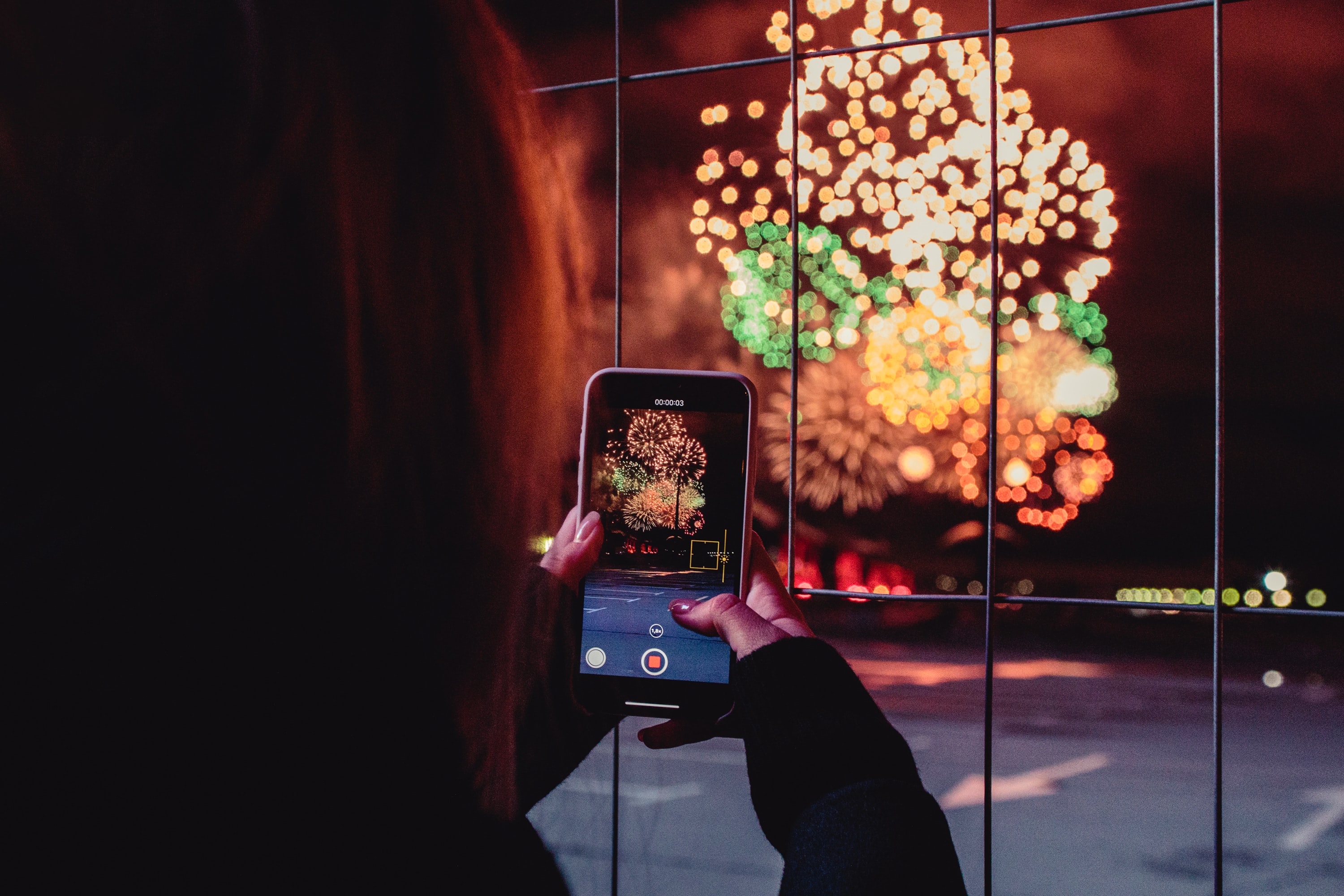 We've seen wedding photographs slowly take over Instagram since the month begins. For some, even before the month began! But what stayed constant was the flurry of beautiful pictures and videos that stunned us all. And while we can all pout over the overwhelming pre-wedding reels, we have to admit that they've gone from being formal to cinematic in the past couple of years. But if you're someone who is bitten by the photography bug, you no longer need to resort to photo studios for a last-minute photoshoot.
Smartphones do an exceptional job capturing the moments we wish to cherish forever, making it easier for us to hold on to those precious memories. In fact, we have a list of the best phones to help you seize the wonder of marriage and recreate it in the form of pictures. Read on to find out more about the phones that will bring out the wedding photographer in you:
Apple iPhone 13 Pro: When we think of good photography, we think of Apple. And iPhone 13 Pro will make sure your pictures are at par with a professional photographer's. With telephoto lens and night mode, capture the occasion with finesse even in the dark, without compromising the vibrancy. What's more, there are several options to enhance your pictures as required!
OnePlus 9 Pro: If you're a photography enthusiast, you're already aware of the wonders OnePlus can create within its capacity. This year, the smartphone giant partnered with the iconic Hasselblad to take 'mobile photography to the next level'. Rightfully so, it creates a suitable amount of magic with wedding photographs. If you're looking to recreate the splash of the wedding hues on your camera, the OnePlus 9 Pro does a stellar job at handling the light and colour balance.
Xiaomi Mi 11X Pro: Capturing all the action in a wedding is not as simple as it sounds; in fact, more often than not, it takes a second or two to miss out on a picture-perfect moment! However, smartphones these days come equipped with the right kind of tools to help master that one-in-a-million shot effortlessly. Xiaomi Mi 11X Pro sports the AI camera 6.0, Night mode 2.0, Magic Zoom, Slow Shutter, Time Freeze, Night Time-lapse, Parallel World and Freeze Frame Video that makes sure you're able to relive the occasion as many times as you want.
Vivo X60: Bolstered using Zeiss, Vivo X60 can pour life into your wedding photographs like never before. With a 5x periscopic zoom lens, built-in bokeh effect, and an exceptional portrait mode, there's very little you cannot do with this smartphone. Whether it is a pre-wedding shoot or simply a wedding reel that sums up the festivities, this phone can take it all!
Galaxy S21 Ultra: Who says you need a professional photographer to capture all your reception and cocktail party photos for you? Galaxy S21 series has a solution for your nighttime photographs and makes sure they capture low light scenes seamlessly. And that's not all, it also comes with 100 x zoom, 10 x optical zoom and a director's view for dramatic shots. You can keep the noise of the party alive because you will definitely not have to worry about the 'noise' in the photographs with this smartphone!
Disclaimer: This post as well as the layout and design on this website are protected under Indian intellectual property laws, including the Copyright Act, 1957 and the Trade Marks Act, 1999 and is the property of Infiniti Retail Limited (Croma). Using, copying (in full or in part), adapting or altering this post or any other material from Croma's website is expressly prohibited without prior written permission from Croma. For permission to use the content on the Croma's website, please connect on contactunboxed@croma.com