Can a refrigerator run on an inverter?
Yes, it can! Here's what you need to know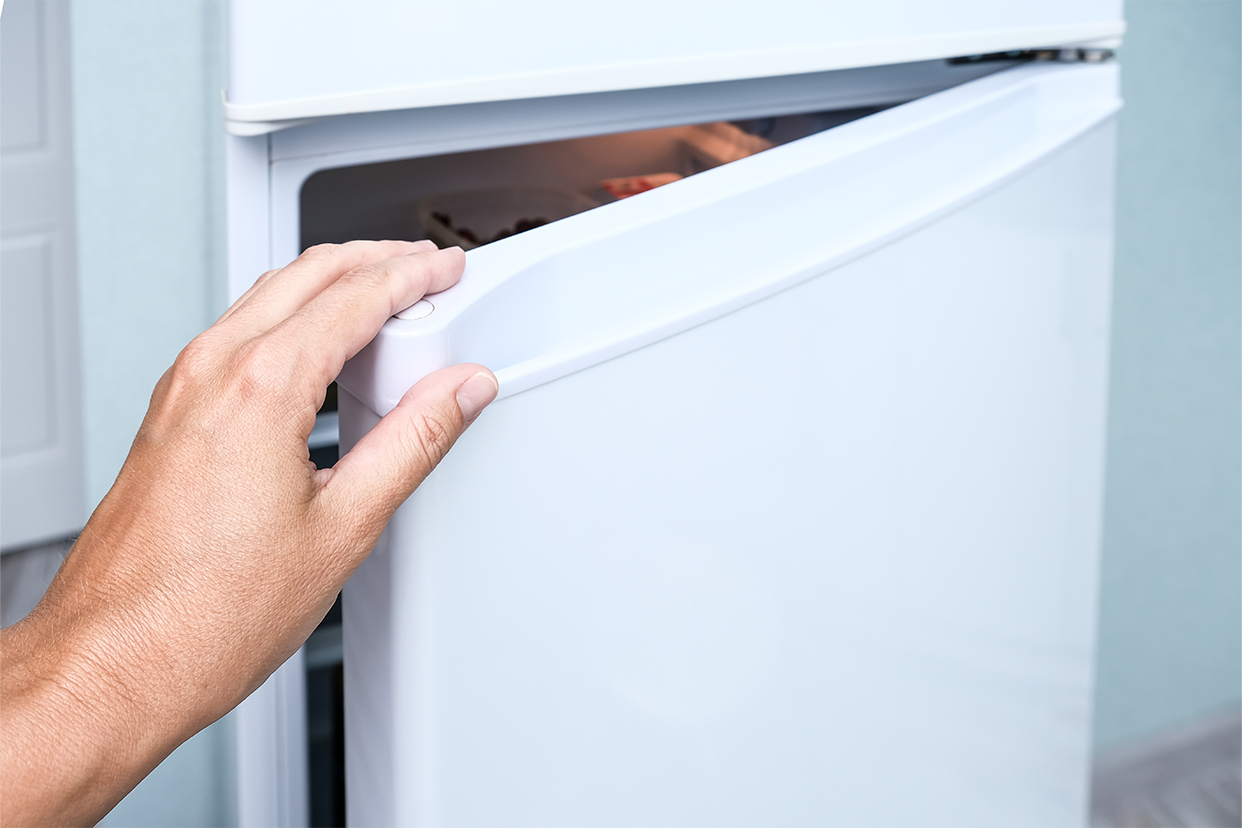 We are used to refrigerators running 24x7, and the idea of them breaking down or switching off because of no electricity is scary. All the leftovers, frozen food and ice cream could easily get spoiled. It is a risk we are all unwilling to take. But what happens when there's a power cut that lasts for hours? Even a few hours of the fridge not working could mean that your food gets spoiled. This is where an inverter comes into the picture. But can an appliance as big as a refrigerator run on an inverter alone? Short answer – yes. But there's more to it.
<!—H2 title-->
Can an inverter power a refrigerator?
An inverter can power a refrigerator if it is powerful enough. They come in different power capacities, and at different price ranges. Hence, you will need to buy an inverter that can match the power draw of your refrigerator.
When buying an appropriate inverter, you will need to look at three things – continuous power rating, surge power rating, and the input voltage rating. If an inverter has a 1,000-watt power rating, it can run any and all appliances that consume up to 1,000W.
A surge power is the maximum power that the inverter can handle for a short period of time. A refrigerator can take up to 3,000W to start up even if it requires only 300W to work. Input voltage converts low voltage into high voltage.
While buying an inverter to power a refrigerator, you must keep the surge power in mind, because it takes about 3-10 times the running power for it to start. Generally, the power of the inverter should be five times that of the refrigerator for it to work smoothly. As a general rule, a 2,000W inverter can run a refrigerator smoothly. Your inverter will need to handle the continuous wattage as well as handle the surge power for a split second.
Most refrigerators require a power of 300-600 watts, but the surge wattage can be about 2-3 times higher. Even if it is for mere seconds, your inverter needs to supply that energy for the refrigerator to start working again. Therefore, a minimum of 2,000W is required to run a refrigerator.
Another important thing to consider is that the 2,000W is for the refrigerator only. If you want to run your tube lights , fans , ACs and television, you will require an inverter with more power. Operating other appliances and gadgets at the same time on a 2,000W inverter may cause it to overload and damage your system. Therefore, to run a refrigerator and the other minimum appliances, you will need to invest in a powerful inverter that can handle its energy capacity.
Disclaimer: This post as well as the layout and design on this website are protected under Indian intellectual property laws, including the Copyright Act, 1957 and the Trade Marks Act, 1999 and is the property of Infiniti Retail Limited (Croma). Using, copying (in full or in part), adapting or altering this post or any other material from Croma's website is expressly prohibited without prior written permission from Croma. For permission to use the content on the Croma's website, please connect on contactunboxed@croma.com