Can you run Adobe Lightroom and Photoshop on a tablet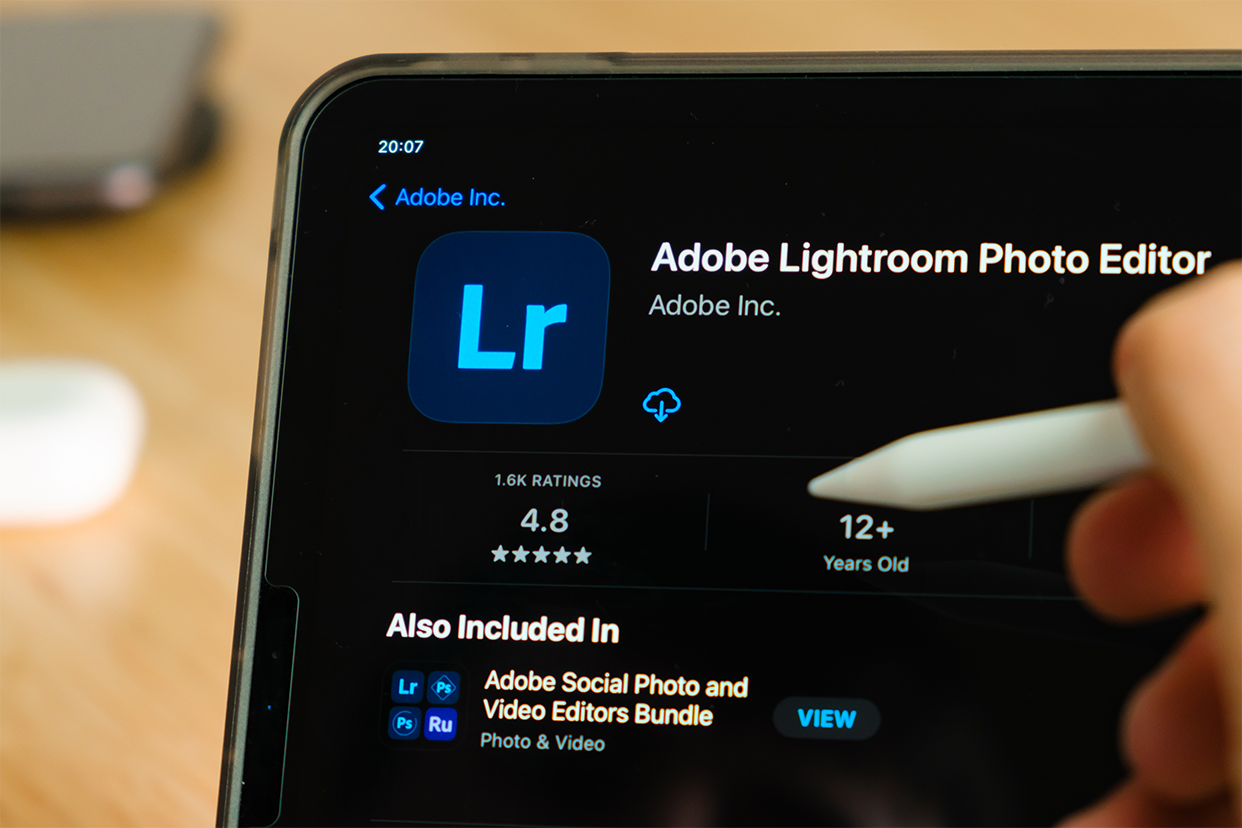 Clicking photos for memory or sharing them on social media has become an integral part of our digital life. As much as a good camera is important, post-production or editing is equally important. There are tons of applications available to do this depending upon the level of expertise and knowledge of the user. But one application that remains popular among everyone is Adobe Lightroom and Photoshop. This software is primarily supported by desktops. But you might also wonder if you can run them on a tablet. Well, let's clear this doubt today.
<!—H2 title-->


Devices you can run Adobe Lightroom on
Adobe Lightroom is supported on Windows and macOS devices, which are primarily computers. But there is something called Adobe Lightroom for mobile. It is supported on iOS and Android. So to use Lightroom on a tablet – Android or iOS – one can install Adobe Lightroom for mobile from the Play Store or App Store. You can use it on a smartphone as well.

ALSO READ: Apple iPads vs Android tablets: Which one is for you?

For Android users, you need to be running Android version 8 (Oreo) or later. For iOS users, you need to have iOS version 10 or later. As long as you have the required version of the operating system, you can run Adobe Lightroom for mobile on a tablet as well as on a smartphone too. For using Adobe Photoshop on an Android tablet, you can install Adobe Photoshop Express.
<!—H2 title-->


3 advantages of using Adobe Lightroom on a tablet
There are certain advantages to using Adobe Lightroom on a tablet. There is some flexibility that is inherent due to the combination of the form factor of the device and the operating system.

User-friendly UI: The biggest advantage to using Lightroom on a tablet is the flexibility of touch input. You can interact with the software in a much more intuitive manner. On top of this, the user interface is simple and extremely optimised for proficient working.

Camera accessibility: You can kill two birds with one stone. The app offers a dedicated manual camera mode. This feature can come in handy in a crunch situation when you want more control. On top of this, you can also share photos through its web-sharing system.

Full editing range: Even though it is not a desktop version, it doesn't skimp out on editing capabilities. You get almost all features available on the desktop version in a faster and simplified UI. It also supports RAW image files.
Disclaimer: This post as well as the layout and design on this website are protected under Indian intellectual property laws, including the Copyright Act, 1957 and the Trade Marks Act, 1999 and is the property of Infiniti Retail Limited (Croma). Using, copying (in full or in part), adapting or altering this post or any other material from Croma's website is expressly prohibited without prior written permission from Croma. For permission to use the content on the Croma's website, please connect on contactunboxed@croma.com