How to check 5G bands supported on my mobile phone?
5G bands can be checked on the phone in many convenient ways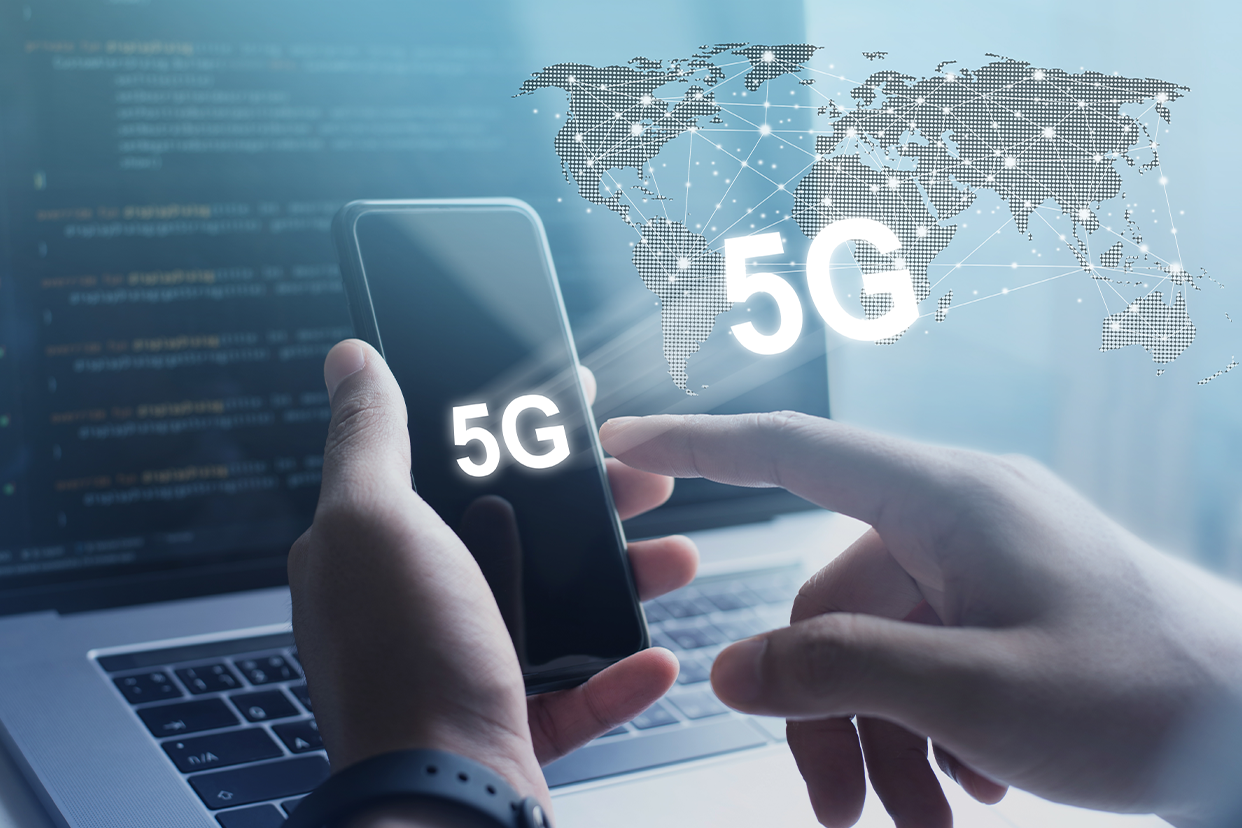 The day is not too far when we will be able to enjoy 5G services on our devices. At IMC 2022, PM Narendra Modi launched 5G services, which will be rolled out in 13 cities, followed by the rest of the country in a phased manner. If you're wondering if your existing phone supports 5G, then there are a couple of ways to check. There's also a way to check what 5G bands your phone supports. Here's a handy guide on checking the 5G bands supported by your Android and iPhones.
<!—H2 title-->
How to check 5G bands supported on your phone
To future-proof your smartphone, you should check the 5G bands on the device. A quick check of the number and kind of 5G bands on your phone is imperative, no matter if you own one or plan to buy one. You can check your phone's 5G bands, regardless of its manufacturer. You can check your phone's support for 5G bands in the following ways.
<!—H2 title-->
Check the device specifications page
You can check your smartphone's official specifications page to see which 5G bands it supports. Almost all smartphone makers have a specification page on their official website where all sorts of hardware information, including 5G support, can be found.
To find out if your smartphone supports 5G bands quickly, just google it and click on the official website. You can find detailed information about 5G bands on your smartphone's specifications page.
<!—H2 title-->
Check the retail box
Retail boxes of some phones also mention the supported 5G bands. You should check out the radio information on the back of the box like the New Radio (5G) or SA/NSA 5G. A number of details, including a list of 5G bands supported by a smartphone, can be found on the back of some smartphones.
<!—H2 title-->
Check dedicated websites
Some portals collect and maintain information on 5G bands for different smartphones. Not only will you see which 5G bands your phone supports, but you can also check which 5G bands are supported by your specific region and network provider.
There are dedicated websites that allow you to search and access the specs sheet for your smartphone. You can then view a list of supported 5G bands by expanding the "Network" section.
Some websites display 5G bands according to region, so you can see if your device supports 5G bands in India or Europe. If you are planning to buy a smartphone soon, this will be incredibly useful to you.
<!—H2 title-->
How to check supported 5G bands on iPhones
Apple sells all iPhone models with 5G support now, and to check for supported bands, head over to Apple's official website.
Open the dedicated iPhone model page and click on "Tech Specs".
You can find the iPhone's 5G bands list under "Cellular and Wireless," which is located at the bottom of the screen.
Disclaimer: This post as well as the layout and design on this website are protected under Indian intellectual property laws, including the Copyright Act, 1957 and the Trade Marks Act, 1999 and is the property of Infiniti Retail Limited (Croma). Using, copying (in full or in part), adapting or altering this post or any other material from Croma's website is expressly prohibited without prior written permission from Croma. For permission to use the content on the Croma's website, please connect on contactunboxed@croma.com