How to connect a phone to a TV?
It is fast, simple, and pretty reliable!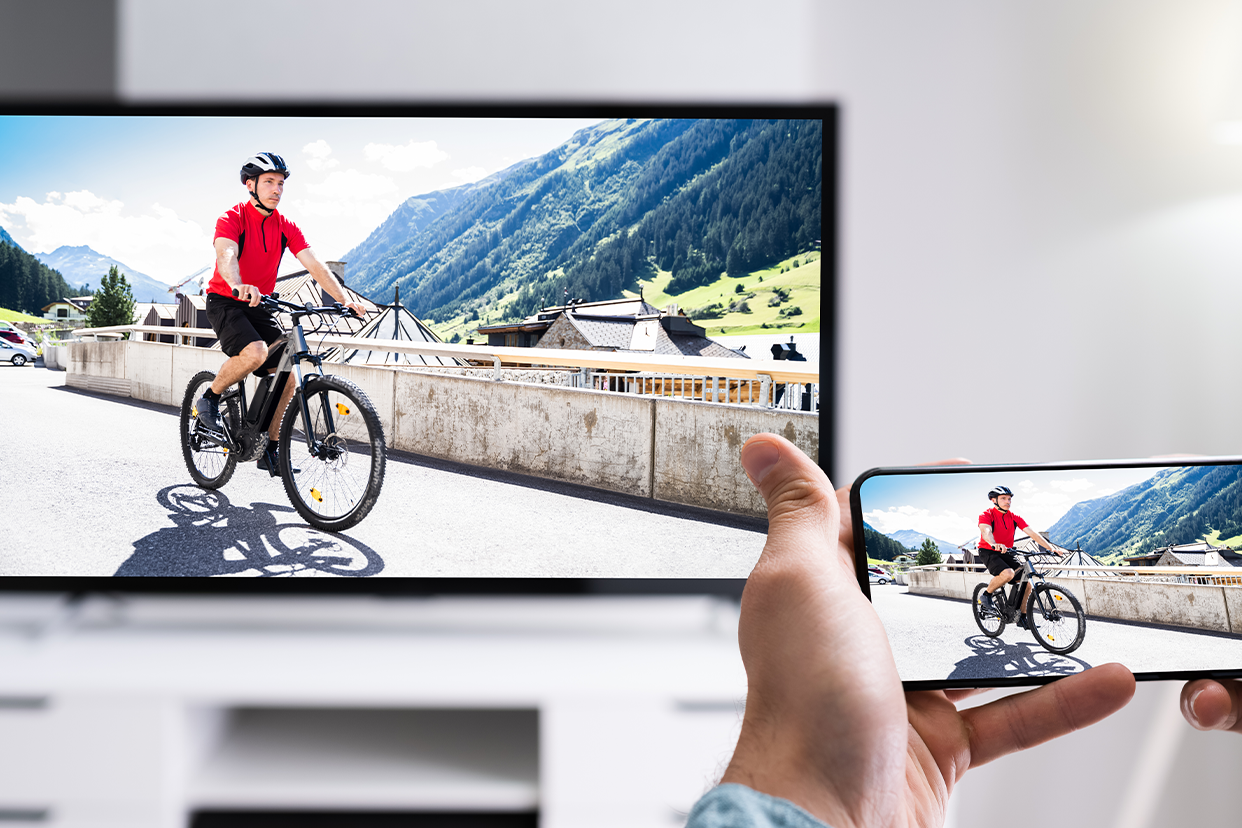 Even though smartphones are perhaps the most versatile gadget out there, they aren't without their limitations. One of its biggest strengths also happens to be its shortcoming in certain situations – its compactness. Sometimes we want to view the contents of our phone on a bigger screen. Well, nowadays it is possible on Smart TVs. There are a few ways you can connect your phone to your Smart TV and each has a few limitations and certain functionalities so use one according to your need.
Most smart TVs have a similar interface but they might have some features by different names or some features under some other category. With that in mind, let's get into how you can pair your phone with your smart TV via Bluetooth. This is based on Android TV, probably the most popular TV OS.
1. On your TV's home page, select Settings located at the top of the screen.
2. Once inside it, select Additional Setting.
3. Look for Remote & Accessories and select it. Your TV will now look for your phone.
4. Turn Bluetooth on your phone and look for your TV on the available devices.
5. You can tap on your TV name when it appears on your phone screen.
6. Tap confirm to accept the pairing. It might take a while.
7. Once done, your phone is now connected to your smart TV.
You can also connect by sharing a common Wi-Fi network. All you need to do is use either Chromecast or Miracast support by your TV. Just use either of these two apps and click on the Cast icon in the app that you wish to stream. From the list of given devices select your TV and you are done.
One thing to note here is Samsung users have a dedicated feature to connect and cast their phone's screen/content to their TV using a Smart View. For this, both your TV and Phone need to be connected to the same WiFi network and after that, you can scroll down the notification toggle and find the Smart View option. It is fairly simple and seamless. All you need to do is follow the prompts and it will be done in less than a minute.
Most TVs today support an HDMI connection but your phone doesn't have one. So, you can buy an HDMI to lightning, micro-USB, or USB type-C adapter. Just use this to establish a wired connection. It can be used to transfer video and audio files from a single source.
USB ports are some of the most common ports available on most devices. It is available on your phone as well as your TV. Just match what type of USB port both devices support and use an adapter accordingly to establish a wired connection.
Disclaimer: This post as well as the layout and design on this website are protected under Indian intellectual property laws, including the Copyright Act, 1957 and the Trade Marks Act, 1999 and is the property of Infiniti Retail Limited (Croma). Using, copying (in full or in part), adapting or altering this post or any other material from Croma's website is expressly prohibited without prior written permission from Croma. For permission to use the content on the Croma's website, please connect on contactunboxed@croma.com