How to connect a soundbar to a computer and a smartphone?
Connecting a soundbar levels up the audio experience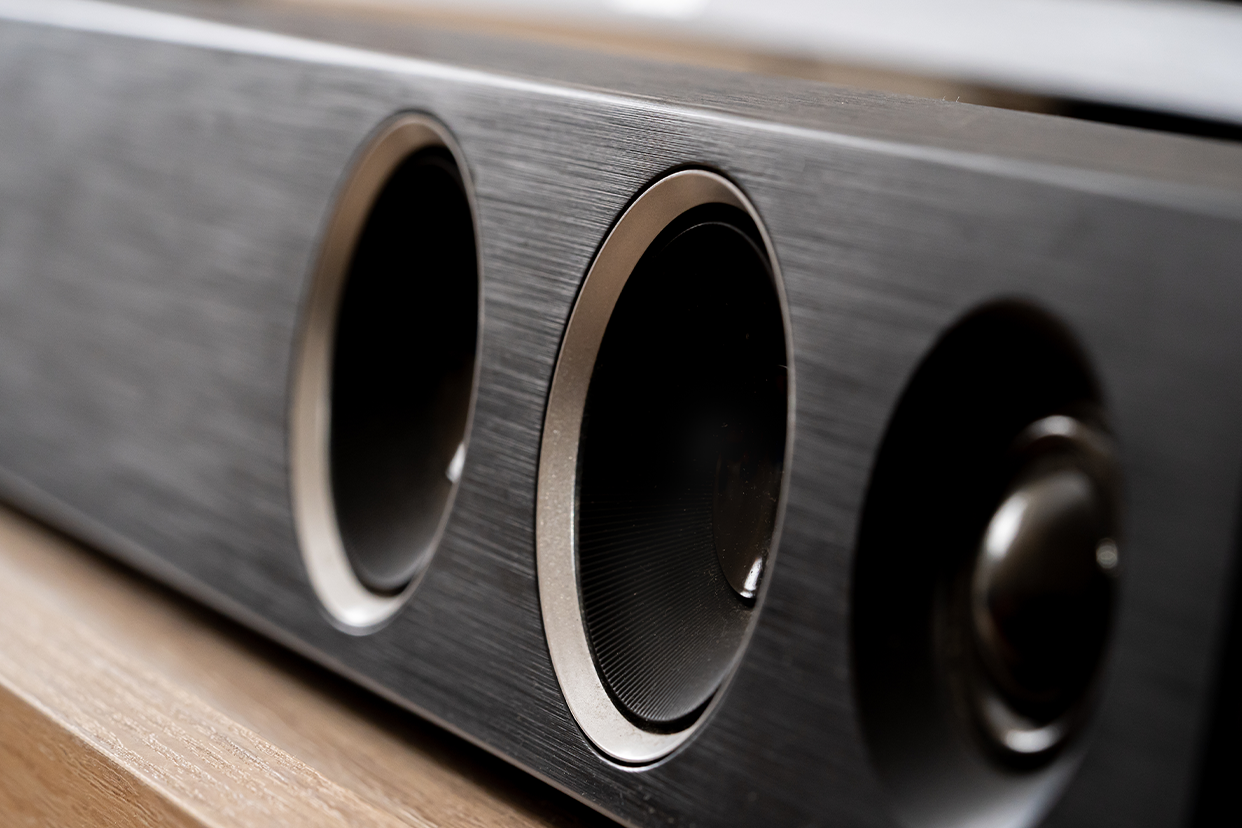 In addition to improving TV sound, soundbars can also provide high-quality sound for movies and gaming on your computer and smartphone. When you spend a lot of time watching media on your computer or smartphone, you are bound to notice that the relatively small speakers aren't enough for a well rounded audio experience. One solution is to use speakers, but you have to deal with cables all over the place. It might surprise you to learn that you can connect a soundbar to your computer and smartphone in a few easy steps.
<!—H2 title-->
Connecting a soundbar to a computer
The most common and simplest way to connect your computer to a soundbar is via the 3.5mm jack. Soundbars can be connected to a PC or laptop using a 3.5mm male-to-male cable. Your computer should be set to use the Aux input as the default playback device.
Almost all laptops have Bluetooth these days. The Bluetooth settings on your computer will show you a list of devices broadcasting a signal. Select your soundbar from the list once you've put it in pairing mode. You will hear a chime when the soundbar is connected to the computer.
You can use HDMI connections when you want to use the screen that your computer is connected to watch things. After the soundbar is placed, you will need to connect it via HDMI to your computer, and then open the audio settings on your computer. Your computer may need a few clicks to ensure the audio is routed to the soundbar since it probably doesn't expect you to split things like this. In the audio settings, you might not find the audio option but you can go with the HDMI option listed there.
Your computer may have a SPDIF or "optical out" port, which is rare these days. A high-end PC or a custom unit with an expensive sound card is more likely to have this option. Nevertheless, it is same as plugging the soundbar into the computer through an optical cable as with the Aux out 3.5mm option.
<!—H2 title-->
Connecting a soundbar to a smartphone
Almost all tech products are equipped with Bluetooth connectivity. It is a standard feature on most smartphones and tablets. You might have to opt for a Bluetooth receivers, which come in many different types, sizes, and features. They can be connected to stereos, amplifiers, or receivers. You can control your audio right from your pocket once you pair the adaptor with a smartphone or tablet.  
DLNA, AirPlay, Play-Fi Wireless Adapter
It might not be enough for the discerning audiophile or enthusiast when it comes to overall fidelity when using Bluetooth. Fortunately, some adapters send audio to soundbars wirelessly without compressing or losing quality. The range of wireless networks is typically greater than that of Bluetooth as well. 3.5mm, RCA, and digital optical cables are also used to connect Wi-Fi adapters. Unlike Bluetooth, compatibility will need to be considered more carefully when going with Wi-Fi Adapters.
You can always stick with the tried and tested 3.5mm-to-RCA audio cables if wireless seems too complicated. Smartphones and tablets use the 3.5mm headphone jack, while soundbars use the RCA connections. Plugs and input ports should match in colour. It's that simple!
3.5mm-to-3.5mm audio cable
You can also use a basic audio cable instead of a 3.5mm to RCA audio cable. There aren't always RCA input jacks on mobile devices, but you can pretty much count on 3.5mm jacks as the standard headphone jack. 
Audio equipment commonly uses stereo 3.5mm cables, which have the same connector on both ends. Plug-and-play compatibility is pretty much guaranteed with this connection option.
You will be able to enjoy much better audio from your computer with a sound bar, no matter what connection option you choose.
Disclaimer: This post as well as the layout and design on this website are protected under Indian intellectual property laws, including the Copyright Act, 1957 and the Trade Marks Act, 1999 and is the property of Infiniti Retail Limited (Croma). Using, copying (in full or in part), adapting or altering this post or any other material from Croma's website is expressly prohibited without prior written permission from Croma. For permission to use the content on the Croma's website, please connect on contactunboxed@croma.com