How to delete contacts on your iPhone?
Free up space by deleting all those contacts you don't need anymore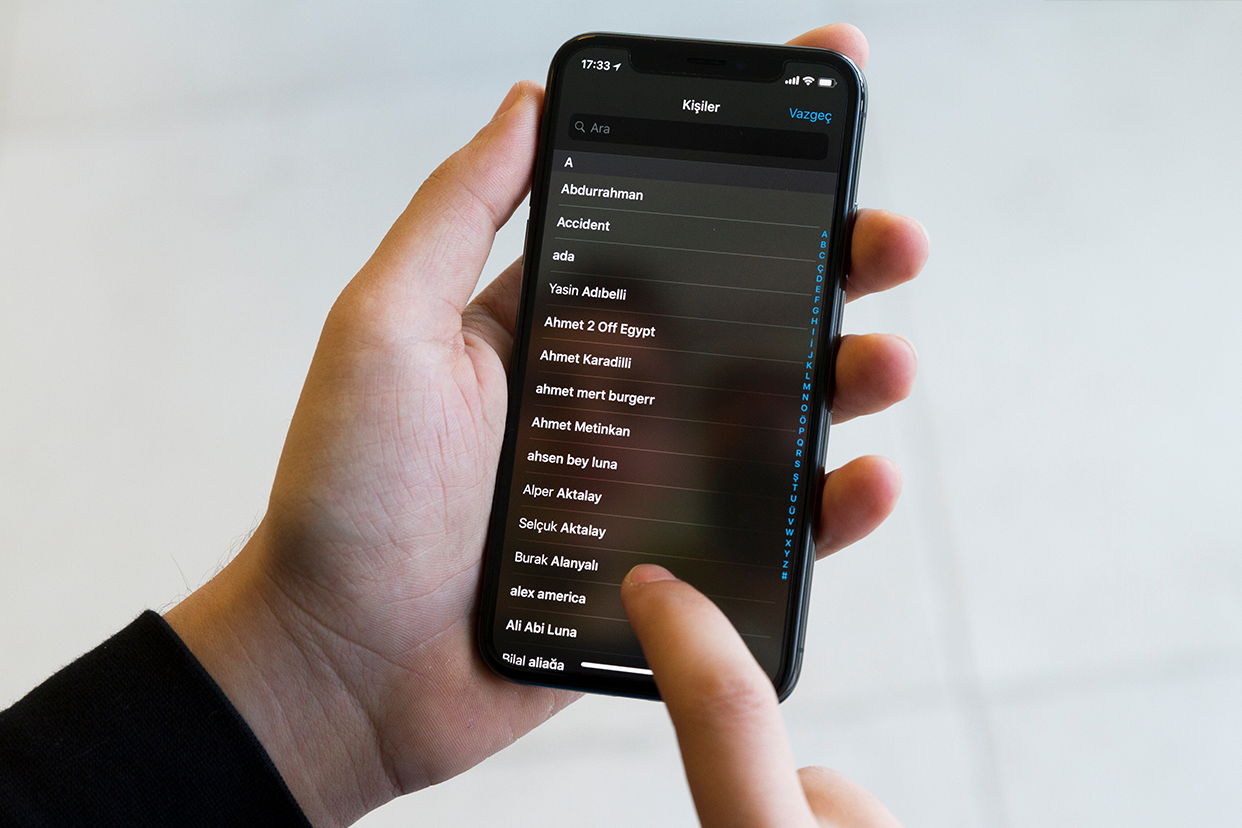 Maybe you've purchased a second-hand iPhone, or you've recently quit your job. Or you simply want to delete the old contacts because you won't need them anymore. While it is easy to delete contacts from your iPhone, sometimes people get confused when they try to delete multiple contacts at once. 

If you wish to delete multiple contacts from your Apple iPhone — you should consider two options: The first requires iCloud on your Mac or PC, while the second uses a third-party programme.  
<!—H2 title-->
How to delete a single contact?
To delete a single contact, follow the steps below:
1. Launch your iPhone's Contacts app, or click on the green Phone symbol and select the Contacts tab at the bottom of your screen.
2. Scroll down to the contact whose name you want to delete, then tap on it.
3. Next, click on the edit option at the top-right corner of the screen to edit a contact's information page.
4. Finally, tap on the Delete Contact button, highlighted in red, at the very bottom of your screen.
5. To confirm your selection, tap the red Delete Contact button that appears.
This effectively removes the contact from your contact list. However, the problem arises when you wish to delete multiple contacts since you can't select them all at once and delete them together.
<!—H2 title-->
How to delete multiple contacts at once?
You can delete multiple contacts by either using your iCloud and your Mac or by using third-party apps.
If all your contacts are stored in your iCloud, you can make changes to your contact information. If you delete contacts, those names will be pushed out of all your devices automatically. To delete multiple contacts, follow the steps below:
1. Log in to iCloud.com with your Apple ID and password using your Mac. You may need to enter a code sent to your iPhone.
2. Click on Contacts on the main page.
3. Press the control key on your Mac, and click on every contact you want to delete. It will highlight the contacts you want to remove.
4. At the bottom left of the screen, select the Settings icon.
6. Then select Delete to confirm your selection in the box.
There are several third-party apps you can use to delete multiple contacts and clean up space. You can download an app called Groups. It deletes many of your contacts at once. Moreover, it can also arrange your contacts by the date they were saved to your phone, group contacts together by category, and merge duplicate contacts. 

 You can also use Clean My Photos. It is a tool that can help you clean up space on your iPhone. With a single swipe, you can delete all duplicate contacts, images, and videos. It also keeps track of the battery life of your iPhone and can filter and delete contacts that lack a name, phone number, or email address.   

Another app that you can use is Delete Contacts+. This application allows for bulk contact deletion, contact backup and restoration, and contact field sorting. It can combine contacts with the same name for an extra fee.  

Deleting multiple contacts from your iPhone is quite simple. You can use your iCloud, or you can use third-party apps to delete your contact. Additionally, you can also block the contacts you don't want to hear from anymore.
Disclaimer: This post as well as the layout and design on this website are protected under Indian intellectual property laws, including the Copyright Act, 1957 and the Trade Marks Act, 1999 and is the property of Infiniti Retail Limited (Croma). Using, copying (in full or in part), adapting or altering this post or any other material from Croma's website is expressly prohibited without prior written permission from Croma. For permission to use the content on Croma's website, please connect contactunboxed@croma.com