How to drain water from an automatic washing machine?
Let's try to unclog the mystery.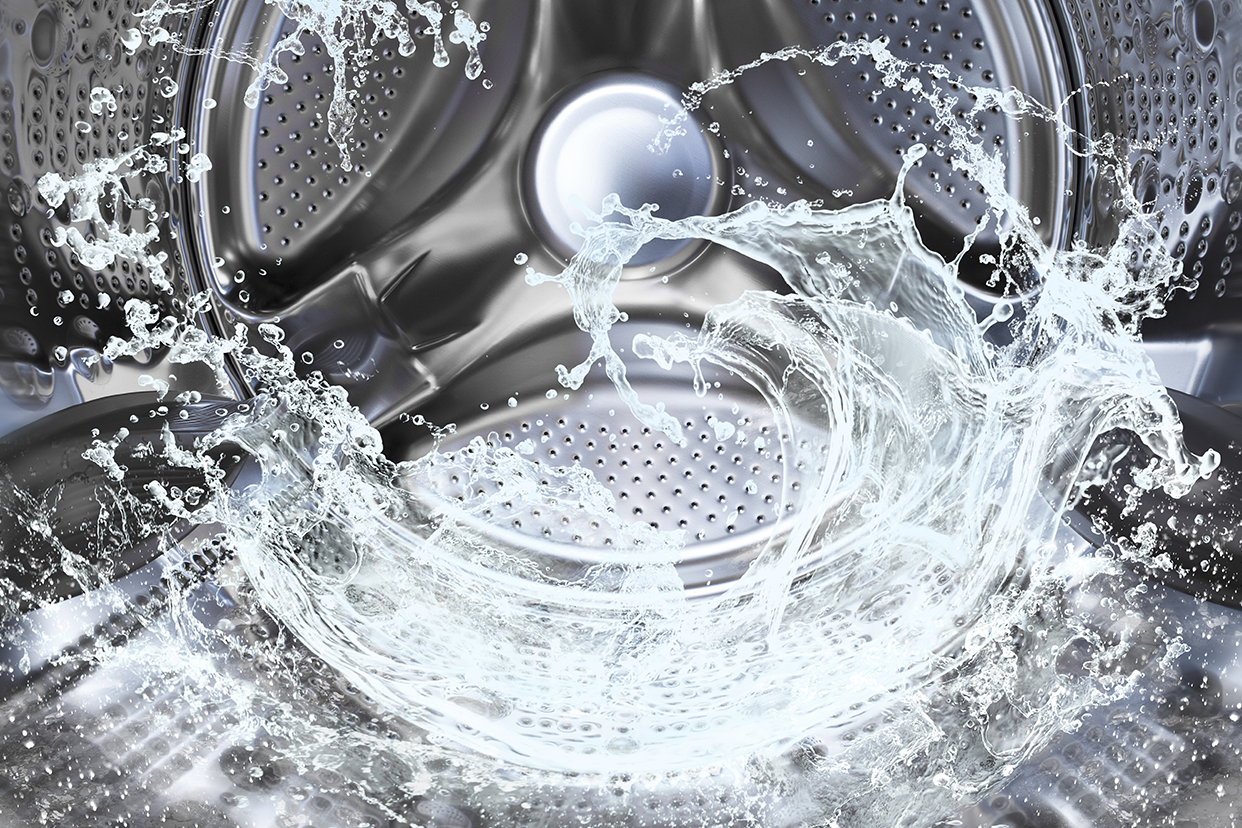 Despite the updated technology and features of your washing machine, it might still require some human intervention. Washing machines need water to function, but the same water needs to drain out for them to perform efficiently. It can lead to issues if the water isn't getting drained.
If you have a fully-automatic washing machine, you hardly have to worry about the draining process. These machines are designed, built, and set up in a way where they take care of the entire process based on a few commands. They have a dedicated mechanism installed that drains the water out of the washer tub after the spin cycle is complete. However, you need to ensure that the draining hose, connected from the machine to the drainage hole, is clear and secured well.
When it comes to semi-automatic washing machines, they require a little more human involvement than fully-automatic washing machines. To drain water out, you need to follow a few simple steps:
1. After the washing cycle is complete and washing is done, power down the machine and cut off the water supply.
2. Take out the washed clothes, in the case of a top-loading machine, and turn the knob from "wash" to "drain". Ensure your draining hose is directed towards a ground drainage hole, a sink or a bucket if you have nothing else.
3. In the case of a side-loading machine, you simply trunk the dial from "wash" to "drain" before taking the washed clothes out.
4. If your machine is working normally, all the dirty leftover water will get drained through the hose.
<!—H2 title-->
What if it doesn't drain after all this?
1. Often, this is caused due a clog in the hose. Check if your draining hose is straight and doesn't have any unusual fold that might obstruct the flow of the water.
2. Wiggle the hose a little in case it has something stuck in it.
3. Check the draining pump. Washing machines have a dedicated drainage pump to push out the water. Many times, small lint or dirt build-up from washing may be clogging the pump.
Even after all this, if your machine doesn't drain the water out, you should get professional help. Fiddling with the features may cause more harm than resolving the issue. For the time being, you can drain manually by siphoning the water into a bucket if you have a top-loading machine.
Disclaimer: This post as well as the layout and design on this website are protected under Indian intellectual property laws, including the Copyright Act, 1957 and the Trade Marks Act, 1999 and is the property of Infiniti Retail Limited (Croma). Using, copying (in full or in part), adapting or altering this post or any other material from Croma's website is expressly prohibited without prior written permission from Croma. For permission to use the content on the Croma's website, please connect on contactunboxed@croma.com