How to find your lost AirPods?
We've got every scenario covered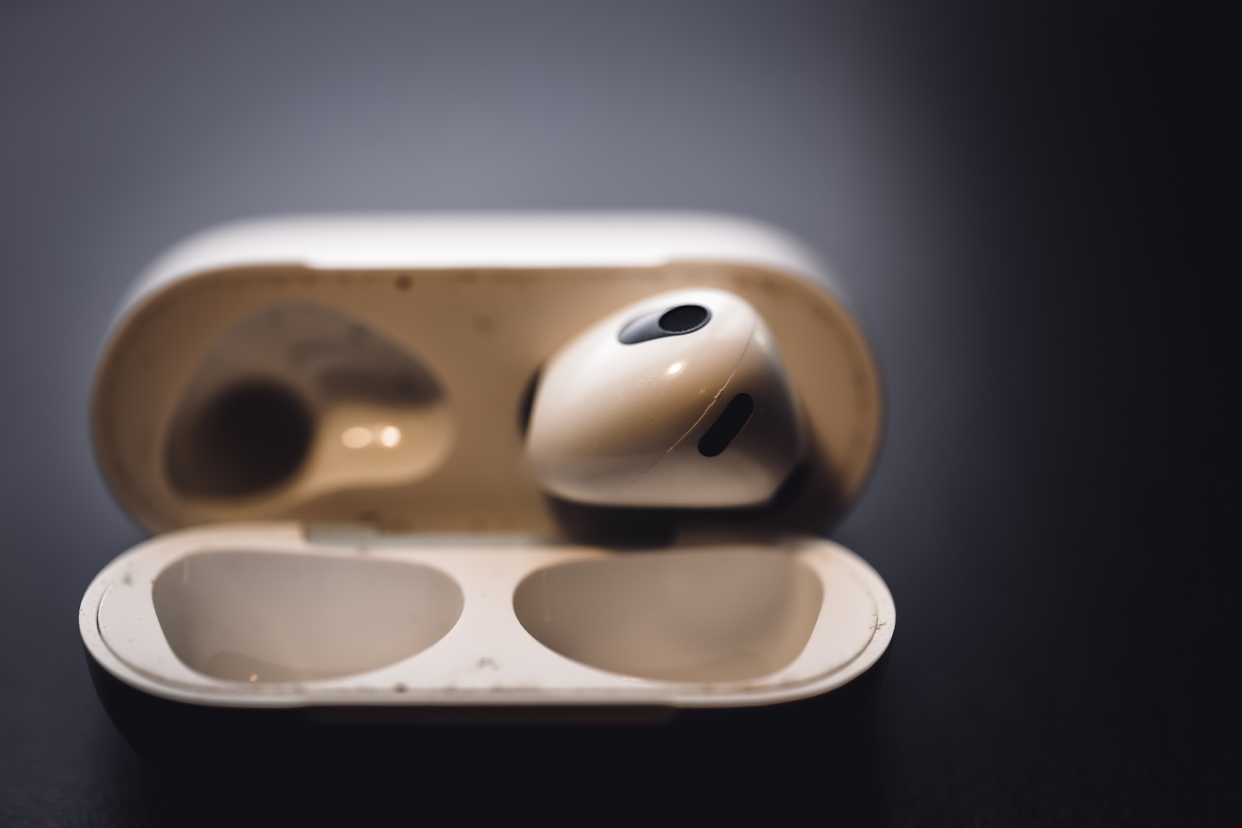 It is very easy to lose your Apple AirPods since they are sleek and small. That said, using your iPhone or a web browser, you can quite easily locate them. The 'Find My' app has recently been updated with a new firmware version for AirPods Pro, AirPods Max, and some Beats headphones. The following guide help you find your missing AirPods.
<!—H2 title-->
How to find lost AirPods
In case you don't know where your AirPods are, or the whole case that holds both AirPods, this is what you should do:
On your iPhone, launch Find My app.
On the bottom, click Devices.
Click the AirPods you want to select.
A map will appear on your iPhone showing the last known location of the earbuds. However, the Find My App is unable to track the case along with the AirPods. Additionally, your AirPods case does not have its own Bluetooth connectivity, so you cannot scan its location.
<!—H2 title-->
How to find Airpods using an iPhone?
Follow the steps if you are using your iPhone to find your AirPods.
Step 1: Get the Find My app for your iPhone and open it.
Step 2: Tap the devices icon at the bottom of your screen.
Step 3: A list will appear under devices where you can choose your AirPods from the list. Swipe up to see all your Apple devices if you don't see your AirPods.
Step 4: You can check your AirPods' last connection location on the map. Your AirPods will also show you the nearest address.
Step 5: Play sound if you have AirPods nearby. Once the pop-up window appears, tap Play Sound again. There will be a beeping noise from each of your AirPods, but it won't be very loud.
Step 6: Use Directions if you're far from your AirPods. Directions to the last location of your AirPods will be shown here. Tap Go for turn-by-turn directions.
Step 7: If you are close to your AirPods, you can also tap Find to locate them. You will be able to hear AirPods beeping as you get closer to or farther from them with this new feature.
Your iPhone will attempt to connect to your AirPods once you tap Find. To get the best results, uncover your camera and walk around until the two connect.
<!—H2 title-->
How to use iCloud to find your lost AirPods
Step 1: Open a browser and go to www.icloud.com.
Step 2: Use your Apple ID to log in.
Step 3: The Find iPhone option will appear.
Step 4: In the top menu, select AirPods from the All Devices drop-down menu.
You can make your AirPods ring if they are nearby after you've completed the earlier steps. You can use iCloud to find the lost AirPods using your iPhone or Mac. Even if you lose only one, this will work. To make your AirPods play the sound, follow the following steps after completing the above 4 steps.
Step 5: An option of "play sound" will appear. Tap on that.
Step 6: Following the AirPods' sounds of the chirps will help you locate your AirPods.
<!—H2 title-->
What to do if you can't find your lost AirPods
Apple's Lost Mode, released with iOS 15, can help you if you cannot locate your AirPods. Loss Mode utilises the entire network of iOS devices, as opposed to the above features which only use your own devices.
All iOS devices in Lost Mode will conduct a massive search when your AirPods are lost. You will receive an alert when your AirPods are found within the network. There is a good chance that someone will open a closed AirPod case that has been considered 'powered off' by the network. Regardless of where you are, you will receive an alert whenever AirPods' case gets opened.
Follow the steps to activate the Lost Mode.
Step 1: Tap Devices in the Find My app.
Step 2: Select the AirPods you want to find.
Step 3: Tap the Activate button under 'Mark As Lost' and then tap continue.
Step 4: Please include a phone number and/or email so that the AirPod case's finder can get in touch with you. (Optional Step)
Step 5: Turn on Lost Mode by tapping Activate button.
The given guide can help you find your Airpods. Having all this information is handy when you can't find any of your electronic devices.
Disclaimer: This post as well as the layout and design on this website are protected under Indian intellectual property laws, including the Copyright Act, 1957 and the Trade Marks Act, 1999 and is the property of Infiniti Retail Limited (Croma). Using, copying (in full or in part), adapting or altering this post or any other material from Croma's website is expressly prohibited without prior written permission from Croma. For permission to use the content on the Croma's website, please connect on contactunboxed@croma.com