How to keep your fridge clean and safe?
Healthy food lives in a healthy refrigerator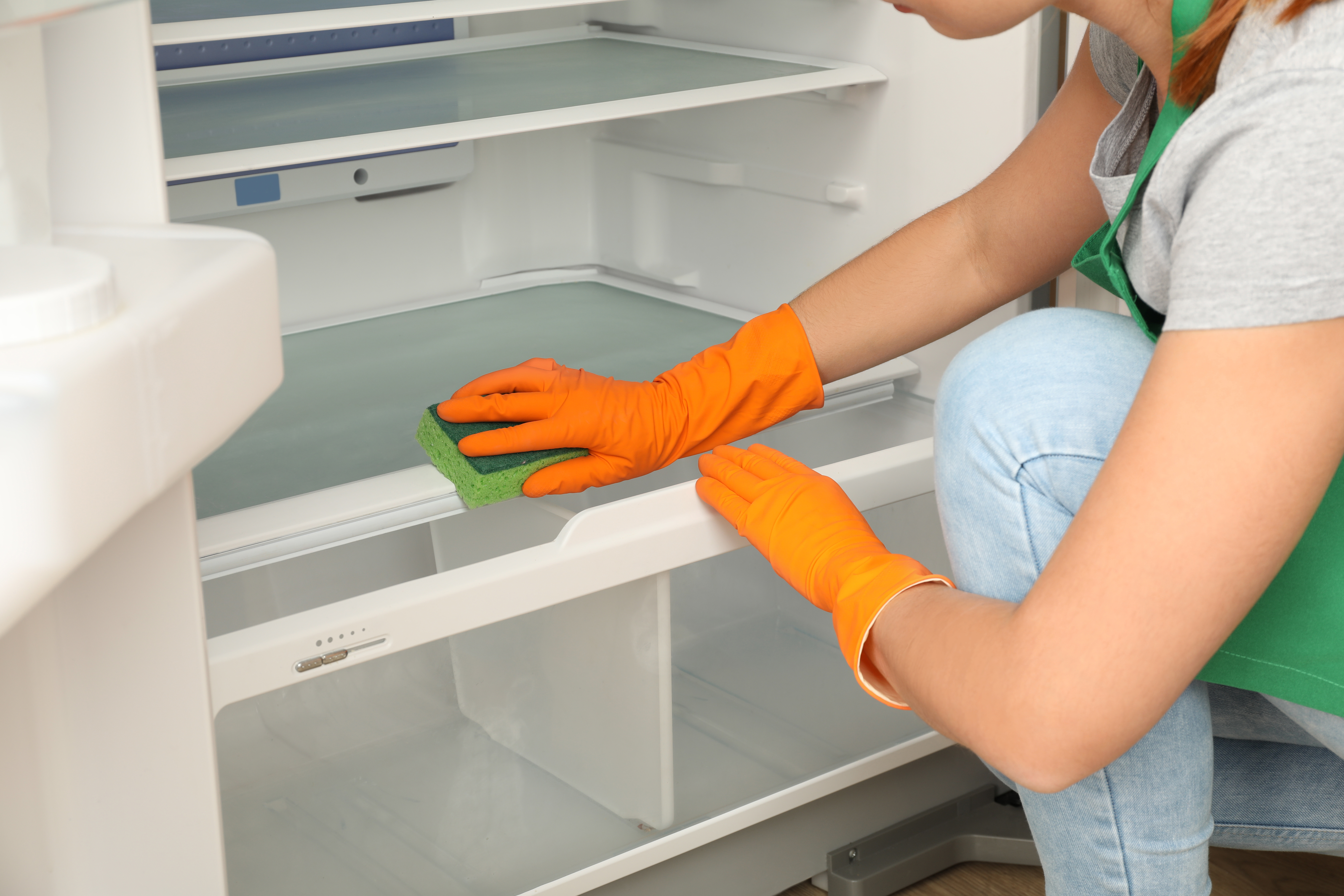 We often forget that our electrical appliances need timely attention too. Refrigerators are a basic utility and responsible for keeping our food stored and safe to eat. But what if the refrigerator itself is unsafe to keep the food? Here's all that you need to keep in mind for keeping your fridge healthy and so your food!
<!—H2 title-->
Why do fridges need to be cleaned?
Most common problems with refrigerators begin with the refrigerator not being clean. Dirt may settle on the doors and prevent them from getting sealed tightly. The glass shelves and racks also need to be cleaned or else the stored food gets contaminated too.
Heat can also get trapped inside the refrigerator if the coils and condenser fan have some dirt stuck to them. This may lead to the refrigerator not getting cooled properly. With one problem comes many others, so it is highly advisable to thoroughly clean your fridge and keep it dust-free
<!—H2 title-->
Tips to keep your refrigerator clean
Though cleaning your refrigerator may seem tedious, it is a necessary task.
1. Fingerprints and stains are often found on the racks. Clean the glass shelves and racks with a wet cloth at least once every two months to avoid permanent marks.
2. For the efficient working of a freezer, it is often recommended to clear off the extra ice that stays frozen on the walls. Using a frost-free refrigerator makes this manual process redundant.
3. The cooling vents responsible for maintaining the temperature inside the refrigerator also need frequent cleaning. Use a brush and gently rub them without being too rough.
4. Once every six months, check the condenser coils and fan and also clean them. You can do it on your own or seek professional services.
<!—H2 title-->
Things to avoid for keeping your fridge safe
For keeping your refrigerator safe, you need to keep in mind certain things.
Always store food in leakproof and airtight containers. Do not use harsh soaps or dishwasher liquids to clean the exterior or interior of the refrigerator. They can leave marks and scratches over the surface.
Do not overload the refrigerator, and make sure there's enough space and air left for all the items. It's not only bad for the food but also for the refrigerator because it is optimised for a certain capacity and overloading it may lead to damages.
Refrigerators have a lifespan of around 10 years, but maintaining your refrigerator can make it last longer. With just these little steps, you can ensure the safety of your refrigerator and it's worth it too.
Disclaimer: This post as well as the layout and design on this website are protected under Indian intellectual property laws, including the Copyright Act, 1957 and the Trade Marks Act, 1999 and is the property of Infiniti Retail Limited (Croma). Using, copying (in full or in part), adapting or altering this post or any other material from Croma's website is expressly prohibited without prior written permission from Croma. For permission to use the content on the Croma's website, please connect on contactunboxed@croma.com