How to set up a Google Assistant speaker?
Let us assist you in setting up a smart speaker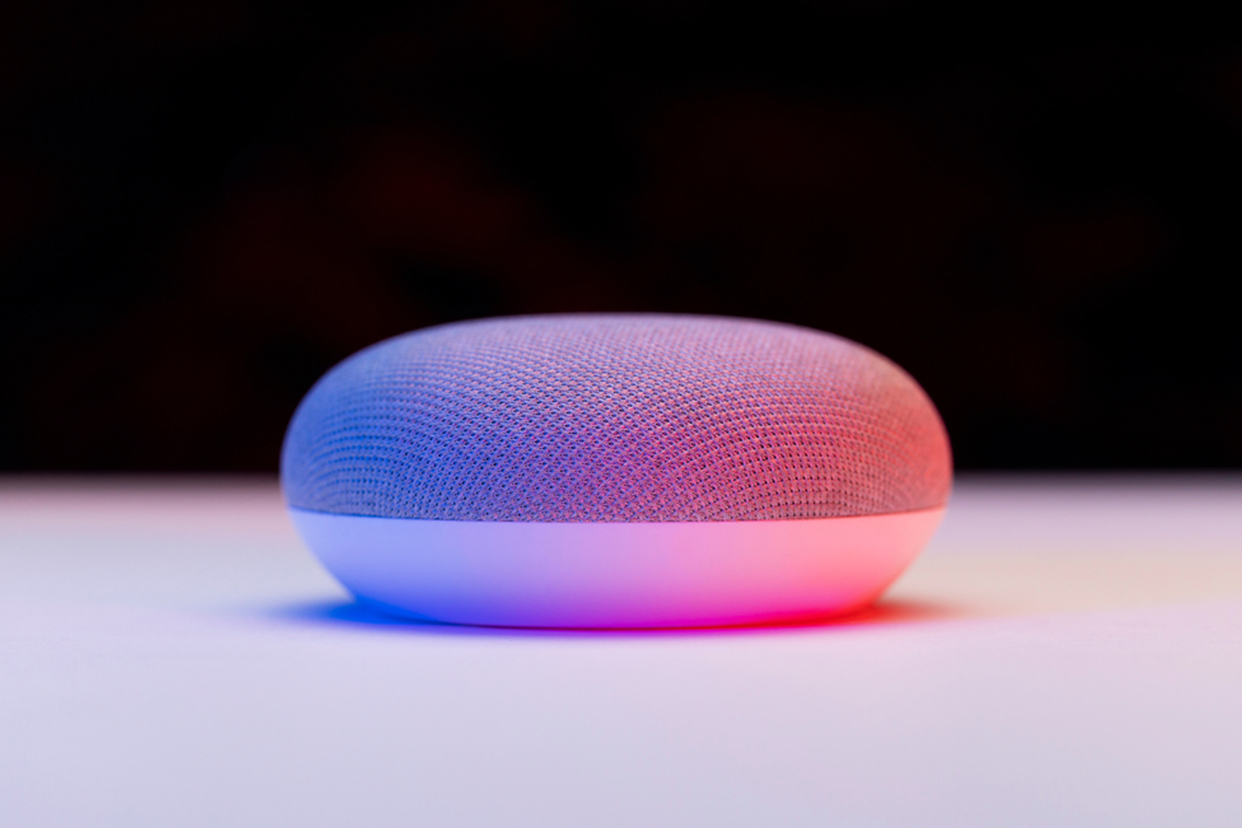 There are three main virtual assistants powering smart speakers — Alexa, Google Assistant and Siri. They have been around for a while now, but it's only lately that are being seen as useful everyday gadgets. They are interactive and helpful. If you've recently bought yourself a Google Assistant speaker and are wondering where to start, you're at the right place. This guide will help you in setting a Google Assistant speaker.
<!—H2 title-->
What is a smart speaker?
A smart speaker is like a compact audio playback device with one big difference. They can connect to the internet and can be controlled with voice commands by a user. The integrated virtual assistant can perform many tasks such as replying to your queries, setting alarms, reminders, and playing music among plenty of other things.
<!—H2 title-->
Steps to set up a Google Assistant speaker
1. After taking it out of the box and plugging it into a power source, your speaker will say "Welcome to Google Home. To get started, download the Google Home app on a phone or Tablet".
2. For the initial setup, you will need to connect your phone and speaker to the same Wi-Fi network.
3. Now download the Google Home app on your phone from the Play Store or App Store
4. Open the app and click on "Get started" at the bottom right.
5. It will ask you to choose an account or you will get an option to "Use another account" as well. After doing that, tap on OK.
6. It will then ask you to "Choose a Home" or you can add another name by clicking on "Add another home".
7. After naming your speaker, tap on Next.
8. You will be asked to fill Home address, you can either add this or skip this. Do as per your preference.
9. If you are not adding the address, click on Skip and then tap on Continue without address.
10. It will then ask permission for Location Access, click on Next and "Allow only while using the app".
11. Once the location/GPS is turned on, it will ask you to turn on Bluetooth. Click on "Turn on" and then "Allow".
12. It will then look for your speaker. It might take a few seconds.
13. Once found, it will show a prompt, simply select the option "Yes".
14. Your Google Home speaker lights will turn blue. It will take a while to connect.
15. Once connected, it will ask "Did you hear the sound" along with a blinking sound from the speaker. Select "Yes" at the bottom right when you hear the sound.
16. It will then ask permission to help improve the smart speaker by sharing your data. Select an option according to your choice.
17. After that, it will ask you where the speaker is put inside your home. Select the room from the given options then select Next.
18. Now it will ask to connect to the Wi-Fi network. Connect it to the same Wi-Fi network you have connected your phone to.
19. Once the smart speaker is connected, it will show you a "Few things to know".
20. Select the Next option once you have gone through all of it and understood them properly. These are some of the things which will help you get the most out of your smart speaker.
21. It will then ask you to set up the Voice Match on the speaker, click on continue then I agree. Then, you will have two options, "Start Saving audio" and "Not now". Choose as per your preference. This can be done even after the setup.
22. If you select "Not Now", then simply select "Next". It will show you "Your Assistant is Ready".
23. After that, you will get the option to set other things like " Listen to music & radio", "Watch film & TV", and "Call friends & family". You can set these up later as well. Simply select "Not Now".
24. It will then ask permission to "Stay in the know". Basically, it will tell you about upcoming Google hardware and other stuff. You can select yes or no.
25. It will then show you a brief of what you have set up till now. Simply click on the continue option. In a few seconds, you will be done. You have set up your Google Assistant speaker.
Disclaimer: This post as well as the layout and design on this website are protected under Indian intellectual property laws, including the Copyright Act, 1957 and the Trade Marks Act, 1999 and is the property of Infiniti Retail Limited (Croma). Using, copying (in full or in part), adapting or altering this post or any other material from Croma's website is expressly prohibited without prior written permission from Croma. For permission to use the content on the Croma's website, please connect on contactunboxed@croma.com