Is it worth repairing an old washing machine?
Don't splash the cash on a new washing machine just yet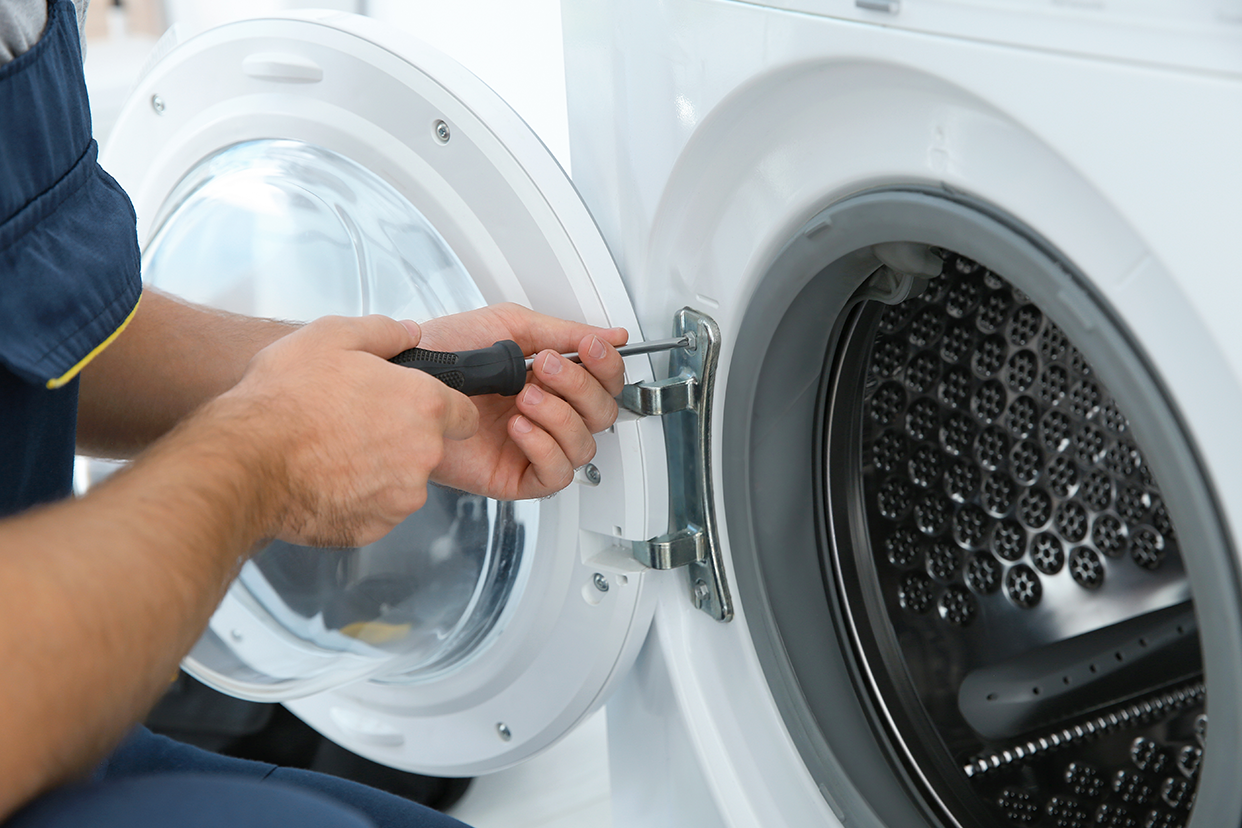 Repairing or replacing your washing machine is a difficult decision. Despite being expensive, they are an essential part of the household, and their failure can be inconvenient. If faced with an issue, you need to carefully consider whether to get the existing machine repaired or replace it completely. Consider the following factors when deciding whether to replace or repair a malfunctioning washing machine.
<!—H2 title-->
Things to consider when repairing an old washing machine
Age
Washing machines have a lifespan of around 11-14 years. As with any appliance, performance levels dip as they age. So when your washing machine breaks down, consider how close it is to the end of the lifespan before deciding whether to get it repaired or replaced.
Health
When spinning, do you hear loud noises? Is there a problem with the wiring? Is it malfunctioning or not working at all? It is crucial to know the problem with your washing machine so that you can decide what to do about it. Get a second opinion from an expert if you're unsure.
Quality of washing
The market is constantly being updated with new models offering better performance as technology advances. Thus, if yours is not fulfilling its purpose, you should consider purchasing a new one. Newer machines are not only feature-rich, but are also more energy efficient, which will reflect in your electricity bills.
Cost of repairs
It can be very cost-effective to buy a new washing machine, especially if your current unit malfunctions frequently. Take into account how much labour and parts will cost you. For instance, parts manufactured overseas are usually more expensive than those manufactured domestically. There could also be a scenario where the parts for your current washing machine are no longer availbale.
Warranty coverage
Manufacturers provide warranties to ensure that their sold units will be replaced or repaired within a specified period. The repair or replacement must be paid half or in full once the warranty period has expired. To save money during your warranty period, you need to know how long it lasts. A warranty is only valid in a few cases. You should refer to the manuals and the warranty guarantee you received with the washing machine.
You don't always have to replace your old washing machine just because it has some wear and tear. The most cost-effective way to give your old washing machine new life is to regulary service it. But don't forget to compare the budget when you are going for a repair.
Disclaimer: This post as well as the layout and design on this website are protected under Indian intellectual property laws, including the Copyright Act, 1957 and the Trade Marks Act, 1999 and is the property of Infiniti Retail Limited (Croma). Using, copying (in full or in part), adapting or altering this post or any other material from Croma's website is expressly prohibited without prior written permission from Croma. For permission to use the content on the Croma's website, please connect on contactunboxed@croma.com