6 must-have accessories for your work laptop
Work hard, play harder with these six peripheral accessories for your laptop!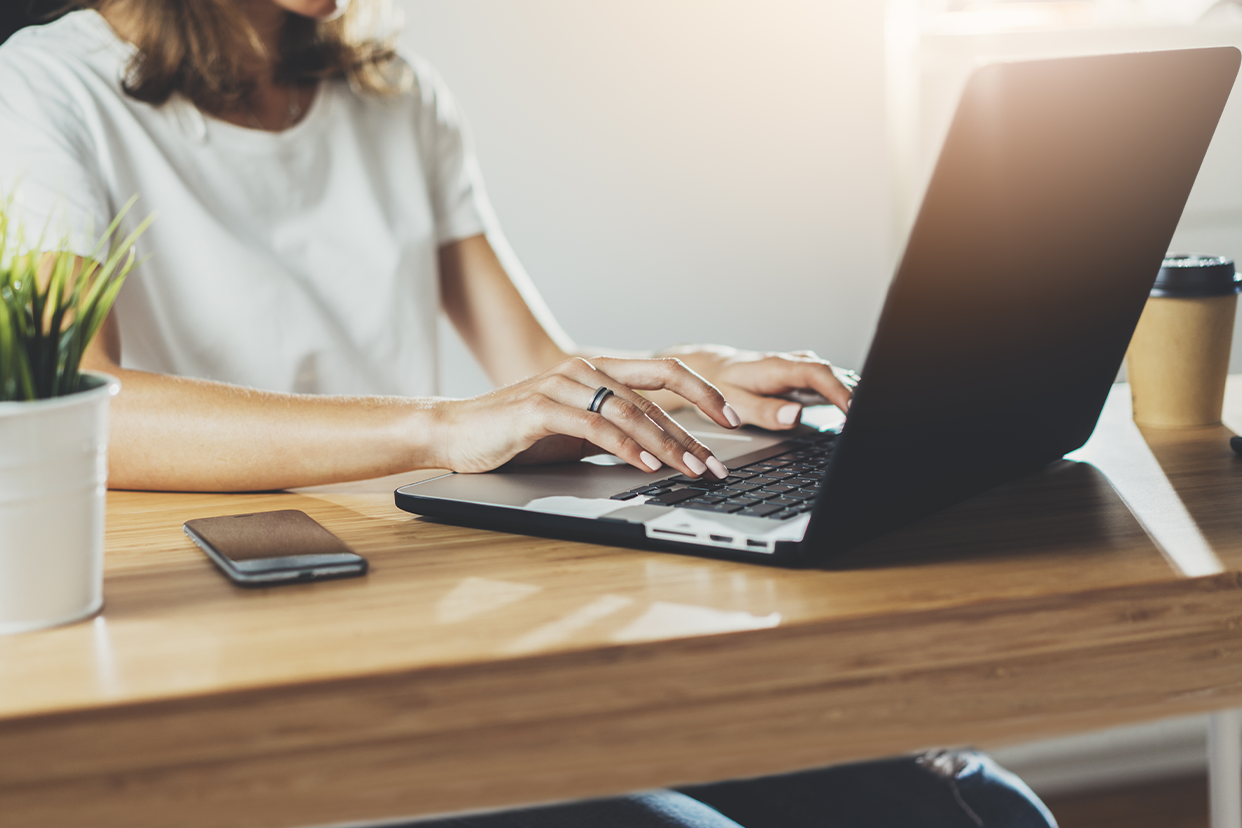 Our lives, much like smartphones, have also begun revolving around our laptops. Laptops particularly proved to be a saviour during the pandemic the world over, whether for entertainment or work purposes.
If you happen to be a stickler for organization, you likely have a separate laptop which you use only for work. In which case, you may want to read on. We've put together a small list of accessories to help enhance your laptop's functionality, to help make life a little easier, and to boost your productivity.
<!—H2 title-->
6 must-have accessories for your work laptop
Styluses: Laptops with touch enabled screens are almost always compatible with a stylus. If you tend to engage with photo/video editing as part of your work, or even designing, styluses will make your life a whole lot easier. Check out the Spigen Stylus Pen , which features a lightweight aluminum design along with soft rubber tip.
Anti-glare filters: We understand those 12-hour long shifts must be hard on your eyes, owing to the glare from your laptop screens. It is a good idea then, to invest in an anti-glare filter for your screen. They not only reduce reflection, but also make it easier to read material clearly.
External hard disks: If you're looking for a secure location to store your work files, consider investing in an external hard drive. These little devices fit in the palm of your hands but are capable of storing anywhere between 500GB to 5TB of data. Check out Seagate's Backup Plus Slim Portable 2TB hard drive with USB 3.0 .
Ring lights: A ring light helps brighten your area for a crisp, clear image for your video conferences with your team at work or even external clients. These devices attach to your laptop using a clip, and because of their small size, don't obstruct the view of the screen. If you're wondering which one to pick up, take a look at the Zebronics USB Web Cam, with a 16 LED Ring Light and 5MP camera .
Cooling pads: We all know the more a system multitasks, the more it can heat up. Therefore, to keep your computer cool and ensure its smooth functioning, consider investing in a cooling pad. One such cooling pad is the Croma Gaming Cooling Pad , with RGB LEDs for proper heat indication, and adjustable angles of between 6.5 to 45 degrees.
Power bank: Even though battery life in the case of laptops is considerably better than smartphones, there is a potential that you could run out of power while performing power intensive tasks on your system, or in the case of a power cut. This is where laptop power banks come in. Have you checked out the Xiaomi Hypersonic 20000mAh 3-Port Power Bank ? This powerbank, true to its name, can charge power delivery-compatible laptops super quickly at 45W, and mobile devices at 50W. Furthermore, its battery capacity of 20,000mAh guarantees multiple charges for your device, and can be charged in under four hours.
Disclaimer: This post as well as the layout and design on this website are protected under Indian intellectual property laws, including the Copyright Act, 1957 and the Trade Marks Act, 1999 and is the property of Infiniti Retail Limited (Croma). Using, copying (in full or in part), adapting or altering this post or any other material from Croma's website is expressly prohibited without prior written permission from Croma. For permission to use the content on the Croma's website, please connect on contactunboxed@croma.com