Safety tips to keep in mind while using a room heater
Safety tips you must abide by while using a room heater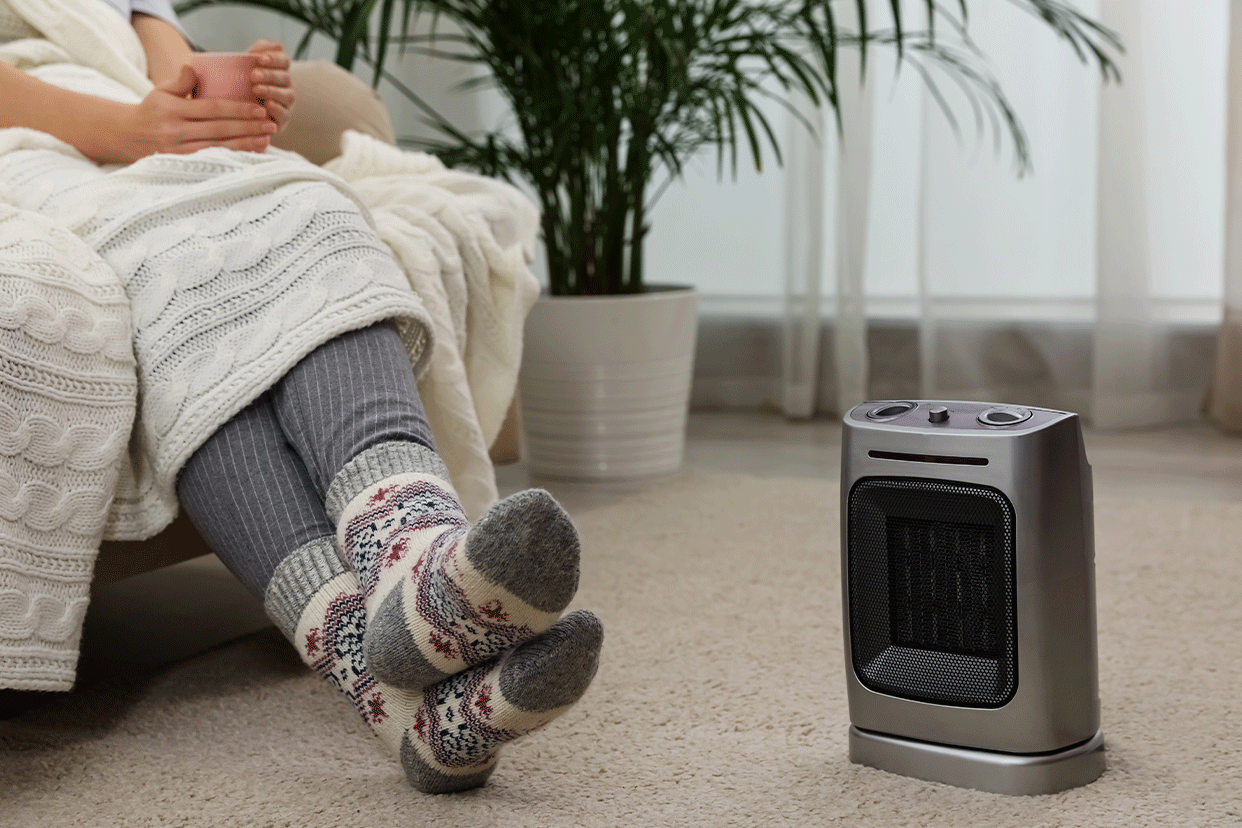 During the winter months of December and January, it is important to have a room heater to keep your living space warm. This is why investing in a good room heater can bring you some comfort during the winter months.
However, room heaters can be dangerous and can even cause a fire if not used properly. Therefore, it is crucial to keep safety procedures in mind while using a room heater. This article will discuss the safety measures you should undertake while using a room heater.
The Bureau of Indian Standards (BIS) bases its testing and certification of all electric appliances on a set of safety criteria. Important details about the creation and application of these products must be provided by the producers. As a result, you should only purchase BIS-certified room heaters for your home, as they are risk-free and secure. 
Keep it away from people and objects
Electrical energy is converted into heat by electric heaters, which produce a lot of hot air. Due to the possibility of electric shocks or severe burns from unintentional contact with the device, they are risky for both children and dogs. Additionally, it must be kept apart from anything that could catch fire, such as furnishings, clothes, rugs, and decorations.
Keep your heater away from water sources
Try to avoid using your room heater in the kitchen, bathroom, or any other location where it might come into contact with water. Even if you must use the heater in these places, be sure to position it safely away from any potential water splashes or leaks. Direct contact between your heater and the water could harm the electrical system, cause a fire, or endanger surrounding people with shock or electrocution.
Don't leave your heater unattended
Never leave a room heater unattended for an extended period of time. Never forget to turn the appliance off and disconnect it first before leaving the room or retiring to bed. Long-term use of heaters in enclosed spaces can be hazardous because it increases the risk of carbon monoxide poisoning, which can lead to headaches, nausea, dizziness, and weakness.
Keep your heater on the floor
Placing the heater on a flat surface is one of the most fundamental space heater safety considerations. Keep the heater on if you want the warm air to blow directly onto your face. This might not be a secure choice, though. It will be a secure room heater if you set it directly on the floor, not even on a mat. It is not permitted to place it on a wooden desk, stool, or table. Despite the apparent safety of these situations, there is a potential that the heater will fall off and overheat, which could start a fire.
Inspect your room regularly
Another safety recommendation you must abide by is to routinely inspect your room heater to ensure it is clean and operating properly. Make sure the cable or heater's body has not been harmed, and assess if it is heating the space sufficiently. It is best to get in touch with the service centre right once if you discover something amiss.
Ensure that your heater has additional safety features
The best room heaters include top-notch safety features that guarantee no harm will be done even in the event of danger. When the heater topples over, it automatically shut off. If the temperature rises too high, the overheating sensors will turn the heater off. These features will dispel concerns about the safety of the room heater.

It is necessary to abide by these safety features when it comes to your room heaters. They will save you a lot of trouble in the future.
Disclaimer: This post as well as the layout and design on this website are protected under Indian intellectual property laws, including the Copyright Act, 1957 and the Trade Marks Act, 1999 and is the property of Infiniti Retail Limited (Croma). Using, copying (in full or in part), adapting or altering this post or any other material from Croma's website is expressly prohibited without prior written permission from Croma. For permission to use the content on the Croma's website, please connect on contactunboxed@croma.com