Should the AC be turned off at night when sleeping?
To sleep with the AC on or not, that is the question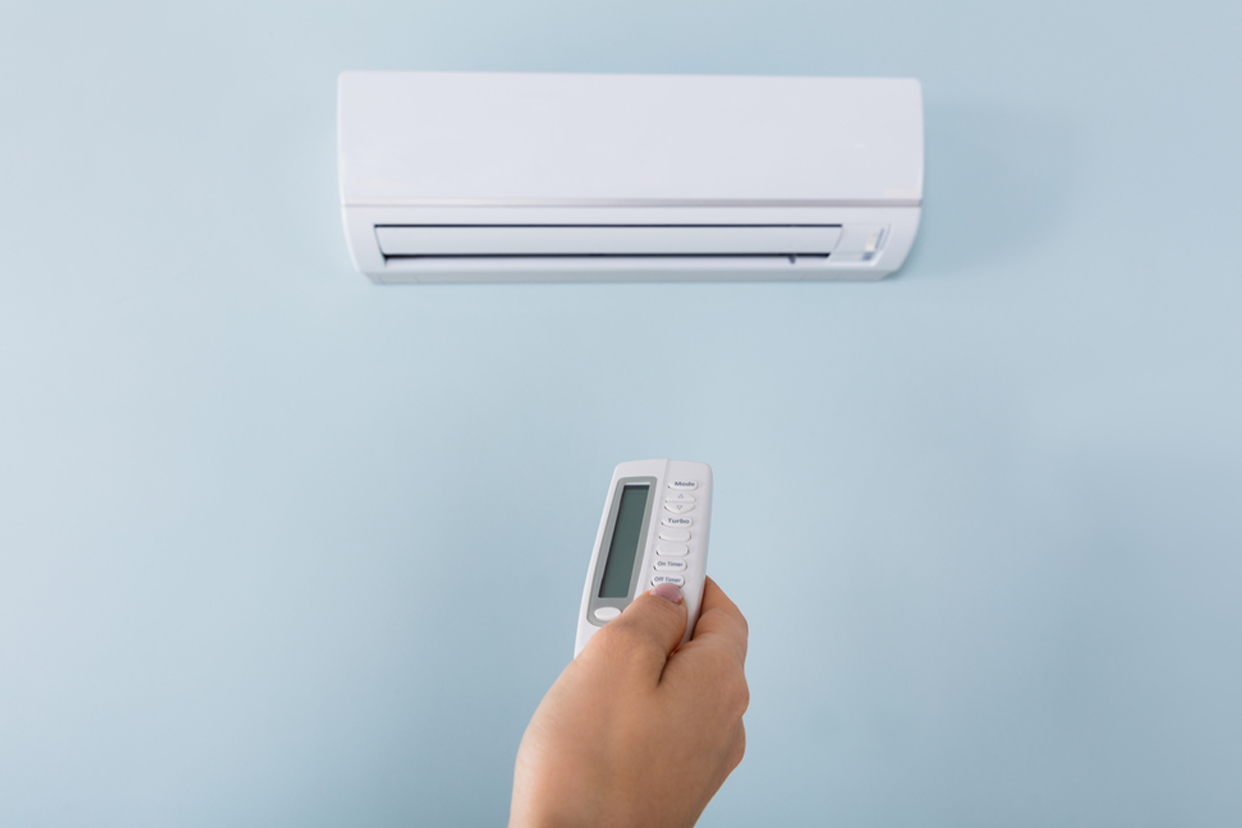 Air Conditioners are a necessity these days, but are also among the most energy-consuming home appliances. So, it is only logical to wonder whether you should let your AC run for the entirety of the night or not. Not allowing an AC to run for the entire night will save you a significant amount of money on your electricity bill. But there are more sensible and sustainable approaches to using an AC.
<!—H2 title-->
When can you turn off your AC at night?
There isn't a simple and straightforward answer that is applicable to everyone. It is slightly tricky to answer . There are certainly a few situations where it is advisable to turn off your AC at night. These depend on a few things, such as;
1. Season: This is the most obvious thing as we don't need cooling in winter, so you can definitely turn it off. Even in transition months before and after winter, it is perfectly ok to keep the AC turned off at night.
2. Outside temperature: If the outside temperature is relatively cool then in this situation, too, you can turn off your AC at night.
3. Relative humidity: If it is not humid and you think a fan would do a fine job just as any, then you should definitely consider turning your AC off.
4. Other cooling solutions: If you have other cooling solutions that are more energy efficient, then you should be on the lookout for the opportunity to turn your AC off as frequently as possible and save energy, as much as possible.
<!—H2 title-->
Other alternatives you can try
Even if you don't want to turn it off, there are multiple things you can do that will certainly help you save some energy and reduce your electricity bill. It will also make your AC use more responsible and sustainable.
1. Night mode: Nowadays, most ACs come with a dedicated night mode, so you can use this to optimise energy efficiency.
2. Pairing it with a fan: You can pair your AC use at night with a fan to supplement it. It will significantly save energy.
3. Schedule turn on and off: ACs nowadays come with plenty of smart features. One of these is you can schedule a turn on and off so you can schedule a cycle of turn on and off to optimize for the energy consumption.
4. Low power consumption: If you have just the right kind of AC, you may be able to turn down the cooling capacity to a certain level. It will noticeably save energy. It is a perfect middle ground between completely turning it off and keeping it turned on all night to its full capacity.
5. Fan Mode: You can also put the AC in fan mode so that it will consume less energy, and this will keep the room to a comfortable temperature too.
Disclaimer: This post as well as the layout and design on this website are protected under Indian intellectual property laws, including the Copyright Act, 1957 and the Trade Marks Act, 1999 and is the property of Infiniti Retail Limited (Croma). Using, copying (in full or in part), adapting or altering this post or any other material from Croma's website is expressly prohibited without prior written permission from Croma. For permission to use the content on the Croma's website, please connect on contactunboxed@croma.com