How to protect yourself from the side-effects of ACs
Wondering what side effects could an AC possibly have? Read on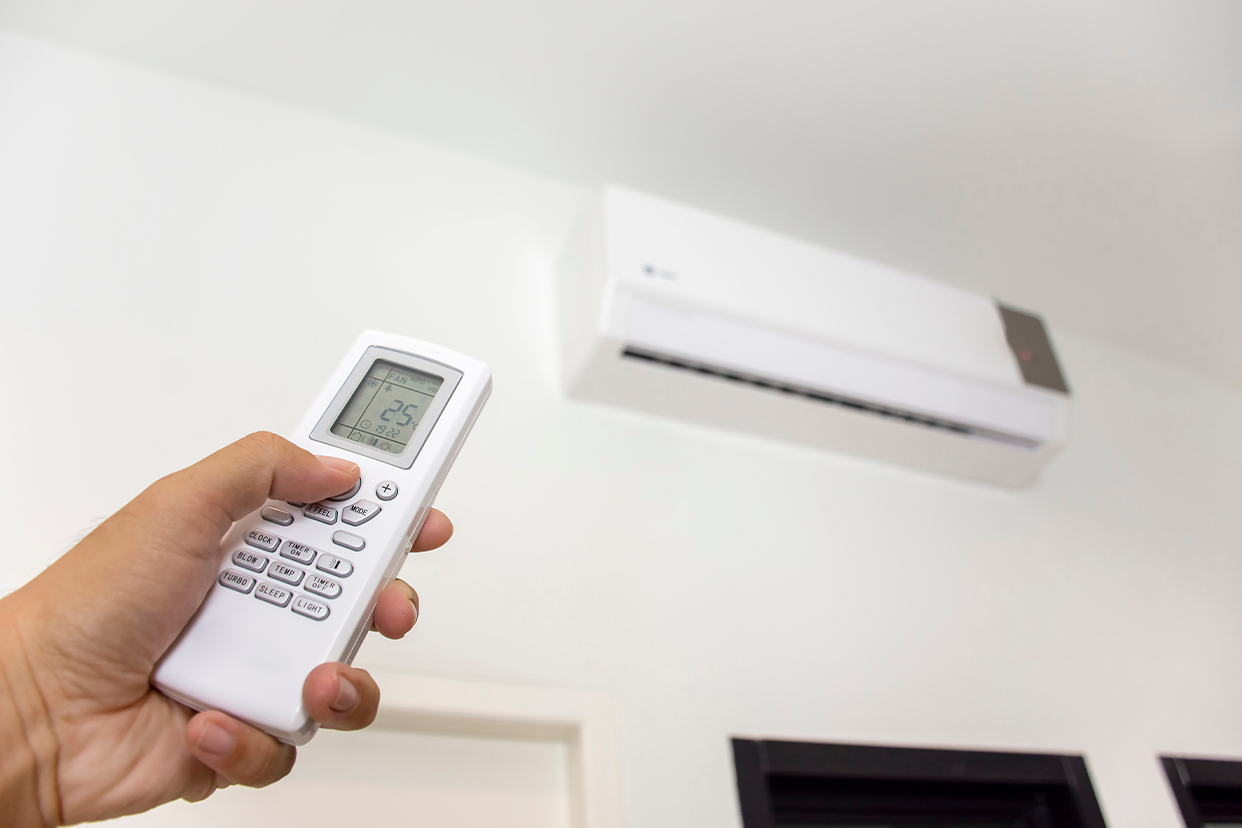 In the summertime, you'll find yourself spending more time in your rooms with the AC on full blast. While it brings respite from the heat, did you know that this could also lead to a number of side effects? That's right, while the AC is meant to comfort you, it can also cause a lot of health issues. It is imperative to know just what these issues are and how to tackle them.
Prolonged exposure to ACs can lead to dehydration and heat exhaustion, which are both uncomfortable and dangerous conditions. To keep safe this summer, here are some tips for avoiding the side effects of too much AC.
<!—H2 title-->
How to protect yourself from the side effects of AC?
One of the most important things you can do to protect yourself from the side effects of ACs is to keep them clean. Dirty air filters can lead to poor indoor air quality, which can cause respiratory problems, allergies, and other health issues. Make sure to clean or replace your air filters regularly and have your AC unit serviced by a professional at least once a year.
Maintain proper humidity levels
ACs can also cause low humidity levels, which can lead to dry skin, eyes, and throat. To maintain proper humidity levels, consider using a humidifier in conjunction with your AC unit. This will help keep the air moist and prevent dryness.
Using your AC properly can also help protect you from its side effects. Set your thermostat to a comfortable temperature and avoid setting it too low. This will not only help prevent health issues but also save energy and reduce your electricity bill. Additionally, avoid sitting directly in front of the AC unit for prolonged periods as this can cause colds and other respiratory problems.
Lastly, taking breaks from your AC can also help protect you from its side effects. Spending too much time in an air-conditioned environment can cause fatigue, headaches, and other health issues. Consider taking breaks outside or in a naturally ventilated room to give your body a break from the cool air.
A little bit of fresh air can go a long way. Doing so will ensure that you stay comfortable and healthy during these hot summer days. You'll be feeling great in no time if you take breaks from your AC and enjoy the summer breeze. Keeping yourself comfortable and healthy is essential, and taking regular breaks from air-conditioned environments can help prevent fatigue, headaches, and other health issues. It's important to stay cool during hot summer days, but don't let your AC put you at risk!
Disclaimer: This post as well as the layout and design on this website are protected under Indian intellectual property laws, including the Copyright Act, 1957 and the Trade Marks Act, 1999 and is the property of Infiniti Retail Limited (Croma). Using, copying (in full or in part), adapting or altering this post or any other material from Croma's website is expressly prohibited without prior written permission from Croma. For permission to use the content on the Croma's website, please connect on contactunboxed@croma.com