Battery life to pairing: 5 speaker FAQs answered for you
Answering questions around your audio device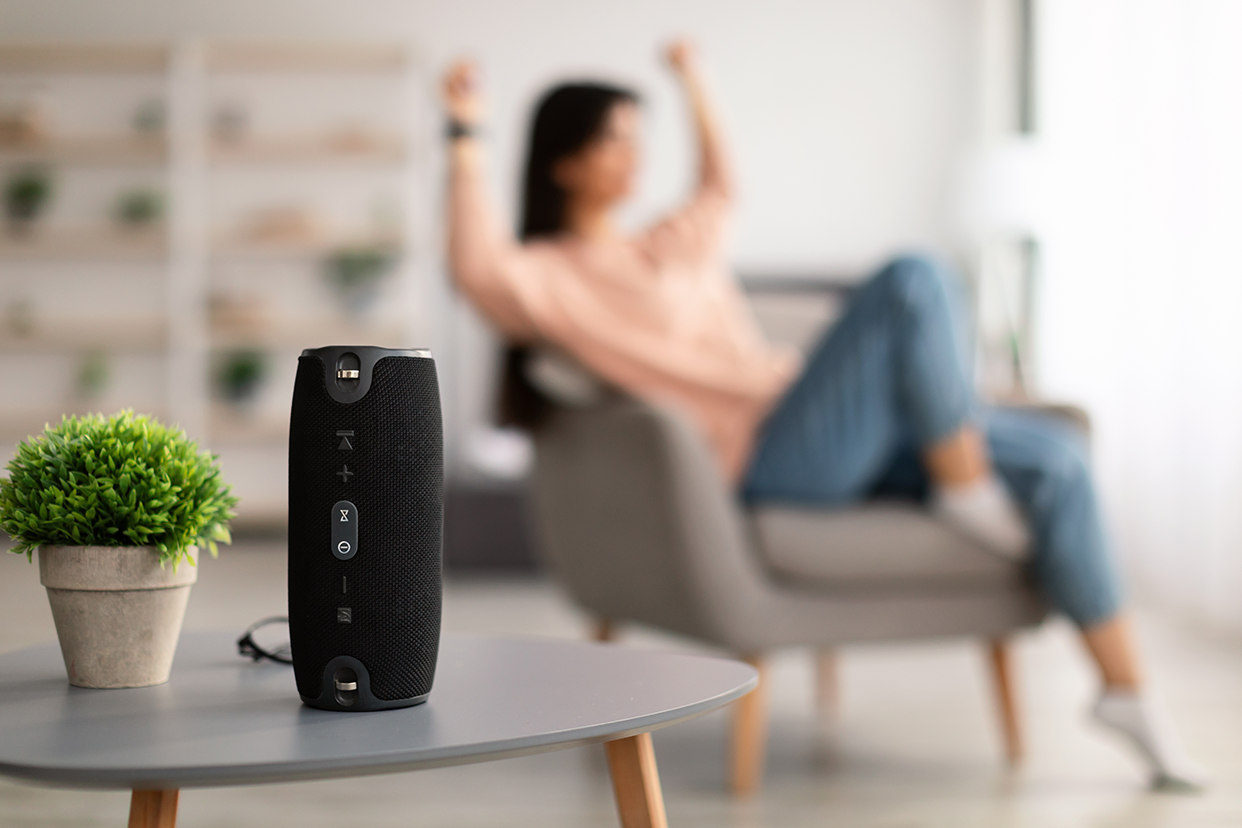 Speakers might not be as complicated as most other gadgets. But that doesn't mean people don't have questions or doubts around them. Here are five common doubts around speakers, and we help answer them.
<!—H2 title-->
How to increase battery life of portable speakers?
Portable speakers are a great way to enjoy music on the go, but their battery life can be short-lived. To increase battery life, you can follow certain tips like avoiding extreme temperatures, turning off Bluetooth and Wi-Fi when the speaker is not in use, keeping volume at moderate levels, and more.
<!—H2 title-->
Can my speakers work underwater?
If you have a waterproof speaker, you can use it in water. However, it depends on a few factors. First, the material of your speaker will determine how well it performs underwater. Second, the depth of the water will also affect how well your speaker works. Finally, you'll want to make sure that you have a waterproof case for your speaker if you plan on using it in the water.
<!—H2 title-->
How many devices can I pair with my speakers?
In general, most Bluetooth speakers can be paired with up to eight devices. This number may vary depending on the make and model of your speaker. If a new device is paired, the oldest paired device will automatically get unpaired. For example, some Bose speakers can only be paired with one other device at a time. To check how many devices your speaker can be paired with, consult your speaker's manual or contact the manufacturer.
<!—H2 title-->
How can I clean my speakers without damage?
Cleaning speakers is a common task; however, it is important to do it correctly in order not to damage them. There are a few different ways to clean speakers, but the most common is to use a vacuum cleaner. Before cleaning them, make sure to remove the dust cover and the speaker grilles. Then, use the vacuum cleaner to clean the speaker surface. Finally, dry the speaker surface and cover it with the dust cover or grille. You can also wipe your speakers with a microfibre cloth. Dampen the cloth with some water and wipe your speakers. Then finally, wipe away with a dry cloth.
<!—H2 title-->
How to store speakers when not in use?
Speakers can be stored in a variety of ways, but the most important thing is to keep them away from sunlight and heat. Keep them in a well-ventilated or temperature-regulated room. The best way to do this is to keep them stored in a cabinet or drawer out of the reach of children. They should also be kept away from water, because humidity can cause corrosion. It can also affect the wiring and cause a short circuit, damaging your speakers. You should store them away in boxes and see them tightly, so insects don't get in.
Disclaimer: This post as well as the layout and design on this website are protected under Indian intellectual property laws, including the Copyright Act, 1957 and the Trade Marks Act, 1999 and is the property of Infiniti Retail Limited (Croma). Using, copying (in full or in part), adapting or altering this post or any other material from Croma's website is expressly prohibited without prior written permission from Croma. For permission to use the content on the Croma's website, please connect on contactunboxed@croma.com