Things to keep in mind while upgrading to a large-screen TV
In the market for a large-screen TV? We have a checklist for you.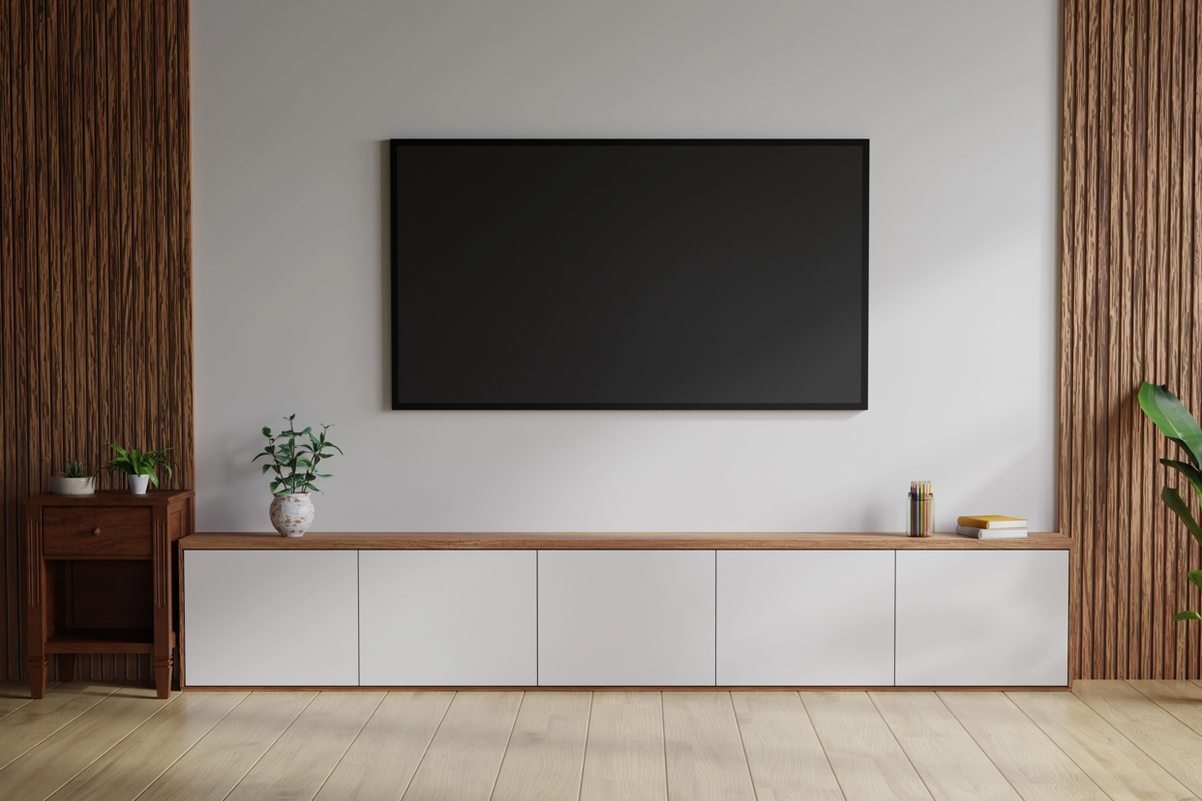 Televisions, more often than not, end up becoming the centrepiece of a living room. Whether you're looking for a brand-new LED TV or are thinking of upgrading, a fair amount of research goes into getting one for yourself. And if you're planning to bring home a large-screen television in place of your smaller one, you may have to take multiple factors into consideration.
However, with several styles and technology flooding the online marketplace today, it may be overwhelming to pick the one that suits your needs best. But you don't have to worry about all that because we have it all simplified for you; read on to find out more:
<!—H2 title-->
Things to keep in mind while upgrading to a large-screen TV
Placement in your room
If you're planning to upgrade to a large-screen TV, it is crucial to identify its placement within your space. Will the new TV be placed in the same place as the old one? Will you require a larger wall to accommodate the television? Would you rather prop your TV up on a console table, or would you want it wall-mounted? Ensure you have all the answers ready before you head to your nearest Croma store for a big-screen television.
The right type
We all love a good, larger-than-life experience, but how do we ensure which one's the best for us? Today, you can choose between variants ranging from HD Ready TVs to Ultra HD 4K, and even going up to Ultra HD 8K. Each of these TVs come with their own set of unique features that are also a crucial deciding factor when it comes to picking the right one. Today, televisions also offer a smart variant that can carry out tasks with the help of a voice assistant. The best way to choose a suitable large-screen TV is to filter the features you find useful.
Connectivity with peripheral devices
Televisions can be used in a variety of ways by connecting them with your devices. Whether you're into gaming or are looking to project media from your smartphone, it is best to invest in a large-screen TV that gives you the option of enhanced connectivity. Look out for a model that offers multiple USB and HDMI ports for you to plug and play seamlessly.
Disclaimer: This post as well as the layout and design on this website are protected under Indian intellectual property laws, including the Copyright Act, 1957 and the Trade Marks Act, 1999 and is the property of Infiniti Retail Limited (Croma). Using, copying (in full or in part), adapting or altering this post or any other material from Croma's website is expressly prohibited without prior written permission from Croma. For permission to use the content on the Croma's website, please connect on contactunboxed@croma.com