5 ways to test the quality of a microphone
It's literally time for a mic check!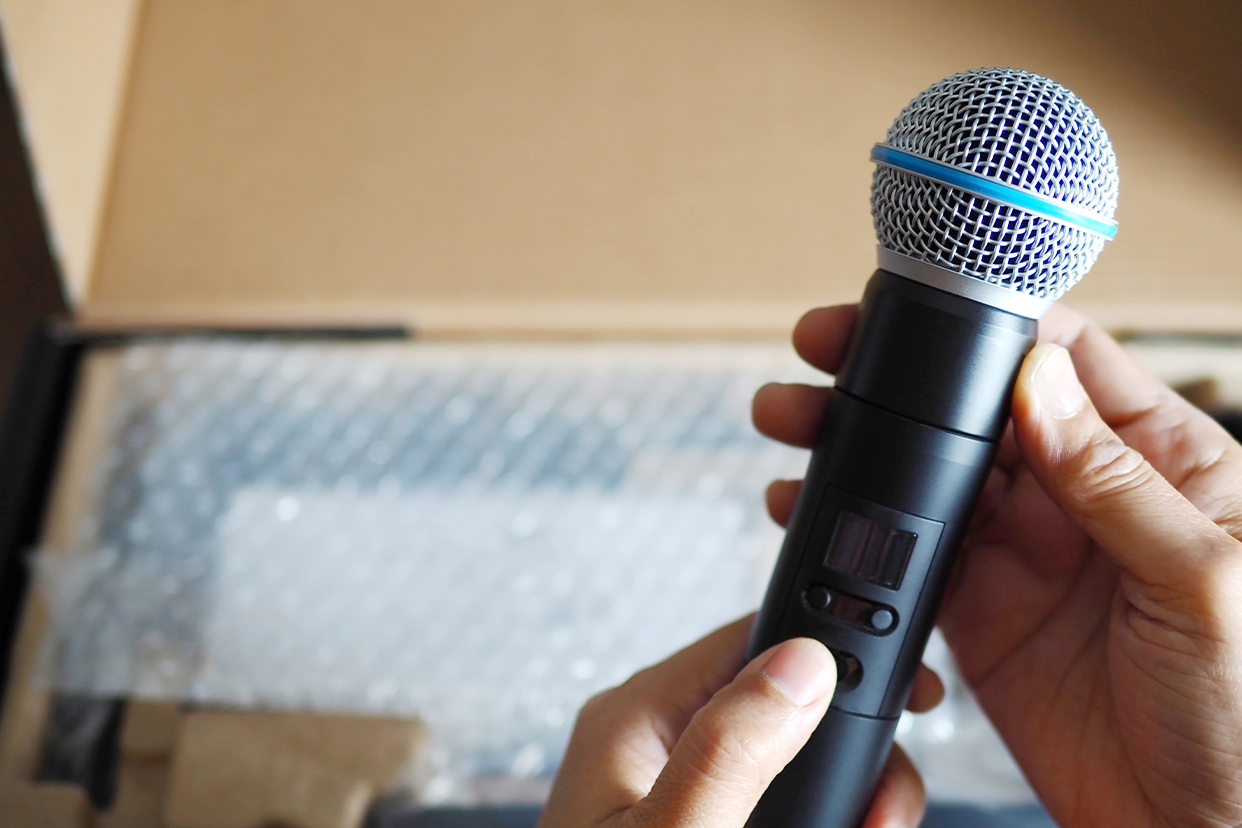 Well, you have just bought a microphone, congratulations! But before you use it for recording and creating content, you might be missing a crucial step. You need to test your new microphone, before getting into any recording sessions. Checking quality initially will also make sure you won't be surprised by malfunctions later. It will help you to truly elevate your audio fidelity to the next level.
<!—H2 title-->
5 ways to check the quality of a microphone
There are an array of things that you can do to check the quality of your newly bought microphone. Whether you have a professional grade or a smaller wireless microphone, these can be applied on a rudimentary level to all.
1. Online tools:There are plenty of websites and software available that will help you test the overall quality of your microphone. Things like echo cancellation, sample rate, volume, and other fundamentals will be shown to you in a data format. Depending on the website, it will also score your microphone for sound quality.
2. References mic: Sometimes, gauging the sound quality of a mic is pretty difficult as everything can sound great in isolation, without anything to compare against. You can pick a reference mic to compare and contrast the performance. You can judge the output of your microphone against the reference mic which you already like. It will help you put things in perspective.
3. Mic library: Not all microphones are created equally. There are certain traits attached to each mic. And since it is a matter of choice and preference, you may prefer the style and tonality of one microphone better than the other. You can go to several websites that host an extensive library of various microphones and listen to their sound and different nuances in their sound to compare against your microphone. You can do this before buying as well. It will help you pick a microphone with the characteristics you like the most.
4. Recording software:This is especially necessary for those who have a professional microphone setup and they focus on audio fidelity on a professional level. Singers and voice-oriented content creators require microphones with more sophisticated nuances. To check for these, you can use professional audio software, which will help to check aspects like bass performance, gains, reverbs, and more.
5. Range check:If you have a wireless mic that you connect with your smartphone and similar devices, then its range is one of the crucial parameters. You can first connect the microphone and try to move around in the prescribed range and record your voice while moving. This will give you a fair analysis of the lag, and distortion, along with any electronic modulation while recording.
Most of the testing is required for dedicated wired microphones which are big and have more sound-related nuances. Small and compact microphones used "on-the-go" are fairly basic and don't require detailed audio checks unless the product itself is faulty. A thorough checkup is required for bigger studio-grade microphones.
Disclaimer: This post as well as the layout and design on this website are protected under Indian intellectual property laws, including the Copyright Act, 1957 and the Trade Marks Act, 1999 and is the property of Infiniti Retail Limited (Croma). Using, copying (in full or in part), adapting or altering this post or any other material from Croma's website is expressly prohibited without prior written permission from Croma. For permission to use the content on the Croma's website, please connect on contactunboxed@croma.com